Few things you can do to increase your chances of getting a job in the metaverse, even if you have no experience.
Learn about the metaverse. The first step is to learn as much as you can about the metaverse. What is it? How does it work? What are the different types of jobs that are available? You can learn about the metaverse by reading articles, watching videos, and attending events.
Develop relevant skills. Even though you don't need specific experience to get a job in the metaverse, there are some skills that will be helpful. These skills include:

Programming skills, such as C++, Java, and Python
3D modeling and animation skills
Game design skills
User experience (UX) and user interface (UI) design skills
Blockchain and cryptocurrency knowledge

Build your portfolio. Even though you don't have experience, you can still build a portfolio of work to showcase your skills. This could include personal projects, contributions to open source projects, or even blog posts or articles you've written about the metaverse.
Network with people in the metaverse. One of the best ways to find a job in the metaverse is to network with people who are already working in the field. Attend metaverse events, join online communities, and connect with people on social media.
The metaverse is coming in fast, and we better be prepared for it. Right now, everyone associated with the tech world is talking about the metaverse, and for a good reason. 
The metaverse is dubbed the next great thing that will bring unprecedented changes. With the metaverse actually being a second reality, it will work the same as our own reality.
This opens the question of whether there will be any work inside the metaverse – and the answer is – yes. Nowadays, no company is close enough to release the metaverse, but there are posts about job offerings already!
Today, we're going to explain how to get a job in the metaverse with no previous working experience. This might seem weird, but work is going to be a thing in the metaverse. Let's see what's on the menu for you once it's live.
What Are Meta Works?
You can't start without knowing the basics. So far, everything associated with the metaverse has the word 'meta' in it. When speaking about jobs, they are now called meta works and are pretty real. Experts are sure that meta works will redefine how people work since remote working is becoming more common with each passing day. Unlike in our current reality, i.e. the fact you have to leave your home and go to work in a different place, this won't be the case in the metaverse.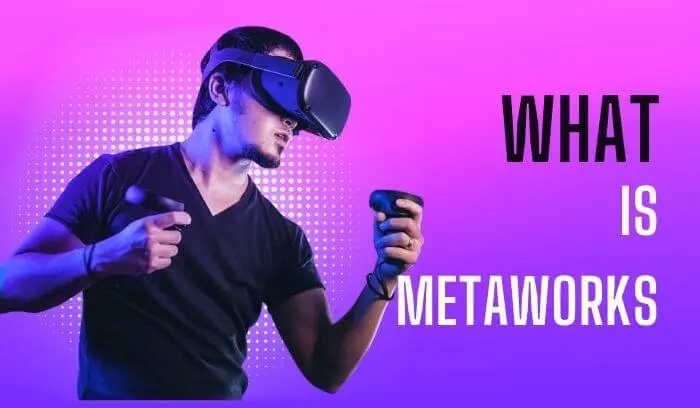 Those that will work in the metaverse won't have to leave their homes at all. Most of the jobs that exist in reality will be available in the digital world, too. For those that have no working experience, doors will still be open. There will be tons of meta work that won't require previous working experience, and that's where inexperienced people come in.
Get a Job in the Metaverse With No Experience
Start small. Don't be afraid to start small. There are many entry-level jobs in the metaverse, such as community manager, social media manager, and content creator. As you gain experience, you can work your way up to more senior roles.
Be flexible. The metaverse is a rapidly changing field, so it is important to be flexible and willing to adapt. Be open to learning new skills and taking on new challenges.
Be passionate. If you are passionate about the metaverse, it will show. Employers are looking for people who are excited about the future of the metaverse and who are eager to contribute to the field.
Once you decide to look for a job in the metaverse with no previous working experience, start with the basics. Meta works will feature the same aspects and requirements as the jobs outside the digital world. This means you should prepare for an interview and all the other basics that you're already familiar with. To increase your chances of getting a job with no previous working experience, do a quick online research about the job that you're applying for.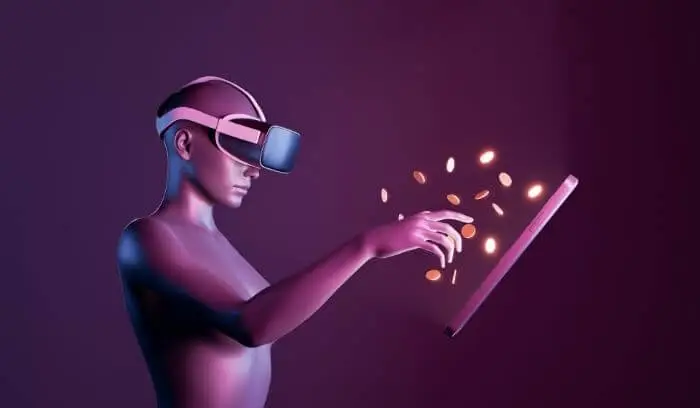 Like any job out there, you need to start from zero to gain some experience. In case you didn't know, the metaverse will offer countless opportunities, as there are no limits inside it, whatsoever. For instance, you can be a tourist guide without leaving your room, and take your group anywhere on the planet. 
To sum up the previous part, it won't matter if you're an experienced worker or not. Yes, there are some high-paid jobs that will ask for previous working experience, but there will be tons of others that won't ask for anything work experience-related.
Let's explore some of the jobs that won't require any previous work experience.
Which Jobs Will Require No Previous Experience?
There will be tons of jobs inside the upcoming metaverse, but some of them will ask for some working experience or none of it. Some of the jobs that won't require past working experience will be for a position of a tourist guide. Today, everyone can be a tourist guide since, thanks to the internet, everyone can get information on everything. This is one of the many jobs that pretty much everyone can do.
Since everything is hosted inside the metaverse, there won't be a need for you to leave the house, and still take your clients everywhere in the world from inside the metaverse. With little research online, you can get informed about any popular place on the planet.
The other type of work that won't require past working experience is a retailer. Yes, there will be shops inside the metaverse and that means workers will be needed. If you know how to count money, there you have it – it's the only requirement!
The Future of Meta Work
The future of meta work is not yet clear, because the metaverse is still in the development phase. Once it's released, the one question on everyone's mind will be "Can I work in real life and inside the metaverse?".
Right now, it's difficult to predict what the future holds, but it's going to be something that we've never seen before. Prepare yourselves, as it won't matter if you have working experience or not – the metaverse welcomes everyone!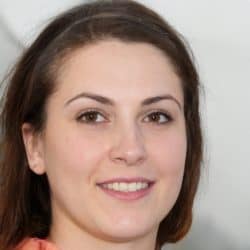 Latest posts by Lara Raven
(see all)