When you venture into the Virtual Reality world – you take a peek and ask yourself a highly important question. Is the VR content of good quality, or is it really poor?
Every VR fan maestro knows that to make a good quality VR video, you first need to know the essence of the process and the VR concept itself. And here comes the second most important question – how are VR videos actually made?
VR videos can be done through a variety of methods. One of those methods is to make it through computer software such as Unity or CryEngine. Generated video material is as fictional as they come, but is commonly done to develop virtual reality games.
So, what if we aimed to put reality into equally pleasing virtuality? Glad you asked yet and again – here is everything to know on the inventive process of making VR videos.
Lights, camera, action!
The Process of Making VR Videos
The technique of creating a virtual reality video is similar to that of creating a traditional 2D video. In other words, rather than filming in a single direction, you'll be filming from all angles and sides, hence getting a full 360-degree overview of the environment.
Oh, and you can say there are 3 stages of producing VR videos; preparation, production, and the finishing edits. Preparation is the stage where you figure out what to film and how to film it, all the while gathering the necessary equipment for shooting the material. It'll be like writing a book, where you consider which tale you want showcased.
A narrative that takes place in a circular pattern going across the spectator, instead of a single position, which works wonders in virtual reality films. You should film anything that inspires viewers to engage in some glancing – like a spectacular perspective or a realistic crowded scene where various activities take place. The most important thing to bear in mind is that your audience is enjoying and experiencing the scenery as intended – as opposed to just viewing it.
Next up comes the production stage, and for this, you'll need to head out and film with a 360-degree camera.
Contrasting to traditional cameras, which only have a single front-facing lens, virtual reality videos utilize many lenses. These cameras come in a variety of shapes and sizes. One example would be a setup with various cameras linked to one another in a ring-like form, pointing upwards. Every image here is collected at the exact time and patched together afterward.
In the process, different types of cameras use two broad-angle lenses to get a comparable outcome.
The last step to cover is – editing. A lot of these 360-degree VR cameras automatically patch the shots; however, other VR cameras don't do the job for you. Getting yourself a 360 video editor is your best bet if the camera you have doesn't have an automatic editing function.
Gadgets for Making VR Videos
To produce a virtual reality film you'll need a few pieces of gadgetry. Naturally, the most important factor is getting yourself a 360-degree camera. A whole bunch of these cameras exist, but the quality you'll get from them will be largely determined by your budget.
Current 360-degree cameras are really tiny and will ideally fit in your pocket and ensure that you'll have access to them at any given moment. A fantastic VR camera would be the Insta 360 One X, which uses slow-motion, and auto-masks the pole linked to it, thus creating stunning and smooth virtual reality content.
Another good VR camera is the good ole' GoPro Fusion which combines every feature of the original GoPro into a virtual reality camcorder. If you're the exploring type, consider this camera will bring out the adventurist inside you – whether it's bungee jumping, paragliding, or even skydiving.
You ought to take considerable time researching and ensuring you acquire the correct VR camcorder for your purpose and preference. Naturally, after you've shot your VR clip, editing software should be implemented to put it all together – and reach that perfect VR video you're opting for.
Last but not least, to see your final VR take, you should look for a good VR headset, such as the HTC Vive, Oculus Rift, or Google Cardboard.
Converting Regular Videos to VR
A regular video may be converted into a virtual reality one for VR headset viewing.
To put it simply, the virtual reality converter you'll opt to use will widen the frame of the regular video to a 360-degree one.
However, keep in mind that it's not really a good idea, since it won't be as realistic as recording it through a 360-degree VR camera.
But, if you still want to proceed with converting your video, there are numerous software programs that allow you to import the material and transform it into a VR spectacle that can be seen as quality VR video content – and appreciated for it!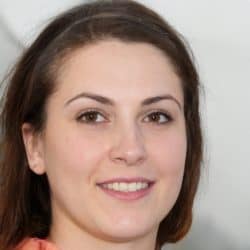 Latest posts by Lara Raven
(see all)