It is no secret that the big tech companies are looking to dabble in the Metaverse. New hardware products and up-to-date software service prototypes are being tested under the radar. Many things have been speculated, and 2022 seems to be the year of breakthrough.
With the likes of Meta, Google, Apple, and Microsoft all trying to create the next big thing, 2022 looks pretty promising, VR and AR gadgets-wise.
2022 is gearing up to be the biggest year for "the Metaverse," or software and hardware that allows the user to play games or work in virtual 3D environments.
Meta, Apple, Microsoft, and Google all are working around the clock to release new products in this emerging niche.
If everything goes as planned, in a few year\, everyone will have a VR or AR headset and the shot to enter the Metaverse and interact with others, game, and even get busy with business.
That all being said, here's where some of the big tech giants stand and what are their goals for the next year:
Meta – They Didn't Change Their Name for Nothing
The fact that the company changed its name from Facebook to Meta Platforms only goes to show they are going all in. And given the VR hardware that they are producing – and selling –
they accounted for 75%
of the market in 2021.
Qualcomm, the company behind the chip for the Quest VR headset, is almost certain that Meta has created and sold nothing short of 10 million units in 2021 alone. Sigh. In the same vein, there have been a few hints that Meta is about ready to release a new VR headset, come 2022, and they have a name for it already. Project Cambria – has a ring to it, doesn't it? 
This new device will have cameras mounted on the outside of the headset, merging both realities. Plus, added face and eye-tracking software will enable the device to respond much sharper to the user's commands.
Meta is beating its rivals to the chase, ultimately becoming the first to dabble in deep-VR. And it doesn't hurt that they keep acquiring companies to create designated VR headset apps. Neat. 
Apple is Also Lurking in the Shadows
Unlike Meta or some of the other big tech companies, Apple will never give a heads up on whatever new wonder they are working on. Not until the product is finished and ready to launch.
And yet, with the release of their latest iPhone series, there have been hints that Apple is readying to launch a new major product category of its own. Word has it, the new iPhones come with Lidar sensors, used to measure an object's distance. Heck, there is even software – ARkit, quite the name – and it comes preinstalled on selected iPhone and iPad models.
The crowd predicts these series of software updates are Apple's foundation in creating their very own VR headset. And that, my friends, will bring VR and AR into perfect harmony.
When the time comes, of course, Apple's innovation will certainly shake up the market, as it did with the iPhone.
Google is Galloping into the Metaverse
With the launch of the Google Glass in 2013, Google was one of the first to spark the headset craze. And although it wasn't as in-demand as they had hoped, the setback didn't sway them off. In fact, Google Glass is still being sold to businesses today, though everyday consumers can't get a hold of the device as easily anymore. 
There haven't been any announcements that Google will at least try to enter the VR or AR market. Nonetheless, rumors suggest that something is, indeed, in the works. There have even been talks that Google is assembling a team to devise a top-tier AR operating system, with Mark Lucovsky as the project's senior director.
More and more job offers are coming from Google as they continue to expand the number of team members working on their latest AR project – and so, the next big AR device might be well on its way.
Microsoft Enters the Metaverse Race
In 2016, Microsoft presented to the public HoloLens, a fully functioning AR headset. Although to this day, HoloLens isn't a necessity nor has it become one, Microsoft is primarily focusing on the B2B market, estimating whether it will lead to higher employee productivity. 
Testifying to their omnipresence in all branches is the fact that the U.S. Military is by far their biggest client to date. Microsoft was able to win a $22 billion deal in early 2021, which includes selling 120,000 HoloLenses to the government. However, the whole test was
delayed
and it is speculated it will take place in 2022.
The introduction of Mesh, which will even be integrated into Teams, is another big step. Also, there have been whispers that new features for Xbox games are on the horizon.
All in all, Microsoft is, like the rest, looking at a very technologically provocative 2022 – with the Metaverse running the show!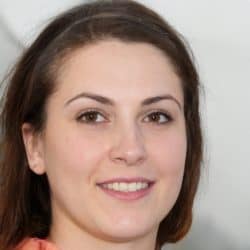 Latest posts by Lara Raven
(see all)