The metaverse has taken the world by storm. The new technology sector is predicted to reach a global market share of in-between $8 trillion to $13 trillion by 2030. These estimations have been made by Citi, one of the largest financial institutions in the world.
According to new research by McKinsey & Co., by 2030, the metaverse market will be worth $5 trillion. Other estimations project the growth to reach $1.5 trillion by the same year. These predictions tell us that we're witnessing a completely new virtual economy emerge.
And although we acknowledge how huge its impact in the real world will likely be, it's hard to speculate on something yet under development – as we learned recently – because lots of things can go wrong.
Such is the case with Mark Zuckerberg's recent announcement. On Wednesday, the CEO of META (formerly known as Facebook) announced in a message to his staff that he would be laying off 11,000 of their talented employees (about 13% of the workforce).
He admits he 'got it wrong' when investing so much into the metaverse; having gone so fast and so deep into the development of new immersive environments the world was simply not yet ready for.
Having said that, with companies continuing to invest millions of dollars in developing VR and AR immersive technology, we can be sure that the metaverse IS happening, and it is happening sooner than we think. However, progress is always dynamic.
As we're still learning about what we can do in the metaverse and what it can do for us, some of its applications in the real world get more clarity. The year 2023 is believed to mark a decisive moment for the metaverse by shaping and defining the direction it will take.
Here's what we know so far.
The Metaverse will Become a Hyper
Realistic Environment to Socialize and Interact
The metaverse is set to become a hyper-realistic environment to socialize and interact. The VR headsets will become more advanced and cheaper, allowing more people to access the metaverse.
The avatars that people will use as their digital representations in the metaverse will be captured by facial expressions. The virtual environments will become exact digital copies of the offline offices and buildings, enabling a complete immersion experience.
The Metaverse will Shape the Future of HR
One of the earliest applications of the metaverse has been in HR. According to Bill Gates' predictions, "within the next two or three years, … most virtual meetings will move from 2D camera image grids to the metaverse, a 3D space with digital avatars,".
And also according to him, by 2024, office meetings will be held in a virtual environment via personal avatars.
The technology behind metaverse is also believed to provide great support in remote onboarding and training of staff. PWC has incorporated metaverse technology to provide new hires with a 360-degree view of the working environment.
'Virtual worlds such as this enable us to reach a wider audience and, in some cases, makes an event even more accessible than it would be in the physical world as not everyone is able to travel to specific locations on specific days', said Jeremy Dalton, head of extended reality (XR) for PwC UK.
The firm has already welcomed 17,000 employees to its virtual platform, Virtual Park.
Another example is Microsoft. By adding mixed-reality and AI capabilities to the Office 365 document management tool, business users are able to view company content in 360° presentation.
Ever since the metaverse, the business landscape has been rapidly evolving. Remote onboarding and training, virtual events and conferences, career fairs, and meetings in the virtual realm are expected to only solidify in 2023.
The Metaverse will Optimize Business Operations Via 3D Digital Twins
Digital twins are exact virtual replicas of physical assets or items with incredible value for enterprise control. The digital twin technology enables the creation of an immersive and accurate 3D virtual model of pretty much any space, building, item, living being or even service.
To be more precise, you can build digital twins of a power plant, a yoga school, a prototype of a vehicle, a robot, you name it. This technology comes with a wide spectrum of benefits for organizations such as accelerated risk assessment and production time, predictive maintenance, real-time remote monitoring, better decision-making, financial gains, to name a few.
The technology can run simulations for troubleshooting and look for improvements through service updates.
Siemens Energy is already using digital twins to estimate necessary maintenance of power plants. The company believes this could save utility providers a whopping $1.7 billion a year.
COVID-19 has certainly accelerated the development of the digital modelling technology. In the US, digital modelling has facilitated the design and construction of vaccine plants.
Increasingly more companies are implementing digital twin technology to optimize their businesses. And in 2023, the number of such companies is expected to grow.
The Metaverse will Accelerate NFT Applications in Other Industries
 When the metaverse happened, NFTs happened. And now, it's the next big thing we can expect to gain even more traction in 2023. NFTs or non-fungible tokens are any digital items (paintings, music, document or plot of land) registered on the blockchain that proves the ownership and authenticity of the item.
NFTs gained rapid growth with the interest in decentralized platforms, reshaping gaming, art, smart contracts, defi and fundraising domains.
Decentralized gaming platforms like The Sandbox use NFTs to enable players to contribute to the ecosystem by creating their own NFTs, which they can sell on the marketplace or on other NFT platforms.
This has led to the development and popularity of the play-to-earn games, which attract over 1M active users to the Sandbox platform on a monthly basis. And the number of such blockchain-based platforms is continuously increasing.
More applications of NFTs are currently emerging and they will take better shape in 2023. We're talking about new ticketing and crediting methods, PFP NFT, the integration of AI into NFT technology, and more interesting things.
The metaverse will transform the fashion industry
The metaverse development took an interesting turn with such concept as digital fashion. What was initially seen as just for fun is rapidly growing to become an industry worth $50 billion by 2030, according to data from Morgan Stanley.
Interestingly, digital fashion promises to solve a few problems, one of which is the problem of sustainability. As DressX reportedly claimed, "the production of digital fashion uses 97% less carbon than the production of a physical garment."
It is yet to prove whether digital fashion can be deemed more sustainable. From the technological perspective, it could still use some more improvement.
On another note, brands like Nike are setting up virtual stores on the Sandbox, and Gucci has announced its first voxel digital collectible clothing line, which means that more brands are expected to follow in their footsteps. And it's only a matter of time when digital fashion finally becomes a part of our daily lives.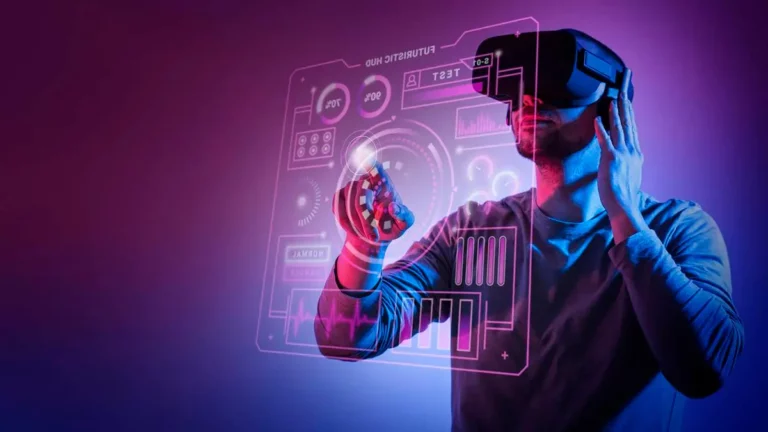 Conclusion
Since the metaverse is still a brand-new technology sector, it still doesn't cease to impress us with its various applications we learn about every day. Some have solidified already, and others are yet to gain traction in 2023.
With investments literally flowing into the metaverse, we are witnessing a truly great moment when a new virtual economy emerges, bringing new ideas and new possibilities to the world unimaginable before.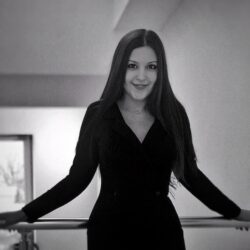 Latest posts by Ana Marin
(see all)