For a while, the entire world has been talking about a new era of immersive shopping. The ongoing development of the Metaverse and Web 3.0 technology is already changing the way we communicate and interact with each other. It won't take long before it completely transforms how we live, shop and experience life.
Gone are the days of the internet as we knew it, played out in 2D on a flat screen. We're gradually entering a new reality where each of us will have a digital avatar, and our lives will be preponderantly played out in a 3-dimensional virtual universe with multiple digital worlds.
And as we're embracing this new digital reality, more and more businesses are looking to keep up with the fast-evolving trends and expand their digital footprint, which opens a new world of possibilities for growth. Shopping in the Metaverse is no longer a far-fetched reality or a distant dream. It is becoming increasingly more accessible to us.
Beyond the hypotheticals, the Metaverse is a new frontier for e-commerce and retail. By merging in-store shopping with 3D technology, the Metaverse blurs the lines between offline and online shopping resulting in an immersive 3D shopping experience. For brands and retailers, it means a venue that allows them to discover new channels of communication with their existing customers, get more exposure and better customer retention, expand their client bases, and gain more revenue streams. For customers, it means new personalized and interactive experiences while shopping for their favorite items.
And just like the Metaverse changes how we shop, it also changes how brands interact with their customers online. But in the Metaverse, customer care takes on a new dynamic.
What is customer Care Metaverse?
Customer care Metaverse is evolving as an essential part of the digital brand experience. It offers e-commerce businesses the possibility to support and communicate with their clients in real-time and provide support throughout all the stages of the digital shopping experience.
Many brands and retailers trying to carve their way into this new virtual universe face the essential task of developing Metaverse-enabled and tech-powered customer care. Fortunately, the 3D technology and existing Metaverse platforms offer a wide range of tools and solutions to brands and retailers to elevate their customer service in the virtual space.
What does the Metaverse Customer Care look like?
Although the Metaverse is still under development, many famous brands like Sephora and Apple have already set themselves apart by providing Metaverse-powered personalized and interactive experiences to their customers. The way they pick up early trends and use them to interact with their customers is the reason behind their success in winning the hearts of millions of people worldwide.
So, what does Metaverse customer care look like? Here we have a look at some top features and their examples. 
Omnichannel retail experience
Omnichannel marketing has become a popular term in marketing departments everywhere. In the retail industry, building an omnichannel experience has become a necessity for businesses to stay in the race. The omnichannel retail experience aims to increase brand exposure and sales and facilitate the troubleshooting process. It allows brands and retailers to communicate with their clients across all possible offline and online channels, including brick-and-mortar stores, online platforms, and applications. It means a faster response rate, better coverage, and broader reach.
To stay competitive in the market, e-ommerce businesses are forced to rethink their processes, adopt a user-centric and omnichannel approach to customer care, and put the customer at the center of all their strategies.
The consumer electronics giant Apple is an excellent example of an omnichannel experience with its seamless communication between all devices connected to the user's iCloud. 
When the user logs into one device, all data is synchronized across all his Apple devices, so he can always pick up from where he left off, no matter the device he uses. 
The beauty giant Sephora has also focused its efforts on creating an omnichannel experience for its customers by connecting its shoppers' online purchases to their in-store visits. The shoppers can also use the in-store tablets to access their accounts, look up the products they like and add them to their wishlist.
Building an omnichannel experience may be a challenge, but there are online platforms that can take on the role. CRMs such as Hubspot and Salesforce store the data of all client interactions taking customer care to the next level.
Rituals Cosmetics, a famous cosmetics brand, has been partnering with Salesforce since 2013 to deliver an omnichannel retail experience and emulate their unique in-store experience online. And today, the brand has a global presence with 800 stores and 2700 shop-in-shops across 33 countries.  
Onboarding and training
Onboarding and training new customer service reps is another successful application of the Metaverse in customer care. This strategy allows retailers and brands to onboard customer service or sales reps worldwide while making the whole experience feel face-to-face. With Metaverse customer care, interested candidates can tour the company's headquarters or manufacturing facility and get a taste of the work environment and culture, and the hirees can communicate with their colleagues and management as well as get training presentations. The whole process will feel like face-to-face interaction, the only difference being that it will all take place digitally.
The early adopters from the business arena include the recruitment team of PWC US, which has been taking advantage of VR technology at career fairs since 2016, attracting students with immersive footage of the work environment. And PWC UK, through its Virtual Park Metaverse platform, allows candidates to walk around the premises, attend events and meet peers and colleagues virtually.
The same strategy can be implemented in retail. The brands and retailers that choose to onboard and train employees in the Metaverse will benefit from numerous advantages such as a decrease in costs, a higher engagement of employees in interactive experiences and increased job satisfaction, and, as a result, better employee retention and a stronger employer brand.
Customer 
inquiry and troubleshooting
Both customer inquiries and troubleshooting are essential parts of the customer life cycle that can be successfully managed in the Metaverse. Everything happens remotely, so you can give product demonstrations or activation instructions without being constrained to one particular means of communication.
In the Metaverse, the customer can use the self-service option to inquire about a new product, such as a chatbot configured to answer all possible questions related to the business, service, or products. If the customer has an issue with the product, the discussion can be escalated to real-time remote interactive communication with a live agent. Using 3D technology, the agent and the customer can meet in a digital space where they can talk to each other using avatars. The best part is that no physical contact is required, and the troubleshooting can be done no matter where the customer and the agent are located.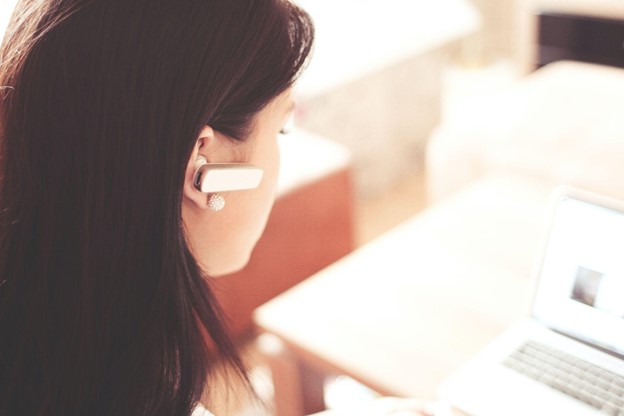 Why should Brand and
Retailers Focus Here?
The Metaverse opens new streams of revenue for businesses and retailers. Because of the nature of the business, almost all internal processes can be simplified and upscaled with Metaverse technology.
In e-commerce, customer care can either make or break your brand. It can transform potentially negative feedback into positive feedback and each customer into a brand ambassador.
Let's look closely at why brands and retailers should focus here.
Personalized service
According to McKinsey & Company research from June 2022, the Metaverse will take customization to another level by combining "immersion, real-time interactivity, user intervention, interoperability across platforms and devices, and the ability of thousands of individuals to interact with." And this is what sets top-performing brands apart.
Third time in a row Sephora has been claiming the top spot in the retail personalization index by Sailthru. And the reason behind it is its highly effective omnichannel strategy built to provide a personalized approach to marketing across all channels and engage its customers throughout all the stages of the shopping experience. For example, Sephora's success today is vastly attributed to its mobile app, which is believed to be the best retail mobile app out there because of its personalization efforts. Using augmented reality, its Virtual Artist feature allows users to try on different make-up products onto their digitized faces inside the app. 
Increased revenue
According to Deloitte, a company can generate 60% more revenue by implementing a customer-centric approach. Consumer-centric retail marketing gets results because the customer feels taken care of, his needs have been met, and expectations exceeded. So, he will be more likely to choose you over the competitor, which will mean better sales, better retention rates, and increased revenue.
Sephora's focus on personalization and customer-centricity allowed it to generate more online and in-store purchases. As reported by the luxury conglomerate LVMH, "Sephora recorded strong revenue growth and gained market share." Putting the customer first is the only way a brand can generate such success in this competitive industry, which is exactly what Sephora did.
Less hidden costs
Customer care Metaverse can help companies save more money and time. The No.1 driver in customer retention is successful issue resolution. In traditional customer care centers, calls can take hours, and the longer the call, the higher the chance for it to be escalated to an on-site visit for better support. This comes with numerous hidden costs associated with a potential decrease in customers over time due to increased dissatisfaction with customer service and increased commuting expenses of the tech support team for on-site visits.
In the Metaverse, real-time video support can take the place of long phone calls. Most importantly, it would help the agents detect and solve the issue remotely without dispatching the tech team for on-site support. As a result, the companies get fast issue resolution, and the customers are happy and more likely to order from them again. 
Conclusion
The physical and digital worlds will soon blend for good. As more and more companies start offering mixed retail experiences using advanced technology, it becomes clear that the main question is not if customer care Metaverse ever becomes mainstream but when. Customers are changing; they want fast and efficient service and personalized and interactive experiences, and companies are expected to anticipate their customer's needs and exceed their expectations. The brands that don't keep up will be left behind. And those that will deliver will enjoy great success.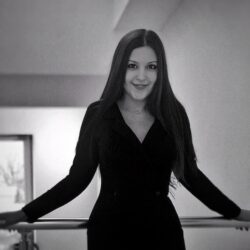 Latest posts by Ana Marin
(see all)