What passionate VR headset user wants to lose time fixing Wifi malfunctions when playing their favorite game on the Oculus Quest 2? In most cases, internet data flow is seamless, but what happens when some problems occur? Or if you are going on a long trip or to a place with no internet connection?
Absolutely, it's possible to enjoy the Oculus Quest 2 offline without needing a WiFi connection. This can be achieved by pre-downloading the desired games or movies. Here's a simple guide to help you through the process:
Ensure that your Oculus Quest 2 is fully charged.
Connect your Oculus Quest 2 to a WiFi network and download the games or movies you wish to play offline.
After the downloads are complete, disconnect your Oculus Quest 2 from the WiFi network.
Put on your Oculus Quest 2 headset and launch the specific game or movie you intend to play.
You'll be able to engage with the chosen game or movie without requiring an internet connection.
It's important to note that not every game available on the Oculus Quest Store supports offline play. Before making a purchase, it's advisable to review the game's description to confirm its offline compatibility.
Here are a few additional considerations to bear in mind when using the Oculus Quest 2 offline:
Online features like multiplayer gaming and leaderboards won't be accessible.
Software updates won't be available while offline.
Periodic WiFi connection might be necessary to validate your game licenses.
So the question that comes to mind is whether the Oculus Quest 2 can be used offline. While certain matters need to be handled, the answer is yes – you can play on the Oculus Quest 2 even without an internet connection!
Read on to find out more about how this is possible and what you need to do.
Play Games Offline on the Oculus Quest 2
Every new product you buy comes with instructions on how to set it up in order to get the most out of it. This especially refers to VR headsets, which are a bit more complex and require your undivided attention.
Let's go step by step and tell you what you need to do to use the Oculus Quest 2 without Wifi.
Adjusting the Initial Headset Setup
The initial headset setup is a significant step before engaging in any offline VR experience. This is used to update and install the apps that are needed to prepare Quest 2 for further use.
To complete this stage, you will need Wifi access – you can go offline afterward, but an online connection is a must for this first step. You need to download the Oculus Mobile App, which will be your main tool in using Quest 2. Every installation related to the Quest 2 device will be done through this application, including downloading the games.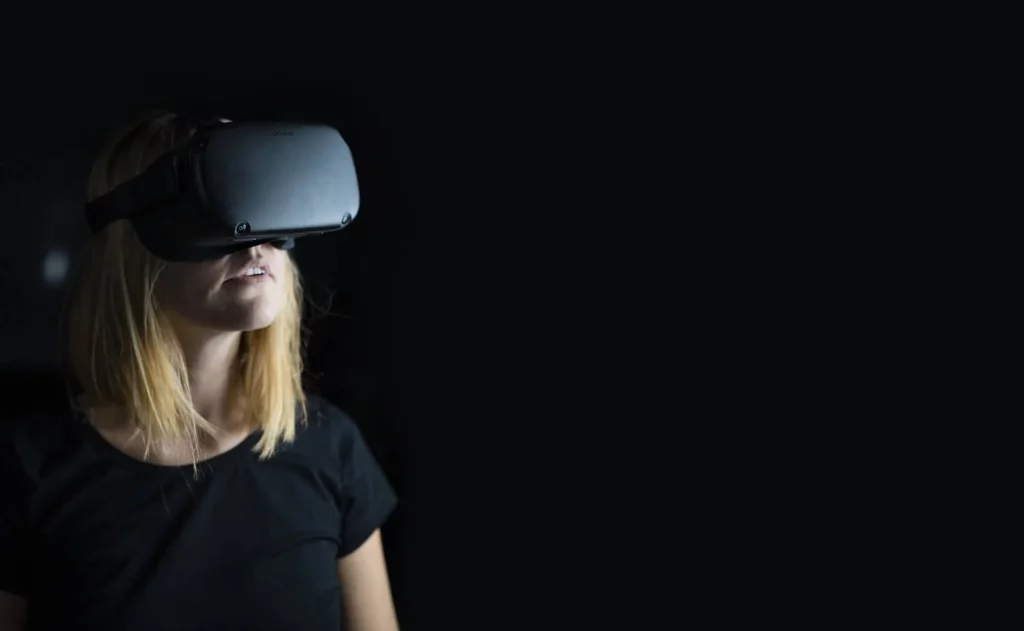 Downloading Games for Offline Playing
One of the main reasons for purchasing an Oculus Quest 2 is to play games. Although the device comes with several pre-installed titles (in demo mode only), you still need to have those you want to play offline fully available. Simply put, you'll need to download games into the Quest 2 Library before starting to play without Wifi.
Use the Library section on the Oculus phone app to browse, select, and download preferred games. In most cases, VR games don't need a Wifi connection to be played after you've downloaded them; however, it is advised to recheck this before diving in.
Keep in mind that downloading them takes some time due to the size of the game. Once they are placed in your library, you can enjoy them without any interruptions.
Can I Watch Movies Offline on the Oculus Quest 2?
Games are not the only thing Quest 2 can be used for. You can also watch movies on it – yes, even offline. VR headsets are mostly used to enter gaming dreamlands, but now they offer the possibility to watch movies, Netflix, YouTube, TV shows, or any other video.
Watching a movie with a VR headset gives you the feeling of sitting right in the cinema. While VR won't turn the flat screen content into 3D, there is a special thrill in enjoying the movie this way.
On the other hand, if the movie was created in 3D, then double the fun!
And if you want to enjoy them while on your trip, you only need to go through the same process as for the games. Namely, you need to download the movies into the Quest 2 library to watch them uninterruptedly offline.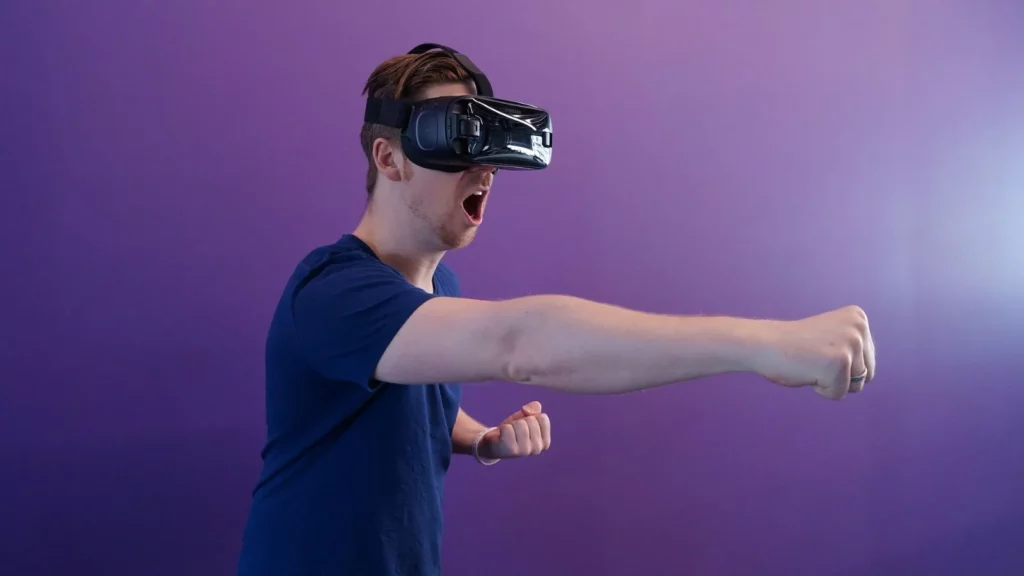 FAQs
Q: Can I Play Oculus Quest 2 Offline?
A: Yes, Oculus Quest 2 allows you to play games offline without using an internet connection. Be sure to have completed the initial headset setup and downloaded the games in the Quest 2 library.
Q: Can I use Oculus Quest 2 without Facebook?
A: Starting August 2022, users of Oculus Quest 2 cannot use their Facebook accounts. To log into the VR headsets, users need to open a new Meta account which is different from their social media account.
Q: Do all Oculus Quest games support offline play?
A: Although most games support offline play, there might be some exceptions to the rule. Multiplayer games fall under this category, as they require an internet connection, without which certain parts of these games cannot be played.
Q: What happens if you uninstall or delete an Oculus Quest 2 game?
A: When you delete or uninstall a game from Oculus Quest 2, all saved game data will also be deleted, and the entire progress will be lost.
Q: Does Oculus Quest 2 allow playing games on a plane?
A: Yes! Quest 2 games can also be played on a plane using airplane mode. However, be sure to download all your preferred games before entering the plane and going offline, and make sure that they can be played without an internet connection.
Q: Why should Oculus Quest 2 games be played offline?
A: There are several reasons for this. Downloading and playing offline allows you to save data and play anywhere, anytime. You can fill the time when going on a long trip by playing your favorite game; the best part is that all your progress will be saved.
Q: How do I go offline on an Oculus Quest 2?
A: To go offline on the Oculus Quest 2, you need to disconnect the device and open the Oculus phone app. Select Settings>Quest>Connections. Under "Connections", there is an option "Turn off Wifi". Select this option to confirm you are going offline and enjoy the games you have downloaded.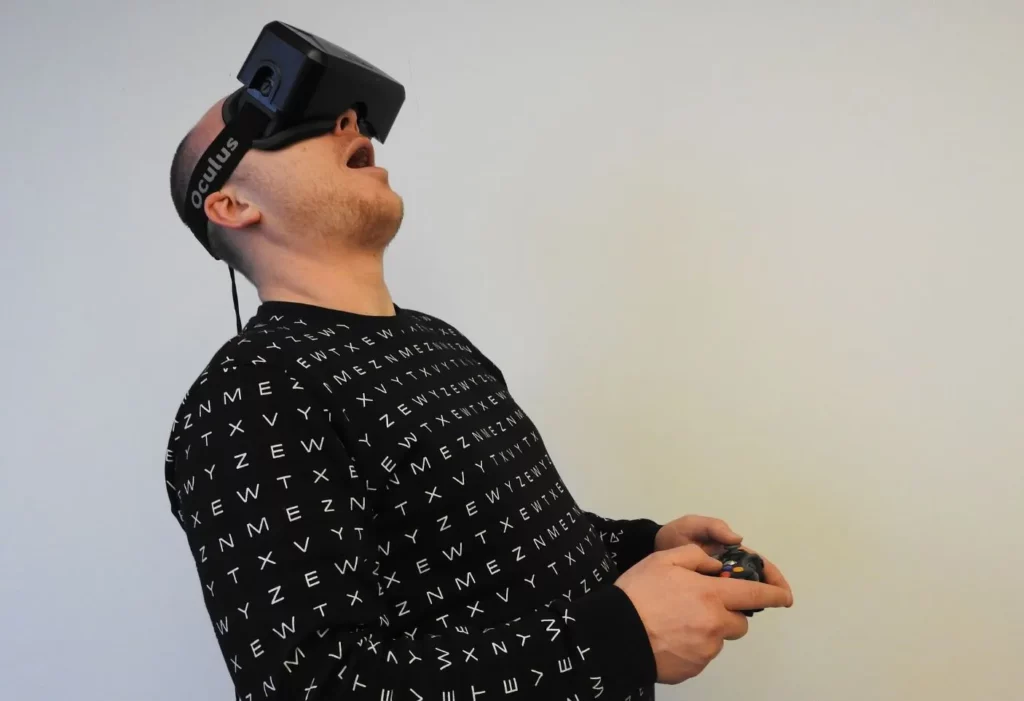 Can you play with Oculus Quest 2 offline then?
In short, playing games uninterruptedly on the Oculus Quest 2 without an internet connection is possible. Be sure to complete all the necessary stages of initial headset setup and downloading the games before going offline, and you should be set.
What's more, aside from playing games, you can also enjoy a movie while going on a long plane flight. And just as for the games, download the movies before and enjoy your little personal cinema.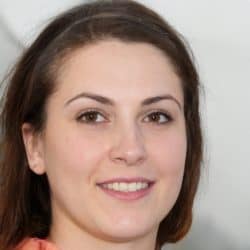 Latest posts by Lara Raven
(see all)