Are you ready for the next generation of Sony's PSVR to knock on your door?

PlayStation fans worldwide rejoice – the new PlayStation VR2 comes armed with features yet unseen on the market, and it promises to make 2022 very memorable! 
PSVR2 takes the revolutionary VR gaming to a sky-high level, thus enabling a far improved presence for PlayStation gamers who have been craving an entirely new and revamped gaming challenge!

Controllers in hand, headset on – PlayStation players are in for a ride of a lifetime. Enhanced gaming experiences, unique realms to explore, and state-of-the-art and hardware-integrated technology – Playstation meets VR like never before! 
Given the eclectic euphoria circulating the new Sony's PSVR 2, let's dive deep into what the latest VR marvel actually achieves and the specs and techs that come with it! 
The PSVR2 Boost
Design-inspired by the latest PS5, PSVR2 adds a spot-on and next-generation experience for gamers worldwide. It boasts new and refined sensory features,  high-fidelity visuals, and improved tracking alongside a shortened single-cord setup.

Let's break down each of its empowerments below. 
Revamped Sensory Features, Oh My! 
PlayStation VR2 Sense Technology pools headset feedback, eye tracking, modern PRVR2 sense controller, and 3D Audio to create maximum user engagement.

Its headset feedback is a modern sensory feature that boosts the atmosphere during in-game actions. The sensory enhancement has been designed by a single built-in engine and uses vibrations to create a lifelike feel and experience. 
With the PSVR2, gamers can actually feel a game character's pulse rising, especially during those adrenaline-boosting escapades. But that's not all! Gamers can also feel the vehicle's thrust when the game character increases the speed, alongside flashing objects that are passing close to the game character's head. And as if that's not enough, PlayStation 5's Tempest 3D AudioTech delivers a super-realistic sound within the gamer's surroundings. You have to hear it to believe it, folks! 
Visual Fidelity
For high-fidelity visuals, PSVR2 provides 4K HDR, a 110-degree visual field and modern foveated rendering. Thanks to an OLED display, gamers can now enjoy a 2000×2040 display resolution per eye – and 90/120Hz smooth frame rates.
Headset-based Controller Tracking
Using inside-out tracking, PlayStation VR2 tracks players and their controllers via integrated cameras set into the VR headset. Plus, players' actions are integrated in-game, tracking their direction without the need for an additional camera.
Eye Tracking
Now, here comes the fun part. Thanks to the wonder that is eye-tracking, PlayStation VR2 tracks the player's eye movements, so even a modest look in a particular direction may create an extra input for a specific game character.

Such an approach allows gamers to interact more instinctively and more genuinely. To boost the sensation of eye tracking is also the heightened emotional reaction during gaming and sophisticated facial expressions, both of which ensure an extra layer of realism whilst gaming. 
Such advancements, combined with the haptic response the PlayStation VR2 Sense controllers come with, allow respective gamers to feel and connect with PS games more naturally. As surreal as it may sound, PlayStation has ensured to deliver it all through a simplified setup process.

To enter any virtual universe, players need only connect a cable to their PS5 – and the remarkable VR experience can commence!
PlayStation VR2 Specifications
The PSVR2 specifications are downright impressive, and as follow:  
Display method:​ OLED

Panel resolution:​ 2000 x 2040 per eye

Panel refresh rate:90Hz, 120Hz

Lens separation:​ Adjustable

Field of View​: Approx. 110 degrees

Sensors​: Motion Sensor: Six-axis motion sensing system (three-axis accelerometer, three-axis gyroscope)​

Attachment Sensor: IR Proximity sensor

Cameras: 4 cameras for headset and controller tracking​IR camera for eye tracking per eye

Feedback​: Vibration on the headset

Communication​ with PS5:USB Type-C®

Audio​ Input: Built-in microphone​

Output: Stereo headphone jack
The PSVR2 sense controllers come with their own specifications, too. Such is the Capacitive Sensor which comes with a finger-touch detection IR – and the USB Type-C® Port and built-in lithium-ion rechargeable battery.
The Best is Yet to Come: A Final Word
There's no doubt that PSVR 2 tops the original PSVR, and provided the sizable audience, waiting to get its hand on the gadget, imminent success is almost guaranteed. Still, keep in mind that the PSVR2 has been designed for PlayStation 5 consoles, which can be hard to come by. 
Whilst the PSVR was less than impressive in popularity, having sold 6 million units so far, their latest innovation gives a proper peek at what the future of VR gaming will look like for days to come. 
As for Sony, it is yet another brand struggling to find its place in the VR market – and retain it. Still, two times might just be the charm for the tech mogul, as the PSVR2 makes one of their ripest achievements yet. 
With the official design of the PSVR2, its release date, and pricing kept well under wraps, Sony attempts to surprise the gaming audience worldwide. And, given their snippet announcements of what we can expect, it might just be that dose of mystery that will keep us on the edge of our gaming chairs – until the PSVR2 finally hits the stands!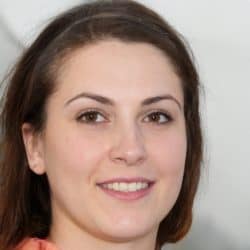 Latest posts by Lara Raven
(see all)