Best Oculus Quest 2 Charging Dock – Top Stands
Disclaimer: This site may contain links to affiliate websites, which we may receive compensation if you purchase these products 
Imagine sitting down, ready for a gaming session and your headset isn't charged! The horror! Additionally, it might not charge properly, because you don't have a safe place to put it. 
To avoid this, the best choice is to get a decent dock to place the Oculus Quest 2 on. 
The VR set does not charge like any other tech equipment, as it needs a special place, in this case, a dedicated dock/stand.
Due to its recent rise in popularity, there have been plenty of different charging docks and stands for the Oculus Quest 2. So much so, that you won't even know where to start.
That's why we are here – to help and guide you through the best charging docks/stands for Oculus Quest 2 on the market. 
They vary in size, capacity, and prize, so read carefully – you won't want to miss any detail!
What Makes a Charging Dock/Stand So Useful?
The Oculus docks and stands are here to make your VR place more organized and pretty. 
While some people tend to place their VR accessories anywhere around the house, others want to be a bit more organized, and this is where stands and docks come in.
Unlike mobile phones, tablets, laptops, or any portable piece of tech that you can charge anywhere without a stand, you should be more careful with the Oculus Quest 2. 
The stands are useful as they keep your VR headset in one place, safe from falling down or getting scratched, and honestly – they look like a cool detail in the house.
The other reason why stands are useful is that you won't have to carry them around the house to charge them. 
Just place the stand in one place, and leave it there. You'll know where to find your headset the next time you sit down for a game or two. 
How We Rank Oculus Quest 2 Charging Docks and Stands
Before we jump right into our choice of best stands, let's point out how we rank them. 
Since all of them serve the same purpose more or less, we take the following aspects into consideration: durability, power, charging time, and how many elements it can hold.
The durability is important since not all products last the same. The ones with low quality will understandably last less than others, and the other way around. 
The charging time is one of the most important aspects because stands with less charging time are prioritized. People would like to have their Oculus Quest 2 charged in 2-3 hours, not 6. 
The power of the stands is also taken into consideration. Not every product has the same power, and that could be a problem. 
The Oculus Quest 2 should not be charged with a stand that has a smaller power capacity than the original one. If you do that, the battery's life will significantly deteriorate. 
The number of elements it can hold is also important. 
Most of the stands can hold up to three elements at once (VR headset, 2x controllers), while others, like the Skywin PlayStation, can hold up to four elements while charging. 
Now that we got our criteria out of the way, let's see what the list has to offer!
6 Best Oculus Quest 2 Charging Docks and Stands
Whether you're looking for a visually stunning stand that will display your Oculus Quest 2 or looking for a Charging dock to safely charge your headset, there's plenty of choice.
Below are our picks for the best charging docks and stands that you could consider for your next splurge. 
1. Asterion Aura Stand
If you're looking for a basic-looking charger, then Asterion Aura Stand is the one you're looking for.
The stand is a good fit for any VR you can think of, including the Oculus Quest 2, making it versatile in every aspect. 
The accessory comes with a transparent protective film, and you must remove the film first, to reveal the acrylic beneath the stand. 
The design of the Asterion Aura is perfect for every standard VR headset. It has a floating design that allows you to quickly dock the headset with no extra pushing from your side.
The color settings which are integrated on the stand come in different colors such as white, cyan, blue, red, indigo, and others. 
To access the color settings, navigate from the front touchpad button. The entire stand is practical for usage, as you won't even need a manual on how to assemble it and use it.
The one interesting aspect of the Asterion Aura Stand is the built-in USB port on the devicethat allows you to charge other devices and accessories as well, not just your VR.  
However, you must buy your own charging cable, as it's not included in the pack.
2. AMVR VR STAND
As one of the most common charging docks for Oculus Quest 2, it's designed with plastic and ABS, and it has a wide gravity center, all pointing to an ideal and safe way to display your VR headset around.
Not to mention, it looks really good when everything is mounted properly. 
The stand is easy to set up, as it has only a few assembling steps, and you should be done in a minute or two.
The AMVR VR stand can hold up to three elements at once, as the creators knew that more elements would drain the battery faster – smart, huh!?
Besides the Oculus Quest 2, the AMVR VR stand is compatible with other VR sets, making it one of the most versatile products on our list. 
3. Anker Charging Dock
'Is Anker good for Quest 2?' is the first question that comes to your mind when seeing this stunning charging dock. 
The Anker charging dock is an elegant solution for your Oculus Quest 2 charging dock/stand. 
The design is as simple as it can get, as it does not have many accessories around unlike some other stands/docks around. 
It contains three charging ports, one for the main piece and two for the controllers. 
The carefully managed power supply makes the most of the charging so you won't have to worry about an uncharged Quest 2 anymore. 
The only downside with Anker is that it doesn't work well with other VR headsets, so you won't be able to charge them. 
4. NexiGo Charging Dock
This is one of the most stylish charging docks for Oculus Quest 2. 
The rechargeable controllers cover a low profile, as they are placed on the sides of the stand, with the headset being placed in the middle.  
The NexiGo doesn't come with a charger, so you still have to plug your headset as you normally would. 
Still it's a stunning way to display your headset, and it's a great stand to keep your. 
Keep in mind that this product is quite pricey, so think twice before getting this one.
5. Skywin PlayStation VR Stand
Don't get the name put you off – the Skywin Playstation VR stand works with Oculus Quest 2 as well.
As one of the most sought-after charging docks/stands today, the Skywin VR stand is ideal for showing-off. 
The charging stand can power up PlayStation controllers, VR headsets, and PS motion controllers – all at once.
When it comes to the Quest 2, you can also charge both the headset and the controllers. 
To increase the effectiveness of charging, there are two USB charging adapters, but they are sold separately. 
Skywin can hold up to 4 accessories at once, something you won't find on many stands today. 
The LED light allows you to monitor the charging status of all components hooked on it, and its holding bars are ideally placed so you can fit everything at once. 
Despite all its features and the perfect organizing of elements, the Skywin PlayStation VR costs only $39.99 online.
6. M AMVR VR Headphone Station
The M AMVR VR Headphone station is one of the cheapest docks you'll find on our list. 
It comes with a practical setup that can be assembled in a matter of seconds. 
The stand comes with a sturdy design, meant to hold your VR headset and all of its components with ease.  
The bottom of the M AMVR VR headphone station comes in a U-shaped form, making it perfect for placing on your desktop. 
As an alternative, you may use the sponge pad for a little more stability – better safe than sorry! 
Besides the Oculus Quest 2, this dock can hold any other VR headset and controller you can think of. 
What Charger Can I Use With Oculus Quest 2?
Practically speaking, any USB-C to USB-C cable can be used to charge your Oculus Quest 2 VR headset.
The Quest 2 is shipped with a 1m cable, but it's far too short for safety, especially while you're wearing the headset on your head.
Our advice is to buy any USB-C that is longer than the standard Quest 2 cable for safety reasons. 
By far, the most important advice from us is to never charge it with a regular smartphone charger. 
Most smartphone adapters are low-powered, and even if you plug it into Quest 2, it will take hours to charge it. 
Additionally, it will heat up both the adapter and the headset since the battery struggles to charge under low power. 
The best way to charge your precious headset is to get one of the charging docks mentioned above – they are the safest choice for a reason. 
Is it OK to Leave your Oculus Quest 2 Charging Overnight?
There are mixed answers to this question, but the majority of users and service providers will say no and the most common reason is the battery life. 
For example, you put your Oculus to charge overnight, which is around 7-8 hours while you sleep, but the thing is, even 4 hours is way too much, let alone eight full hours. 
If you constantly charge your battery way longer than the recommended time, its life will decrease and will last much less in the future. 
The only reason why you should charge the VR headset overnight is if you need it the following morning, but don't make this a habit. 
Since the answers are mixed, we would say do it, but not every single night.
What is the Best Charging Dock/Stand for You?
Today, the choice of charging docks is wider than ever. You can find countless charging ports and stands, but not all of them are right for Oculus Quest 2. 
The best charging dock for you is the one that matches your finance and charging speed. 
Let's be honest here, and no one likes to charge their VR headset for too long, so you'll be looking for one that is a bit faster than the others. 
Most of the charging docks retail around $30, $50, and $80. 
There is no clear answer to this question, as almost all VR charging docks are compatible with the Quest 2, and their difference is the price and size. 
No matter which one you choose, you can't go wrong with any VR charging docks listed on this page.
Our Verdict
We've reached the end of our review on the best Oculus Quest VR charging docks/stands. 
From what you've read so far, you saw some similarities between the products, but they are different from one another. 
Some charging pads are big and take unnecessary space on the table, while others are small enough just to charge the VR headset.
So, 'Does Oculus Quest 2 have a charging station? 'the answer is, you guessed, yes, and tons of them. 
There's no specific charging stand specially dedicated for Oculus Quest 2, as the majority of stands are adapted for every VR headset today. 
To summarize it all up, we hope that our selection of Oculus Quest charging docks/stands will help you to pick the ideal charging pad out there. Good luck and choose carefully!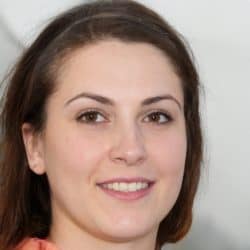 Latest posts by Lara Raven
(see all)