Best Oculus Quest 2 Hand Straps – Full Guide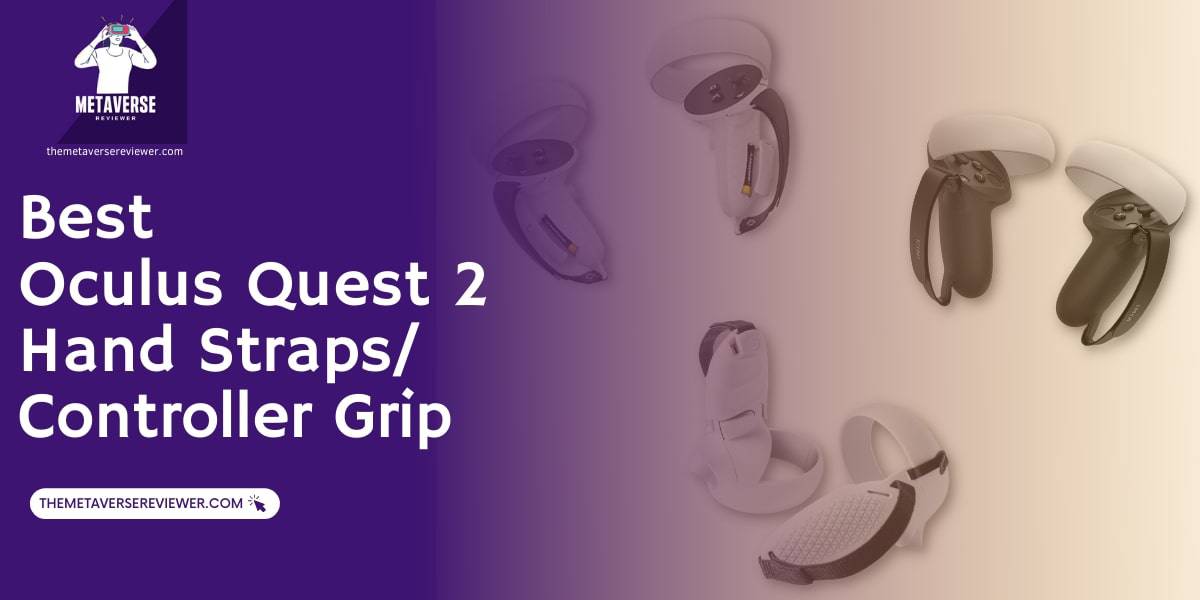 Disclaimer: This site may contain links to affiliate websites, which we may receive compensation if you purchase these products 
How Do You Get Better Grip in Oculus 2?
Many DIY tips and tricks can help you better grip Oculus 2. But the best way to go about this is to upgrade your VR kit with one of the controller grips mentioned above.
Most controller grips cost around $30. This isn't expensive, especially when you consider all their benefits.
Some of the most notable ones are improving safety and comfort, increasing a player's confidence, resisting sweat and scratching, and providing superior grip.
If you purchase an Oculus grip, you will rest assured that your VR sessions are safe and sound at all times.
You won't always achieve the desired results with a random DIY.
Is Quest 2 Elite Strap Worth It?
The Oculus Quest 2 set already comes with a cloth strap. However, the Elite one is far more superior.
Its tightening mechanism is more user-friendly and allows you to adjust the strap's size to perfection.
Because it evenly distributes weight, the Elite strap also adds extra support for your head, providing a safer and more comfortable experience.
Even though Metaverse and Oculus had a slight bump in the road with the Elite strap initially, they fixed the issue by launching new and improved versions. So yes, the Quest 2 Elite strap is worth buying!
The Oculus Quest 2 Elite strap price ranges from $49 to $129, depending on the extra accessories that come with it.
You can purchase a strap with a built-in battery for $109 or one with a battery and an elite carrying case for $129. If you only want to buy the strap, the price is $49.
How Do I Make My Quest 2 Strap More Comfortable?
The main issue most newbie players have with Oculus Quest 2 strap is a lack of comfort.
However, this issue is no hassle to solve because all Oculus straps are adjustable.
If you are not feeling comfortable, try playing around with the straps until all of them perfectly match your head shape and size.
You can start by loosening the top strap completely, adjusting the side straps, and then tightening the top one again to secure the mechanism.
Try to do this a few times until you feel comfortable and relaxed with your Oculus. 
Remember that the top strap only needs to be tight enough to hold the weight. You don't need to overtighten it!
The same rules apply to controller grips. Each person has a unique set of hands. What works for some people might not work for others.
Most companies that produce Oculus grips are well-aware of this fact. The best ones offer flexible hand straps that you can adjust to your hand size.