Best VR Games for Oculus Quest 2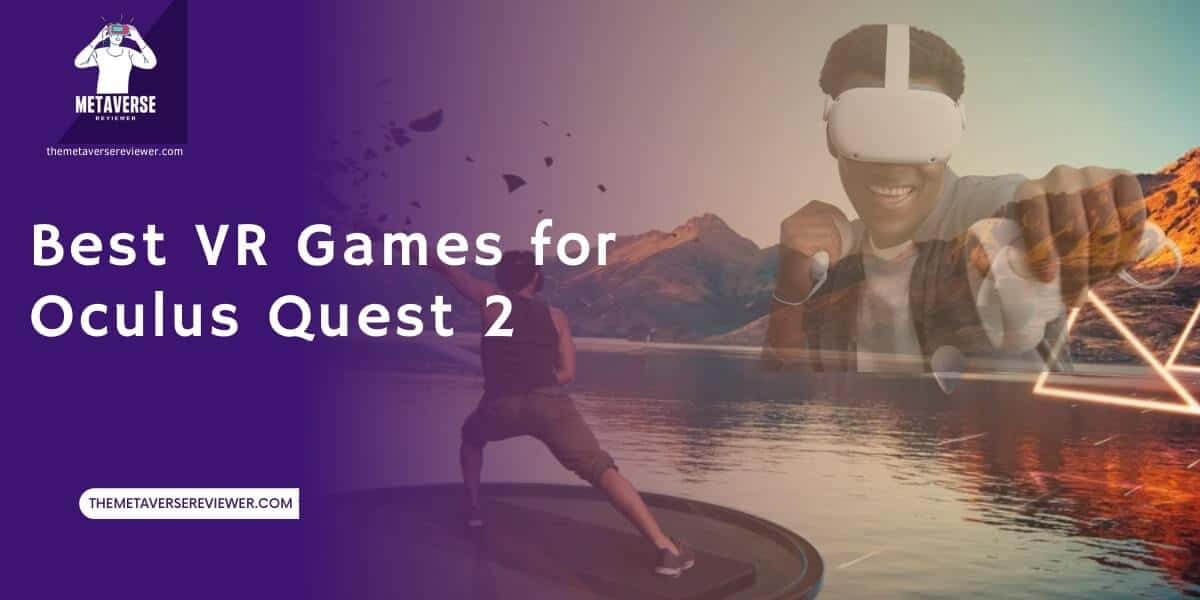 Disclaimer: This site may contain links to affiliate websites, which we may receive compensation if you purchase these products 
In recent years, virtual reality is becoming more advanced than ever. People use cutting-edge technology to simulate various virtual surroundings that they can often immerse in for fun.
Instead of looking at the screen, virtual reality takes the user to a 3D environment with fantastic features that can easily entice them.
Oculus Quest 2 revolutionized wireless VR and provides new and out-of-this-world experiences for gamers worldwide.
And unlike the first Oculus Quest, this one offers far more improved characteristics.
The price is nearly half of the previous Oculus, and due to the new gaming opportunities it provides, Oculus Quest 2 is a delight for devoted gamers.
Today, you can play various kinds of diverse VR games through the Oculus Quest 2 headset.
This article breaks down only the best and most up-to-date games for those interested in a top-notch VR experience!
Best Free Oculus Quest 2 Games
Even though a handful of games eligible for Oculus Quest come with a price, there are numerous free of charge.
After all, not everyone can afford to buy diverse VR games— therefore, Oculus Quest 2 is compatible with many free titles. 
Some of the best free VR games include:
1. Mission: ISS
Mission: ISS is a simulation that allows you to take a spacewalk firsthand through the International Space Station!
The game is ideal for all space admirers that want to explore the low Earth orbit up close.
The creators' attention to detail in Mission: ISS is immaculate, given the entire station is designed with striking realism. 
The players can freely float around the space station and inspect its every corner.
You may explore by pushing buttons and switches, which would trigger various actions on the space platform.
Additionally, if you're feeling adventurous, spacewalks are also possible.
Mission: ISS is one of the most professionally designed free VR games, with the utmost realistic features.
To make it more interesting, you can even watch instructional films made by real astronauts explaining some of the tasks they perform on a regular basis and copy them!
2. Spider-Man Far From Home VR
At this point, one can count on the one hand the number of people who haven't seen the latest Spider-Man release!
If you're among this franchise's devotees, we introduce you to the adapted VR game, granting you the wish to be Spider-Man for a day and do all the activities this superhero can do. 
The graphics are simple, and there isn't a lot of complexity to the action, but Spider-Man: Far from Home VR certainly delivers on the essential sense of being the web-crawling superhero. 
Players who enjoy heights will undoubtedly love this game since tossing yourself from a building in VR, even though seemingly terrifying, can cause quite an adrenaline rush.
It's no wonder it's one of the best free VR games on the market.
Gorilla Tag is a multiplayer game, which means it's perfect for a night with your best buds.
The gameplay is undemanding, and the rules are simple—making this title one of the best free Oculus Quest 2 games. 
Players travel the globe and move around using their arms in a gorilla-like way while swinging them to jump and climb onto trees.
The point of the game is to remain untagged (uninfected) while using the tools and features offered to you.
If someone tags you, you continue playing with a team of other players while trying to tag other participants. 
Gorilla Tag is ideal for gamers who prefer scarier titles since gorilla's faces are realistically rendered and look a tad menacing.
The retro-style aesthetics add thrill to the overall experience while also ensuring that the game runs properly on the hardware of Oculus 2.
Rec Room is one of the best free VR games that let you play various games and even create your own.
Initially, the firm aimed to operate as a social hub for commercial, professional, and gaming purposes.
You can find a range of games—from paintball to adventure games, some of which are also kids-friendly. 
Paintball is among the most popular games you can find in Rec Room.
So many people enjoy playing it because the rules remain the same as in real life, except it's in VR! That means the thrill is also bigger. 
Since Rec Room strives to bring a social component to the games, they've included outstanding voice and audio effects.
Paintball is a perfect example of this—the voice effects and exceptional visuals both result in a very life-like experience.
Echo VR is another space-based game with significantly different gameplay than Mission: ISS.
This e-sport game combines frisbee and hockey, except it's played in space! Players may quickly move throughout the arena by grasping onto things and pushing off of them. 
Aside from the VR aspect, Echo is your typical sports game. It's multiplayer, where both teams attempt to defend their goal while simultaneously aiming to score. You need to simply toss the frisbee-like object into the rival goal to win. 
Even though it sounds like an effortless game, you still need to develop specific strategies and know some tricks to defeat the opponent.
There's an additional Echo Combat mode which isn't free. However, there are no particular VR effects or specific features that Echo doesn't provide.
What Games Should I Buy for Oculus 2?
Besides the free games compatible with the Oculus Quest 2, you can also purchase many titles.
Usually, purchased games will provide you with the most cutting-edge visuals and sound effects.
And while it doesn't always stand true that if a game is costly, it's better, the highest-quality VR games do come at a price. 
If you're considering buying a game eligible for Oculus Quest 2, opt for some of these choices:
1. Superhot VR:
Even though it's one of the oldest VR games, Superhot remains one of the most outstanding providers of a whole new virtual experience after four years.
The gameplay is pretty simple, especially if you possess some strategies. 
The whole point of the game is to shoot your opponents and remain alive as long as you possibly can.
The time passes when your character moves, and it stays still if you stay motionless.
Superhot, as an action game, consistently delivers what it promises. This game has everything from last-second pistol grabs to quick strikes toward your rivals.
Even better, it will only cost you $25! For such a low price, the creator goes above and beyond regarding realism.
Resident Evil 4 turned out to be one of the best games that are only available for Oculus Quest 2.
This game is zombie-themed and is considered a horror slash thriller.
It's ideal for gamers who enjoy the adrenaline rush that comes with titles like these, where danger may emerge from basically every corner.
The game's visual effects, colors, and voices take you to the post-apocalyptic world.
The appearance of the dead and the environment where the main action takes place boast the utmost realistic look, making this title even more immersive. 
Resident Evil is a shooter game, which means taking out the dead is your main objective.
Currently, this title is priced at $40, and can you can directly purchase it from Oculus 2.
This fantasy VR game will take you on a journey to fight monsters in realistically looking dungeons.
In Demeo, there's a 3D map that you have to follow to locate the monsters and defeat them. 
There are so many creatures to fight, each with their unique set of skills, that you won't know who to go after first!
You can perform various actions with your character, from simple movements to strikes and fighting matches. 
Since it's a type of exploration game, you need to search for three keys in an attempt to unlock the dungeons and proceed to another level.
The inventors created the characters to bear a remarkable resemblance to actual persons, and the game's overall visuals are exceptional.
You can find Demeo on Oculus Quest 2 for only $30.
4. The Room: A Dark Matter
The Room VR: A Dark Matter would be the best choice for those who enjoy escape room games.
The adventurous game takes place at the British Institute of Archelogy, where you have to complete complex tasks to find the lost archaeologist.
Unlike some of the other games we mentioned, this one requires more contemplating and dedication since it's a mind game.
There's a collection of puzzles and riddles you need to solve and search for hidden clues in every escape room.
So, if you're ready to play detective, you can purchase The Room for $30 on Oculus Quest 2 and enjoy the fantastic special VR effects it offers.
Population One is a game quite similar to Fortnite, therefore is one of the first choices of devoted gamers.
You play the action game on a massive area in groups of three, where every team fights to remain the last one standing to win the game.
The game has it all, from traversing the area with the controls to climbing and looking for supplies. 
This VR shooter game costs $30 if purchased directly from Oculus 2. Its graphics are high-quality, and the characters are rendered to perfection.
Their realistic costumes and voices make you feel like you are part of the setting and not simply observing with your Oculus Quest 2.
Is the Oculus Quest 2 Good for Gaming?
Not only is Oculus Quest 2 ideal for social activities, but it also has outstanding performances for playing games.
Unlike the first model of Oculus, this one has more improved software and costs significantly less.
It's considered one of the most incredible self-contained VR headsets available today based on the many advantages it holds over other competitor headsets. 
The Oculus Quest 2 is suitable for gaming due to its sleeker design, improved performance, and higher display quality.
In terms of appearance, the headset is rather appealing. However, what's even more impressive about it is the outstanding audio and visual effects. 
Additionally, the Oculus Quest 2 works far more smoothly than the previous VR headset, resulting in the fast and quick menu navigation.
Due to the headset's superb performance, there's no lag when playing games, and you can enjoy smooth gameplay without bugs.
Performances aside, millions of games are eligible to play on Oculus Quest 2.
The platform has a robust collection ranging from brand new games to intriguing independent titles. You can find various game genres suitable for multiple ages and personal preferences. 
Many games have also been updated to make use of Quest 2's improved graphical power. The headset also works as a multiplayer game device, letting you enjoy the simulation with your friends.
How Do I Get Steam Games on Oculus 2?
Oculus 2 is a self-contained headset. Therefore, there's no need to connect it to a computer to play games.
But, if you do want to get Steam games on your Oculus device, then a wired USB connection to your computer allows you to take advantage of all the best Steam titles. 
Since the device is a modern-day solution, they want to eliminate the use of wired connections.
Oculus developed an Air Link software to facilitate the whole process that allows you to play any game wirelessly, without a hassle.
The setup is relatively undemanding. You simply have to install the Quest 2 Air Link software and connect it to Steam for the most outstanding performance.
Simply follow the on-screen directions on how to navigate through the sections.
Remember, the Oculus Quest 2 program has some prerequisites regarding your PC.
VR games and applications require specific graphics cards, processor speed, and computing power. 
The spec requirements may be higher depending on the sort of games you intend to play.
Still, your PC needs to at least fulfill the minimum requirements and be capable of handling VR games.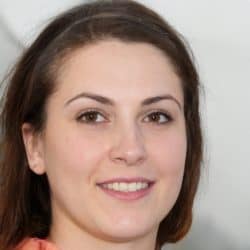 Latest posts by Lara Raven
(see all)