Best VR Headsets for Steam – Ultimate Collection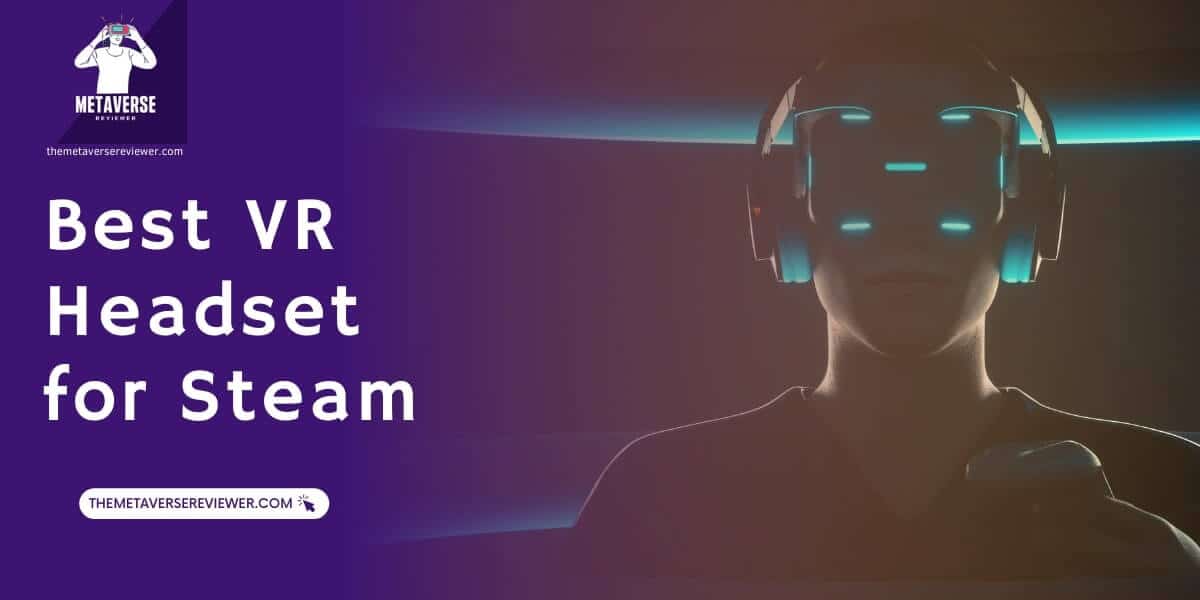 Disclaimer: This site may contain links to affiliate websites, which we may receive compensation if you purchase these products 
Virtual-reality headsets have the power to bring imagination to life. You can place one on your head and engross yourself in an entirely new realm thanks to their extensive features! These devices consist of a head-mounted display that provides separate images for each eye and stereo sound for total immersion.
The most-advanced VR headsets allow you to experience your favorite games in a 3D virtual environment—including Steam games. These headsets, in particular, boast top-quality graphics, little-to-no-pixel resolution, and the best field of view. They come at various prices to make your pick between affordable and high-end.
Are you wondering: which headset is best for Steam VR? In that case, worry not, as in this article, we present some superior VR headsets for Steam and all the specifications that give them their flair!
Top-Best VR Headsets for Steam
Many brands offer VR headsets, but not all offer high-quality or simply suitable products to achieve the desired virtual-reality effect. Therefore, choosing the best VR headset can sometimes be tedious—especially for up-and-coming users. 
For that reason, below, you can find the best quality VR headsets for steam you can buy today:
Oculus Guest 2;

Valve Index;

Oculus Rift S;

HTC Vive Pro 2;

Pimax 8K X;

Windows Mixed Reality.
1. Oculus Quest 2: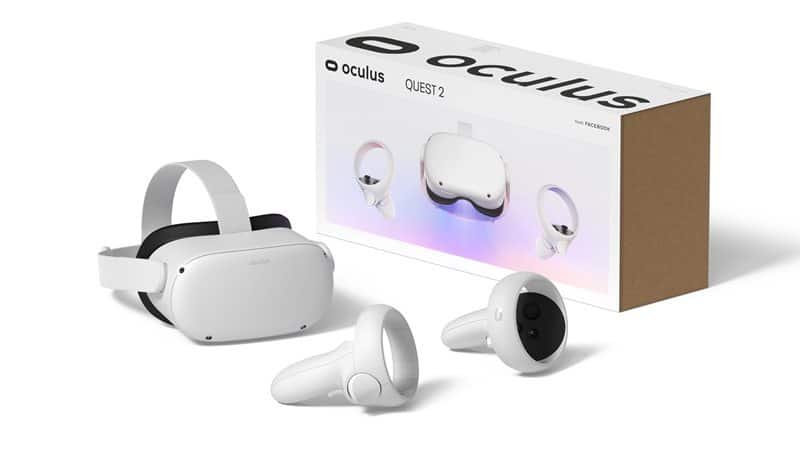 If you are new to VR, then Oculus Quest 2 is our best recommendation. When it comes to VR, it is a no-brainer that visuals are one of the most critical components. And because of that reason, the Oculus Quest 2 is one of the most sought-after on the market for Steam VR, and you'll see exactly why now.
The Oculus Quest 2 boasts almost zero screen-door effect, which means you will not be able to see individual pixels like with some other VR headsets on the market. Its resolution is 3664×1920 or 1832×1920 per eye. The standard refresh rate of the Oculus Quest 2 is 90Hz and can reach up to 120Hz, which will allow you smooth movement.
Also, the Oculus Quest 2 VR headsets are incredibly simple to use and comfortable on the head. The Oculus Quest 2 consists of four cameras that collect all of the infrared light emitted by your controller. Oculus Quest 2 is backed by many satisfied users and performs flawlessly on your favorite Steam games.
The Oculus Quest 2 is one of the top VR headsets for Steam on the market today, intended for fans with differing budgets. You can get this product for around $300—far more affordable than other high-end VR headsets. 
Plus, you can use this headset not only for gaming but also for Youtube videos, virtual concerts, etc. Thanks to the outstanding qualities and benefits of Oculus Quest 2, forget about the outside world and relish a highly-immersive simulated environment.
When you want to experience the joy of virtual reality, Valve Index VR for Steam is the way to go. Because of its unique fingerprint controllers, the Valve Index is one of the top VR headsets for Steam currently available.
Thanks to its unique specifications, the Valve Index is likely the best-designed VR headset for these particular games. Its advantages are sophisticated monitoring, a screen resolution of 1440×1600 for each eye, and a wide field of view of 130 degrees.
Valve Index VR for Steam uses Steam VR Tracking 20, utilizing external sensors. These monitor whole-body movements—including your hands. The Valve Index has a high refresh rate of120 Hz, ensuring smooth movement all around.
Because of all these qualities, the Valve Index is a relatively expensive headset that not everyone can afford to buy. However, if you are looking for a great VR headset for Steam, the Valve Index will give you the comfort and enjoyment you seek to play your favorite games.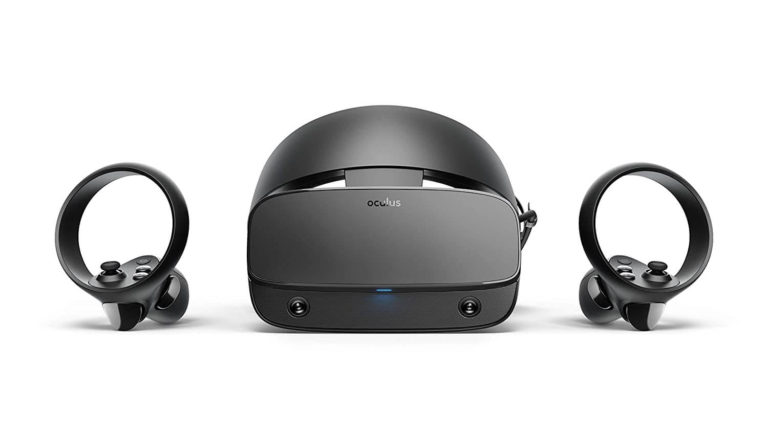 When you want to achieve the most fine-tuned virtual experience, you certainly do not want a tight VR headset that will cause discomfort instead of pleasure. So, get ready to feel your best with the Oculus Rift S VR headset for Steam for only $300!
The Oculus Rift S is another one of the sought-after VR headsets for Steam on the market today. With its great specs and adjustable price, you can play your video games comfortably while wearing this VR headset.
Due to the ergonomic design of the Oculus Rift S, the case is a bit heavier than other headsets for Steam. However, the weight spreads across all sides (unlike the Oculus Guest 2, where almost all of it is on the front of the headset).
The Oculus Rift S comes with great value and unique specifications. Some of them are that it has a screen resolution of 2560×1440, which provides crisp-clear optics that will perfectly capture the true colors while reducing the screen-door effect.
In addition, the Oculus Rift S comes with a functional 100-degree field of view and a refresh rate of 80Hz. To play VR games with the Oculus Rift S, you need to have this device connected to a computer. This headset requires hardware with an i3-6100 processor or higher and a graphics GTX 1060 graphics card or higher.
The Oculus Rift S is slightly more expensive—currently at about $400. Nonetheless, for its price, it definitely delivers what it promises!
The HTC Vive Pro 2 is a high-end VR headset that supports wireless networking and has a superior point of view to other VR headsets. Its resolution is 4896×2448, and its field of view is 120 degrees horizontally.
The HTC Vive Pro 2 has perhaps the best resolution for Steam games and an exceptional pixel density. Also, this type of VR headset is known for offering great comfort, and you can wear it for hours on end. 
You can even tailor the side and back straps to make wearing it a more pleasant ordeal. You can tighten or loosen them as much as necessary until you get the desired results. And thanks to the protective cushion, sweat will absorb better.
The HTC Vive Pro 2 is the only VR headset for Steam you can use wireless. This headset works with Valve Index controls. These controls will make your VR experience far more realistic, as you'll be able to grasp, drop, and move objects in-play.
Due to all its benefits, the HTC Vive Pro 2 is one of the more expensive VR headsets you'll come across today. For 8GB RAM (or more), you'll have to pay at least $700, and bundles go for more than $1,000.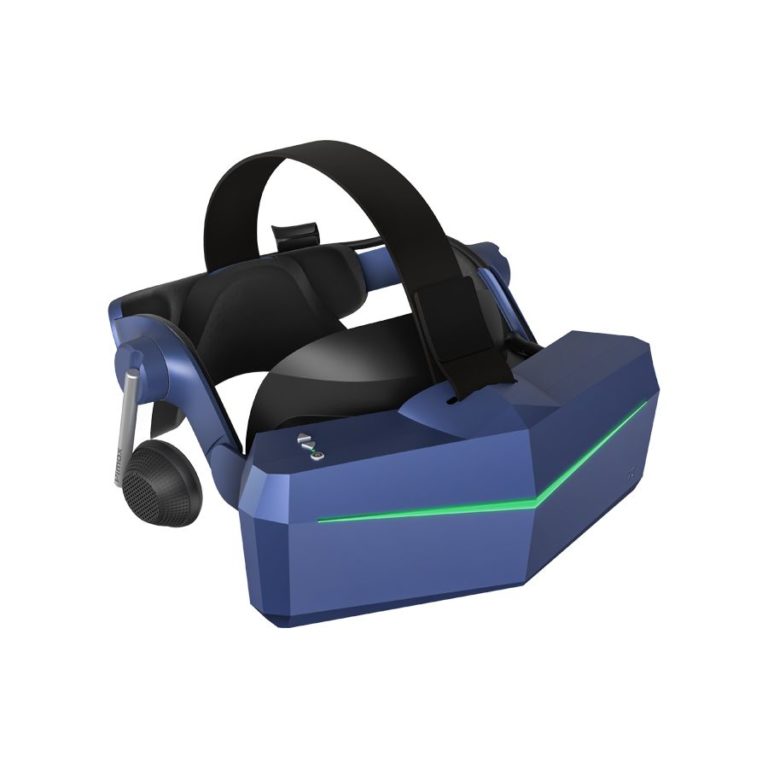 If you want to experience virtual reality with outstanding clarity and full resolution, then the Pimax 8K X is what you need. Pimax 8K X VR headsets for Steam have the highest class and are great for virtual reality fans with an excessive budget. 
With dual screens with 4K resolution and a refresh rate of up to 90Hz, the Pimax 8K X is one of the best VR headsets for Steam available on the market.
The Pimax 8K X is a VR headset with the highest specs compared to some of the other VR headsets available today. Some of them are its high resolution per eye (3840×2160 board and 2560×1440 improved), refresh rate ranging from 60Hz to 114Hz, and horizontal FOV up to 170 degrees.
This VR headset weighs 2.2 pounds and provides maximum comfort for prolonged wear. All these specifications make the Pimax 8K X the best in the Pimax line, but also one of the most expensive VR headsets for Steam.
The Pimax 8K X is unique in that it provides four different Field of View (FOV) options: Large, Normal, Small, and Potato. The Large setting displays all 170 degrees diagonally, giving this headset the most widespread view in the virtual world. 
The Normal reduces the width to 150 degrees, making it an ideal compromise between performance and FOV. Small reduces FOV to 120 degrees. Finally, Potato reduces it the most, making it the least desirable according to users.
You can purchase the Pimax 8K X at $1,299. Because it is a high-end product, you're bound to receive the best VR setup for your Steam games. 
Windows Mixed Reality
Windows Mixed Reality is also a good VR headset for Steam that offers excellent performance. However, this device is not as popular as the other VR headsets listed above.
Windows Mixed Reality is one of the best VR headsets from the Microsoft line and comes with many benefits. Some of them are that this VR headset includes moisture-resistant cushions and a removable lashing cable.
The Windows Mixed Reality VR headset for Steam is an all-black HMD and includes two 180-degree cameras with Microsoft HoloLance monitoring technology. It has 10GB of disk space and is very simple compared to other Steam VR headsets.
Windows Mixed Reality is easy to set up and suitable for people with tinier heads (it supports a minimum head diameter of 5.5 inches). Thanks to its impressive features, Windows Mixed Reality makes a pretty solid VR choice for Steam fans.
Windows Mixed Reality is available on the market at a price of $449. Windows Mixed Reality could be an excellent choice for those looking for a simple VR headset for Steam or those dipping their toes in virtual reality.
Which Headset Is Best for Steam VR?
Virtual reality continues to grow in its uniqueness and popularity, just as VR headsets for Steam are getting better and better. Most people recommend the Oculus Quest 2 as the best headset for playing Steam VR. 
Supported by a million satisfied users, the Oculus Quest 2 seems to hold the top spot for the best VR headset for Steam today. Due to all its specifications, we recommend this VR headset for those who want an all-in-one device. 
However, if you want the best of the best, regardless of price, the Pimax 8K X is surely the go-to VR headset for Steam. It provides superior graphics and is among the most comfortable headsets.
Is the Steam VR Headset Good?
A good VR headset will give you the experience you seek without falling short in specifications. Therefore, the best VR headsets for Steam offer benefits like a high refresh rate, clean and smooth display resolution, good field of view, etc. The good VR headsets for Steam are specifically designed to be comfortable for prolonged wear, not heavy, and not cause any side effects.
Is Oculus VR Compatible With Steam?
Many people considering buying a VR headset from Oculus often wonder: is Oculus VR compatible with Steam?". And the answer is yes, it is. Thanks to the Air Link feature, you can play Steam VR games with any Oculus VR device. 
This feature allows users to wirelessly connect headphones to their computers so they can play Steam VR games. The Oculus VR also comes with another great feature: the Oculus Quest Cable. 
The Oculus Quest Link Cable is a cable that will give you the same results as the Air Line, only via wire. It works by connecting the cable to your computer and getting ready to experience all that Steam offers via your Oculus VR headset.
Can You Buy Games on Steam for Oculus Quest 2?
Oculus Quest 2 comes with several games that you can play on Steam. Some of the games you can play via your Oculus Quest 2 are Beat Saber, Onward, Half-Live: Alyx, Population: One, Topgolf with Pro Putt, Resident Evil 4 VR, SuperHot VR, and many others. 
You can also buy Oculus Store games that will cost you a certain amount of money (depending on which game you like). However, if you want to buy a game on Steam to play with Oculus Quest 2, this is an option available to everyone.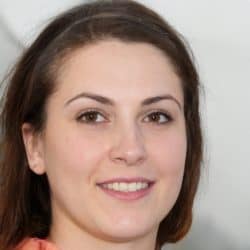 Latest posts by Lara Raven
(see all)