GoPro Camera vs Vuze+ Camera: What You Need to Know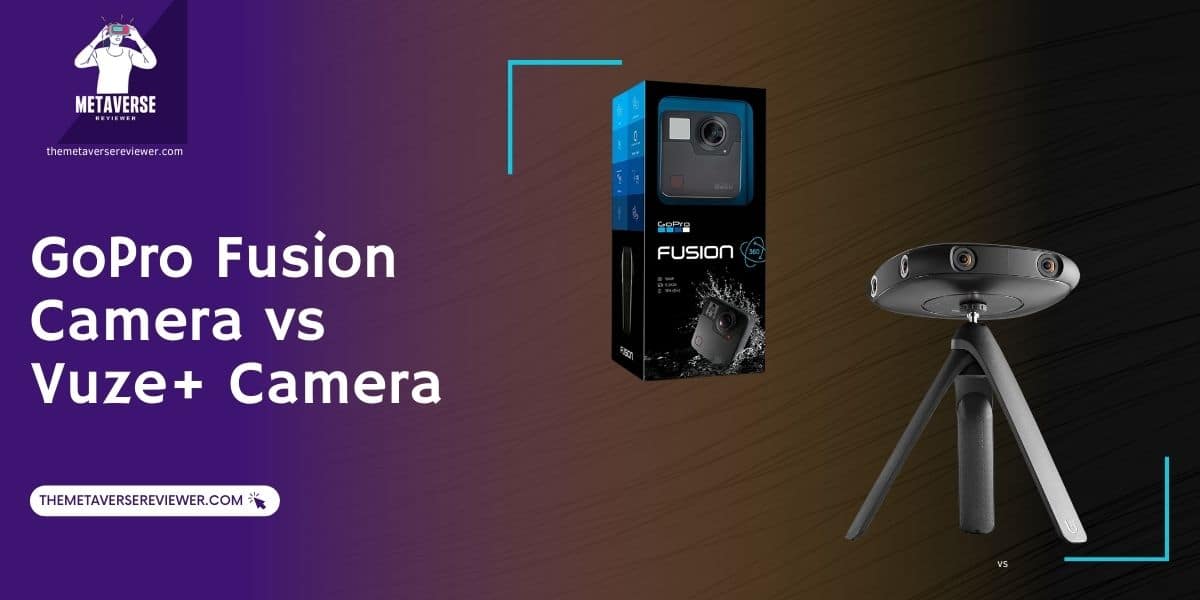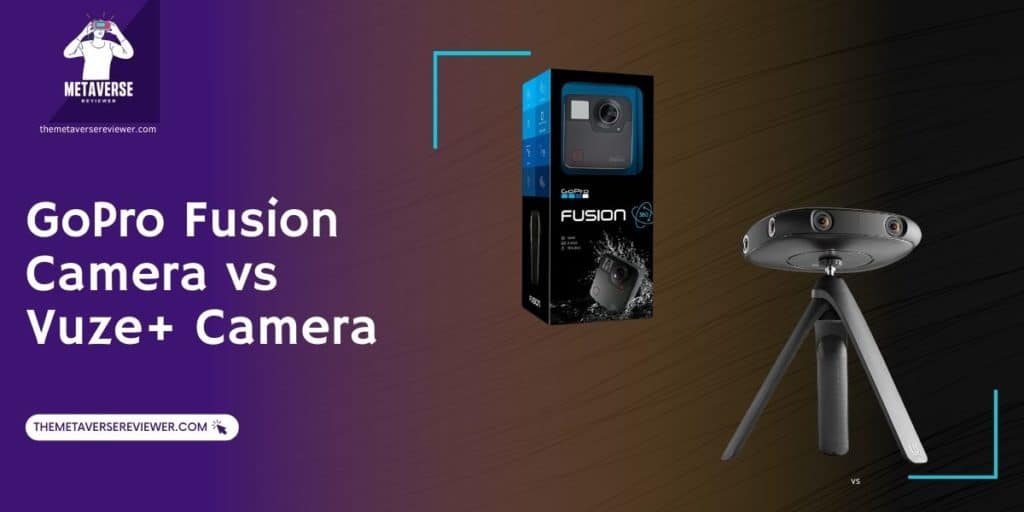 Disclaimer: This site may contain links to affiliate websites, which we may receive compensation if you purchase these products 
There's nothing better than capturing breathtaking and memorable moments, especially with a high-quality camera. Nowadays, with technological advancements, cameras like GoPro Fusion and Vuze+ Camera enjoy massive popularity in the tech world as they bring a completely new experience to videomaking.
As you might already know, these cameras are primarily labeled as action cameras, but their usage has spread as the years went on. They became helpful in all kinds of video material, mostly because videos & pictures are of the highest possible quality! 
As an upgrade to the traditional action camera, today, we have a 360 VR video camera that not only allows users to film in 360 degrees but also step inside your footage. 
Today, the choice for 360 VR camera types is plentiful, so you have a lot to choose from. To make your choice easier, we're going to take a closer look at GoPro Fusion and Vuze+ Camera – arguably the most used cameras today. 
In our review, you're going to learn the differences between these two fantastic cameras, and we really hope that it will help you to choose the one that suits you best. Let's get down to business!
Battle of the 360 VR Camera – Differences between GoPro Fusion and Vuze + Camera
Even though most of these cameras look the same and have similar features at first glance, they are different in the available features. The GoPro Fusion and the Vuze+ have similar features but differ most blatantly in their design. 
The Vuze+ camera looks like a straight-up UFO, with 8 FHD custom lenses centered on the sides of a square form. One of the most famous action cameras, the GoPro Fusion, has retained the signature GoPro look with a square form and a single lens on both sides.  
What makes Vuze+ Camera better than Fusion from GoPro is the 8 F2.4 fisheye lenses that are placed in a circle. This feature ensures the perfect 360-degree video, which is not entirely available on the Fusion since it has only one rotating camera.
Another important difference between these two 360-degrees cameras is the price. Today, the most common price for a GoPro Fusion camera is around $299, while the pricing on the Vuze+ Camera is $199. It's $100 less than the GoPro camera, but if you are on a tight budget, the price might make all the difference in your choice. 
For fans of underwater explorations, a significant difference to note is their ability to resist water. Most GoPro Fusion users are already aware that this camera is waterproof, which is not the case with Vuze+ Camera. 
Why You Should Own a GoPro Fusion Camera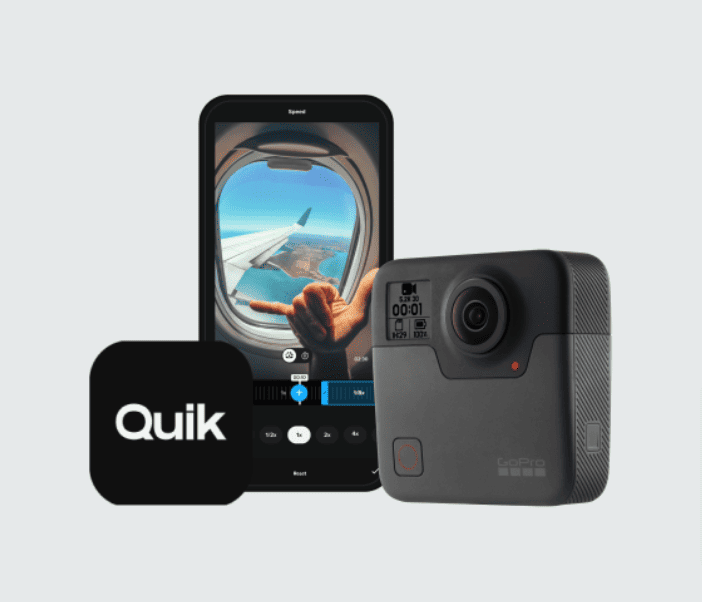 As already mentioned, GoPro Fusion is considered one of the best 360 VR cameras today. Since its release on November, 24th 2017, GoPro Fusion has experienced a massive boom in popularity. 
One of the main reasons why GoPro Fusion made a considerable impact is its 360-degree recording in high quality. The camera can take up to 75 minutes of recording time at once before the battery hits red. Back in 2017, this was a huge deal as there wasn't any other 360 camera that offered the same features. Coupled with its signature ability to mount your camera on literally any surface, it made for a true showstopper in the action camera market. 
Today, even after nearly 5 years, GoPro Fusion remains one of the best 360 VR cameras on the market, competing with all new releases from rival companies.
Better Picture & Video Recording Resolution
GoPro Fusion is known to have an incredible 360 resolution. The camera features two types of resolutions based on frames per second (fps). If you choose to record a 360 video with 30fps, the screen quality will automatically set to 5.2k resolution. The quality of a video with a better fps rate will drop to 3k due to the increased frames per second.
As the camera can also be used for taking pictures, there are different resolutions as well. The photo resolution of the GoPro Fusion camera is set to 5760×2880, and it allows you to take 5K 360-degree quality photos with 18MP. It's worth mentioning that the higher resolutions come at a price, as the files are huge, and it requires two micro-SD cards for each lens. 
OverCapture Feature
The OverCapture feature, also known as free capture, was first introduced by another action camera manufacturer Insta360. This feature allows you to shoot an entire scene in 360-degrees and then crop the video for traditional video with fixed frames. To use the OverCapture feature, you'll have to touch up the video, first in 360 modes, and then crop it in the Fusion Studio for the final look.
Once OverCapture was introduced on Insta360 One, it quickly found its place in more and more 360 action cameras. Today, the OverCapture feature is an essential addition to all 360 cameras, as people are paying a good amount of money to have all features available. 
What Makes Vuze+ Camera Stand Out?
The Vuze+ Camera was released in January 2018, less than a year after the release of GoPro Fusion. What differentiates the Vuze+ Camera from the GoPro Fusion is the 360-degree round form of the camera. Unlike GoPro Fusion which uses two lenses that rotate in 360, the Vuze+ Camera has 8 cameras spread all around the frame. 
Another aspect that separates Vuze+ from GoPro Fusion is stereoscopic 3D. The 3D format comes with 4K picture quality with 30 frames per second, and a monoscopic 2D model comes with 4K picture quality with 60 frames per second.
Bigger Number of Lenses
As mentioned above, the main thing that separates Vuze+ from GoPro Fusion is the number of lenses. Vuze+ has a total of 8 lenses, placed around in a circle. This will allow you to capture the best 360-degree video or photo with the highest possible quality. Because of this, the camera works very well with OverCapturing, so you won't have a hard time while cropping the video into separate images.
Great Use in the Field
Because of its small appearance, the Vuze+ Camera has excellent use in the field. Additionally, the camera has great recording settings, as you can choose between 80 or 120 Mbps bit rate and 50Hz and 60Hz flickering, and 3D or 2D recordings at 60 frames per rate. Unlike GoPros versatile mounts, the Fuze+ comes with a convenient tripod that's ideal for stabilizing the image.  All the recordings and images are stored in a single Micro-SD memory card, which you can later use on all Android and iOS mobile devices. 
You will also have the feature to adjust the exposure settings for each of the four primary lenses separately. Unfortunately, expect that app to crash sometimes when you try to adjust the settings manually. This rarely occurs, and it depends on the mobile device you're using, but it's still a possibility to keep in mind. 
GoPro Fusion vs Vuze+ Camera: Pros & Cons
Like any other tech product, modern-day cameras have their pros & cons. Understandably the pros are in much bigger numbers, but there are some minor cons that you should be aware of. Since both of these cameras are now 3-4 years old, some features are not available on these two cameras.
Below, we have all of the pros & cons of GoPro Fusion and Vuze+ Camera:
Advantages
GoPro Fusion and Vuze+ Camera share some similar advantages for their users. First of all, both cameras are fully compatible with every mobile software and have featured apps. Moreover, they are easy to use, requiring little-to-no previous knowledge, and their settings can easily be adjusted whenever you want. As you already know, both cameras feature a 360-degrees video & photo opportunity. You can take high-quality pictures with 4K quality and record long 3D videos with 60 frames per second.
Another smaller but still significant advantage is the removable battery. GoPro Fusion and Vuze+ Camera have removable batteries which you can easily replace. If your battery leaks or stops working, you can always replace the old one with a new proprietary GoPro or Vuze battery. Note that both of these cameras use different types of batteries, so they are not interchangeable. 
GoPro Fusion's advantage over the Vuze+ Camera is that the Fusion is dust & waterproof, while Vuze+ can withstand jets of water, but only for a limited time. This is a considerable advantage for GoPro Fusion since modern-day cameras are expected to be fully waterproof for picture captures and underwater video recordings.
Disadvantages
Just like the shared advantages, these two cameras share some similar disadvantages as well. First of all, as mentioned above, the Vuze+ Camera is not entirely waterproof and can only take a few blasts of water. 
One of the biggest disadvantages of both products is their prices. As mentioned before, the price for Fusion is $299, and the pricing on Vuze+ is $199. Compared to other 360 VR video cameras, they are in the lower range. However, many consumers still find the price high for their liking. Despite this, GoPro Fusion and Vuze+ are ranked among the best-selling 360 cameras in the world today as they are a complete package. 
Final Verdict
To wrap it all up, we can say that both 360 cameras are very similar when compared in quality terms. The most significant comparison so far is their price range and the technical specifications. As mentioned above, the main difference between these two 360 cameras is the number of lenses attached to them. Vuze+ uses a total of 8 cameras, while GoPro Fusion has only one. 
Both products deliver the highest possible quality of video recordings and image capturing. Their 4K high-quality pictures & images are truly amazing, and we can confirm that both products are similar, and it boils down to personal preference. 
One thing to keep in mind before you buy a 360 VR camera is to make sure it's from a reliable source. Many dupes on the market don't deliver what the originals can, and it might even come at a greater price than the original. Make sure to do your research beforehand and buy from licensed and trusted retailers. 
We hope that our detailed guide gave you a clearer picture of the differences between GoPro and Vuze+ so that you can pick the best 360 camera much more easily. Cheers!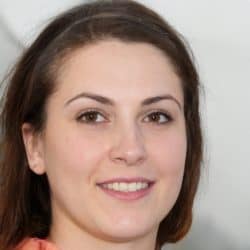 Latest posts by Lara Raven
(see all)