The Best Top Budget and High-End VR Headsets for PC Gaming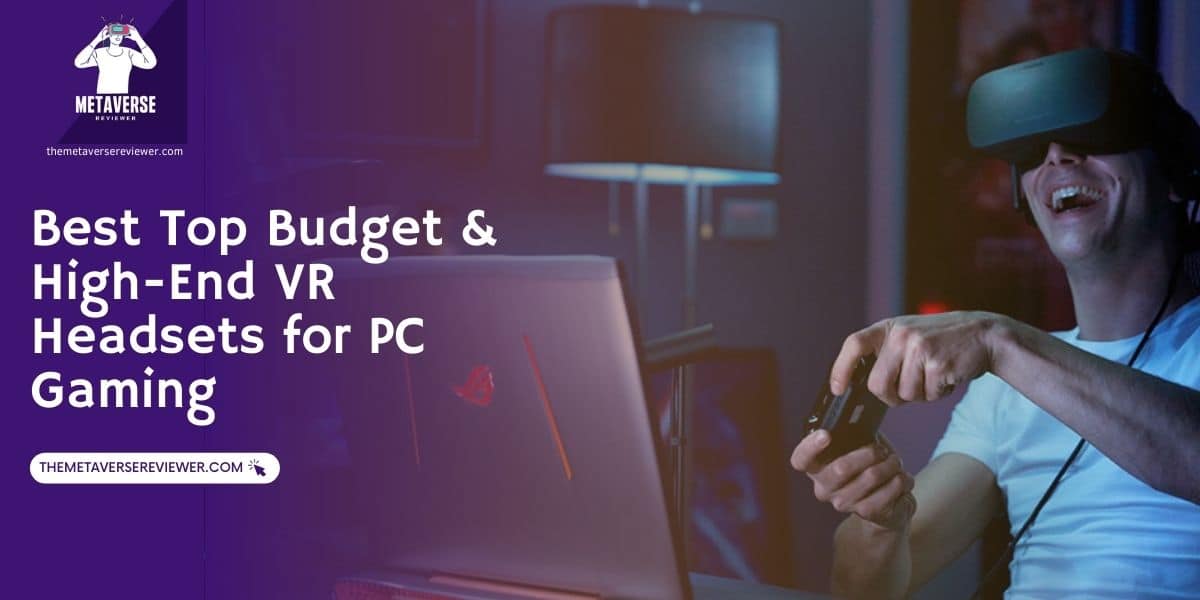 Disclaimer: This site may contain links to affiliate websites, which we may receive compensation if you purchase these products 
Have you ever longed for exploring the inaccessible parts of our planet and yet can't seem to save the money for it? We feel you!
To satisfy your somewhat luxurious desires, you can simply get yourself a VR PC headset and, with the power of technology, do it for free! The latest headsets are sophisticated enough to bring you the authentic sound and image to enrich your experience while playing PC games or traveling around virtual space.
Virtual Reality is slowly but surely becoming an inseparable part of our everyday life, and as a result, people can benefit from some low-cost opportunities to engage with.
Headsets and the Gaming World
Due to the immense popularity of VR games, the number of online gamers searching for virtual reality where they can drip their toe is skyrocketing. Still, the new ones in this sphere should check whether their PC can match the minimum requirements of the Valve Index, HTC Vive, or Oculus Quest 2, for instance, before they jump into VR gaming.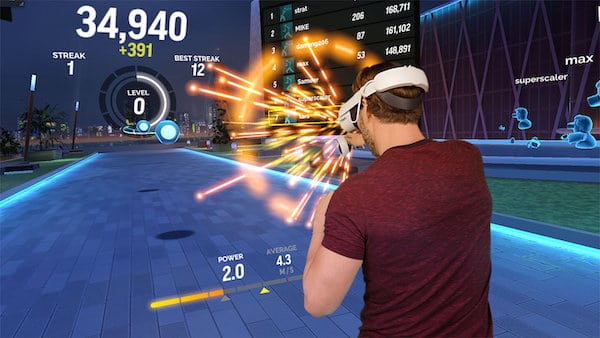 If you are one of those who are eager to step into the fascinating virtual world, be prepared to accept the challenge it brings with itself. 
Considering all this, you can start your journey once you select a game to play and choose the best VR headset for PC according to your needs.
But don't rush searching for the best top budget and high-end VR headsets, as we have already done that for you. Now, let's go step by step and check the principal features your headset needs to possess.
What Makes the VR Headset Worthy of its Price
We have done comprehensive research to find the best headsets for you, and the key criteria that we used to pick the best include controls, immersion, and ergonomics.
Starting with controllers, you should always choose those that naturally fit your hands and ensure accurate tracking. The good part is that the latest industry improvements allow creating joysticks with exquisite design, so it's up to you to choose the best option.
Immersion, on the other hand, results from having ideal resolution screens with super-fast refresh rates. It means that whatever you watch or play on these headsets is supposed to look smooth and sharp. Another crucial element is its field of view because it defines how well VR screens may cover the area you see. In case the headset comes with a low field of view, you can expect nothing but a VR headset that offers the binocular view experience. However, be aware that it will limit the feeling of "presence" that good VR headsets guarantee. If you make a good choice and the field of view of your headset is wide, brace yourself and sit tight, as they will take you on an unforgettable over-the globe flying experience.
We can all agree that shoving a mobile display inside a typical plastic headset is as easy as ABC. Everyone can do that while ensuring to use the secure elastic headbands properly. But it takes talent and proficiency to craft an item that is excellently balanced and won't let you feel uncomfortable 20 minutes after you play.
Best Budget and High-End VR Headsets for Gaming
Let's take a look at some of the most affordable and quality-driven VR Headsets for an unforgettable gaming adventure. 
1. Oculus Quest 2
Specifications:
Display: LCD
Resolution: 3664 x 1920
Refresh Rate: Up to 90 Hz
Field of View: 100 degrees
Controllers: Oculus Touch
Connections: USB Type-C, 3.5mm headphone
Pros:
Great Price
Improved graphics
Oculus Link tethering
Cons
Requires Facebook login
Tricky strap
We have decided to list the mega-popular Oculus Quest 2 as the first product due to many reasons. This headset has advanced the specs sheet of the innovative Quest and provides it for a lower price. Coming with a modern LCD at 1832 x 1920 on each eye, this upgraded version offers incomparable precision for an entry-level VR headset for PC. You can use it to enjoy a variety of games, such as purpose-built for the separate headset with the Snapdragon XR2 chip, or you can play beamed using Oculus Link and a matching USB Type-C cable.
Due to Oculus Link, the super-powerful Quest 2 turns into something more than the best VR set for PC. It grows into an absolute VR tool and a great deal because it offers up to a 90Hz refresh rate. You can also find an update that ensures up to 120Hz in selected games, which you must admit, it's exceptional.
The Quest 2 belongs to the group of the fastest headsets on our list. With hand tracking and inside-out tracking options, you have a chance to switch from unboxing to a functional VR headset in just a few minutes. We must point out that the Quest 2 made another step forward as it has boosted its memory capacity, as well. If you agree to spend $299, you will get a 128GB headset model that is a noble offer, to say the least.
However, this model comes with one not-so-popular feature. Namely, you have to use your Facebook account to activate your set. The company claims that it is for your own good since it can match your already entered information and various products and services. In case you aren't a Facebook fan, then you better scroll down our list for another good VR headset that is worth investing your money in.
2. HP Reverb G2 VR Set 
Specifications:
Display: LCD
Resolution: 4320 x 2160
Refresh Rate: 90 Hz
Field of View: ~114 degrees
Controller: Odyssey Controllers
Connections: DisplayPort 1.3, USB 3.0
Pros
Ling cable and easy setup
No display door effect
Available physical IPD Toggle
Cons
Below average FOV
Limited tracking volume
The HP Reverb G2 has earned its place among the best VR headsets thanks to its fantastic resolution. Once you buy this set, you won't be disappointed as 2160p is something that many headsets can't offer. The Reverb G2 successfully updates the screen door effect completely because it may lead to problems with lower resolution headsets.
However, even using lower resolutions, you still have a chance to take full advantage of exceptional features such as the top-notch physical IPD toggle on the headset's base.  The variety is impressive, compared to some other available options on the market. As a big plus, you have a chance to get a charming long cable if you play games in large spaces, but it falls a bit in terms of FOV.
Before you buy Reverb G2, you must know that its tracking space is a bit limited as well. Yet, HP has fantastic IMU sensors that successfully predict movements if they are fluid. Once you take it in your hands, it's a whole other thing, but that doesn't mean that it will make a change in most in-game situations.
Even though Reverb G2 doesn't have many features that make it stand out from the crowd, it still has lots to offer. Its uniqueness and its motive convinced us to put this item on our list.
3. Valve Index – High End VR Set
Specification
Display: AMOLED
Resolution: 2880 x 1600
Refresh Rate: 120 Hz, experimental 144 Hz mode
Field of View: ~130 degrees
Controllers: Index Controllers
Connections: DisplayPort, USB 3.0, USB 2.0
Pros
Comfortable to wear
First-class hardware
Virtually no SDE
Cons
Awkward setup
Advertisement
Limited support for user-data interaction
 The Valve Index possesses the best visuals of any typical HMD, with a resolution corresponding to the Odyssey+, Quest, and Vive Pro, but teamed up with a 120Hz refresh rate (experimental 144Hz mode). We must admit that its remarkable technology is what impressed us enough to include this headset on our list. 
Even though the set isn't too notable, its controllers are avant-garde. They are super innovative and can track finger movements, making the virtual games incredibly immersive compared to the average trigger commands on other rival controllers. Another thing that wowed us is the high refresh rate that the Valve Index is equipped with. Its rate can be "blamed for" some of the smoothest game action you will experience. 
Suppose you already have a Vive Cosmos Elite or HTC Vive, as well as their stations. In that case, you may want to purchase only the revolutionary controllers for $280 to inhale some fresh life into your current VR experience without the necessity to invest extra money in the Valve Index headset.
Once you test the Valve Index System, it will brag some imposing technology and easy reach features, including USB pass-through upcoming accessories, finger tracking on the outstanding Index controllers, and fanciful, crystal pure audio through the near-field speakers. The moment we saw the headset, we noticed that it is pretty comfortable to wear, designed from wisely selected, best-quality materials, with first-class weight distribution.
All these extras that Valve Index Headset brings are available for a pretty good price for deep pocket gamers. With a price of thousand dollars, the Valve Index system is 3 times more expensive than Quest 2s. Still, when you consider that it is the best VR headset currently available on the market, you'll surely be convinced that it is worth every penny. 
If you are looking for something cheaper, continue reading to find your best match.
4. HTC Vive Pro 2 – Best Quality Virtual Reality Headset
Specifications:
Display: LCD
Resolution: 4896 x 2448
Refresh Rate: 120 Hz
Field of View: 120 degrees
Controllers: HTC Vive
Connections: DisplayPort 1.2, USB 3.0
Pros
Perfect display
Specific tracking
Mature tracking
Cons
Extremely expensive
Long setup time
Easily gets hot
Advertisement
Our list won't be complete unless we mention the latest hit known as HTC Vive Pro 2 headset. This brand is one of the best VR set PC as it comes with an array of updates, making it one of the most remarkable mainstream alternatives available at the moment. The built-in resolution of whooping 2,448 x 2,448 pixels for each eye is more than incredible. Still, if we add its 120-degree field of view and 120Hz refresh rate, the HTC Vive Pro 2 headset becomes one of the top gaming tools.
HTC has delivered a satellite set up for the super-popular Vive Pro 2 to offer you perfect controller tracking. That means that you need lots of power sockets to plug in all the cables. The jam-packed starter set contains the headset, a pair of modern Base Station 2.0. Satellites, and two first-generation controllers. The good thing is that you can buy the headset on its own, which is handy if you want to upgrade your first-generation setup. The headset is available for $799, but you can purchase the complete kit for $1,399.
5. HTC Vive Cosmos Elite
Specifications:
Display: LCD
Resolution: 2880 x 1700
Refresh Rate: 90 Hz
Field of View: 110 degrees
Controllers: 1st-gen Vive Controllers
Connections: DisplayPort 1.2, USB 3.0
Pros
High resolution
Precise tracking
Includes Half-Life
Cons
Base stations and first-generation controllers
Not vastly innovative
The lovely HTC Vive Cosmos Elite was created to solve some issues that showed up with the original HTC Vive Cosmos while keeping up its core specifications. Since it is equipped with 4.3", 1440 x 1700 displays with 90 Hz, it truly is worth your time and money. The Cosmos Elite is proud of its Half-Life: Alyx and half-year Viveport Infinity monthly subscription because it points out that there are plenty of exciting things for you to test with your new VR set.
The Cosmos Elite is the original Cosmos packed with the first-gen controllers and base stations and a different faceplate. It means that you will lose many of the existing inside-out tracking's approaches, but you will receive updated accuracy for the problems.
The Cosmos Elite is available for $899, and that's why it doesn't have a higher position on our list. However, if you need a superior VR gaming experience, you should know that it may cost you an arm and a leg.
Conclusion 
We have tested each of these products in real-life situations, just as a real gamer would do. So, using each VR headset brand to be sure that we will pick the best VR system for PC gaming turned out to be the best approach.
Each of the brands on our list is solid and genuinely deserves their place, as we have chosen them using the special criteria mentioned above. We encourage you to go through the products on our list once again before picking the best match for you.