HP Reverb G2 Review: Full Specs & Controllers Guide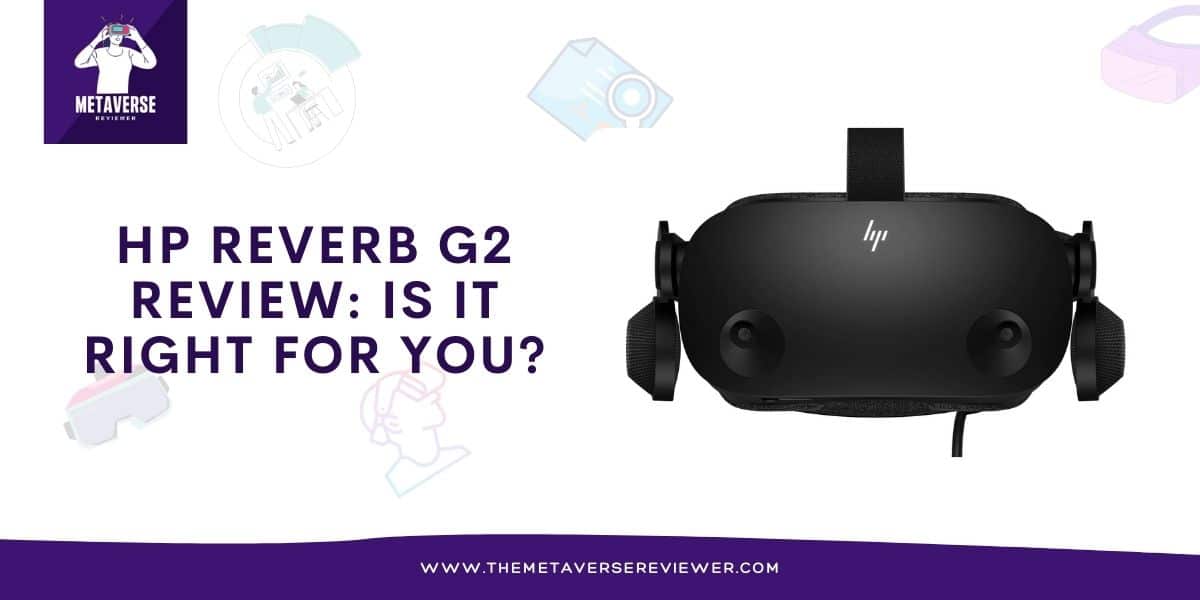 Disclaimer: This site may contain links to affiliate websites, which we may receive compensation if you purchase these products 
Virtual reality has become the new playground for tech giants, and creating the perfect VR headset is what all companies are trying to do. If you are just entering the VR headset world, or you want to upgrade your previous set, the HP Reverb G2 virtual reality headset will certainly catch your eye.
The HP Reverb G2 release date was back in November 2020, and since then a lot of people have had the opportunity to try it out and come to the conclusion if it's worth splashing the cash. The HP Reverb G2 price was set and still is $599, including controllers, which is a bit pricey, knowing that you can get similar cheaper headsets.
On the flip side, if we compare it with an HTC Vive Pro 2 for example, its specs aren't that far off, with the HP Reverb G2 VR headset having a lower refresh rate and a couple of other tiny differences. However, coming in at $1399 for the full kit, the Vive Pro 2 is way overpriced.
Now, this is just hovering over all the pros and cons that the HP Reverb G2 comes with, and if you continue reading you will check out everything good and bad, all the deets about this VR headset.
The Pros And Cons Of HP Reverb G2
Before we go into the nitty-gritty of the HP Reverb G2, we would like to show you some of the pros and cons that stand out the most. You may find other reviews on the internet and they will have their say, but this is what we think is the advantage and the disadvantages of the Reverb G2.
So, this is our take on the product and is purely our opinion on what the pros and cons are. Maybe someone out there won't mind paying the price for the Reverb G2, or won't be bothered by the small field of view. At the end of the day, we all go for what we prefer.
HP Reverb G2 Specs
This is the main part for everyone to focus on when looking for a VR headset.
Design and looks may also be important, but specs are what make the headset great.
Starting with the HP Reverb G2 resolution and HP Reverb G2 refresh rate, this headset has a 2,160 by 2,160 resolution and a 90Hz, which is a bit outdated, knowing that headsets like the Vive Pro 2 and the Index have a 120Hz and 144Hz, respectively. The thing that can bring it down is the HP Reverb G2 FOV, which is a low 114-degrees, compared to the Valve Index 130-degrees field of view.
One big upgrade is the HP Reverb G2 IPD or the inter-pupillary distance, which lets users adapt the width of the lenses, adjusting to their preference. On the sides of the headset, users will find four cameras or tracking sensors, which is also a massive upgrade knowing that previous Windows Mixed Reality headsets only had two.
This is improving the gaming experience because, in the past, two of the sensors had a difficult time tracking the controllers and rapid movements. If you want even better tracking, the HP Reverb G2 Omnicept edition comes with eye and face-tracking sensors.
Some VR lovers appreciate the near-field earphones because they aren't cupping your ears and are great for long gaming sessions. The G2 earphones will sit 10mm away from your ears by default but can be adjusted.
Finally, HP Reverb G2 wireless model or edition doesn't exist yet, but compared to other VR headsets, the G2 only needs a USB 3.0 cable and an HDMI connection to operate. Having built-in sensors or inside-out tracking eases the setup process, but external sensors will always be more accurate.
HP Reverb G2 Controllers
Fortunately, unlike with other VR headsets, there isn't an option to only buy the HP Reverb G2 headset, so when you pay the $599 price you get controllers, too. Even though they come with the headset, the G2 controllers are your standard Windows Mixed Reality controllers.
Yes, they are outdated, and still, many players like that they can swap batteries and get full power instantly, but the controllers lack in other departments. For VR enthusiasts, the HP Reverb G2 with Index controllers is also viable and will improve your experience, if you don't like the controllers that the set comes with.
There will be some extra HP Reverb G2 drivers to install and other important software, which can be a hassle for someone. It will cost you extra, going well over $1000, but if that isn't a problem, it will certainly be an improvement, with the Index controllers having finger-tracking.
Design
With all the help that HP got from Valve when making this headset, you can see some details that the G2 boasts with its Index model. The most noticeable is the detailed design of the near-field earphones, which is great for players to experience such a thing in a cheaper headset. Some will say that shape and design-wise, the headset is not that much different from other VR headsets, however, there are more details that HP paid attention to.

The whole case is made from plastic, and it feels way stronger than the previous Reverb model, which had a cloth panel on the front. HP added more cushioning around the lenses, and the headband is sturdier, giving users more room to work with securing it on their heads.
Another slight detail that HP could have added is a mechanism to tighten and loosen the headset rather than placing basic Velcro straps. Some users even complained that the cable that is always hanging on the left side can feel heavy, but this is something that varies from user to user.
HP Reverb G2 Setup and Games
The HP reverb G2 setup isn't that easy even if it takes less time to set up than other VR headsets. First, you will need to install Windows Mixed Reality from the Microsoft Store. Once you have that up, it is time to plug in all the hardware.
You need to plug in the USB-C and DisplayPort connectors, and the power supply, which plugs into a tiny box at the end of the cable. If you need it, G2 comes with a USB-A to USB-C converter just in case your computer doesn't have one, and it also comes with a USB-C hub with three USB-A ports.
The HP Reverb G2 requirements can be confusing to some because there have been some instances reported by users that have AMD systems, and couldn't enjoy the full experience. Some of the problems included visual and audio cut out, sometimes temporarily, for a couple of seconds, but sometimes they would cut out completely.
As stated by the company, the HP Reverb G2 system requirements can vary from Intel Core i5, i7 or better, AMD Ryzen 5 or better, 8 GB RAM or more. If you want full resolution, an NVIDIA GeForce GTX 1060 or an AMD Radeon RX 580 will do.
Games
There are many HP Reverb G2 games that can be played. To get the feel and experience of the outstanding resolution, try games like Superhot, Microsoft Flight Simulator, Half-Life Alyx, Population One, and many more.
With Superhot boasting high resolution, you will be able to see details that you couldn't with previous models or other VR headsets. Now, because of the smaller FOV, everything in front of you will be crystal clear, however, if you take a peek at the edges, most things will become blurry.
This is where the manual IPD comes in handy because you can adjust it perfectly to minimize the visibility of those blurry spots on the edges. You will have another slight problem with games that require more rapid hand movement, like Population One, or shooting games in general.
External sensors are the best for VR shooters because they will read your movements better, and with the built-in sensors on the G2, you won't experience these games in their full glory.
Conclusion
If you are a user that is looking for a VR headset that has an outstanding resolution, supports StreamVR, and has some sort of tracking, then the Reverb G2 will and can be an option. However, there are some downsides that gamers in particular will have problems with.
Reverb G2 will struggle with fast-paced games and shooters because of its inside-out tracking sensors. Plus, if you aren't in a larger space, those four cameras or sensors aren't good enough for small spaces.
Don't get us wrong, the Reverb G2 is still the best WMR out today, with impeccable resolution and comfort, however, there are still cheaper VR headsets, which won't have the resolution that the G2 has but will perform better.
At the end of the day, it all comes down to preference, and if you don't mind the price, the Reverb G2 can be an amazing addition to your setup.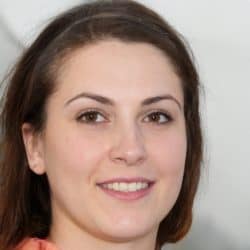 Latest posts by Lara Raven
(see all)