HTC Vive Pro 2 Review 2023: The Ultimate 5k Headset Experience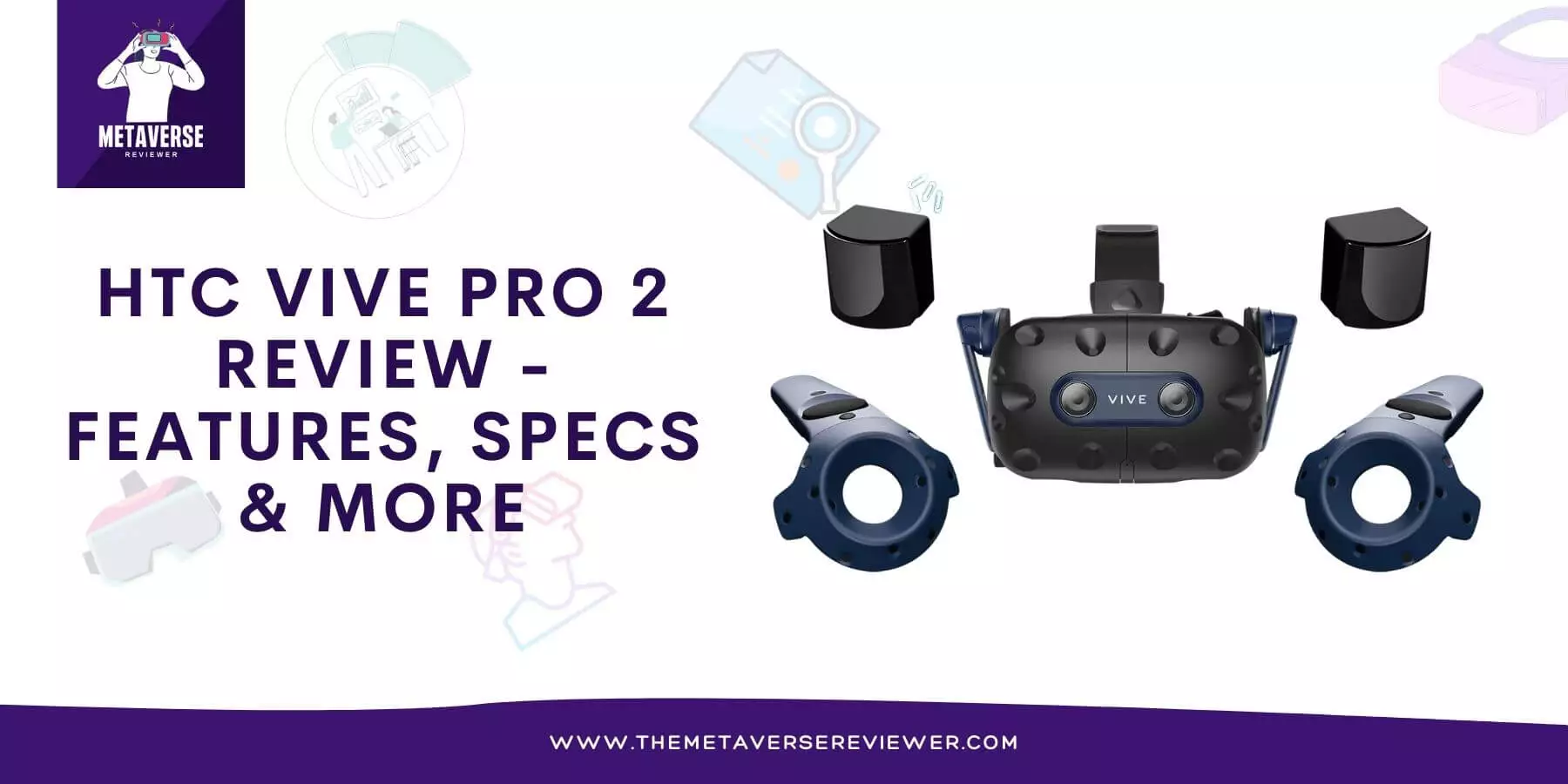 Disclaimer: This site may contain links to affiliate websites, which we may receive compensation if you purchase these products 
The HTC Vive Pro 2 is a powerful and impressive VR headset that offers a great experience. It's well-made, comfortable to wear, and has some great features. If you're looking for a top-of-the-line VR headset, the Vive Pro 2 is definitely worth considering.
| Characteristic | Description |
| --- | --- |
| Resolution | 2448x2448 pixels per eye |
| Refresh Rate | 120Hz |
| Field of View | 120 degrees |
| Display | Dual AMOLED displays |
| Audio | Hi-Res certified headphones with 3D spatial sound |
| Tracking | SteamVR 2.0 base stations for precise tracking |
| Controllers | HTC Vive Controllers (2.0) |
| Connectivity | USB-C, DisplayPort 1.2, Bluetooth |
| Comfort | Ergonomic design with adjustable head strap |
| Compatibility | Works with SteamVR and Viveport platforms |
Virtual reality headsets have been and are becoming the next big thing. For a few years now, HTC has had their Vive Pro on the market, and with brilliant reviews and happy customers since the launch, an upgrade was bound to happen.
With the HTC Vive Pro 2 release date on June 3rd, 2021, many were excited to see what and how much HTC has improved since their former models.

At the release, with a hefty price tag of $800, customers were expecting an HTC Vive Pro 2 full kit; however, they would initially get the HTC Vive Pro 2 headset only.
A month later, HTC would release the HTC Vive Pro 2 bundle, including the headset, controllers, and base stations, all for a price of $1400. With the whole kit now fully available, here is a detailed review of the product.
HTC Vive Pro 2 Design
New players who are looking for a quality VR headset might not distinguish between the Vive Pro and the Vive Pro 2, just judging by their looks. The front of the headset, the straps, and the color scheme is still the same black and purple combo, just in a different pattern. Comfort-wise, all the cushioning in the front and back still make the Vive Pro 2 super comfortable, with top-notch weight distribution.
A slight problem that users of the Vive Pro had back in the day had was that the headset often became quite warm, making long gaming sessions a problem. Sadly, this is still the case with the Vive Pro 2, since it still boasts big headphones and a large display bound to certainly generate plenty of heat.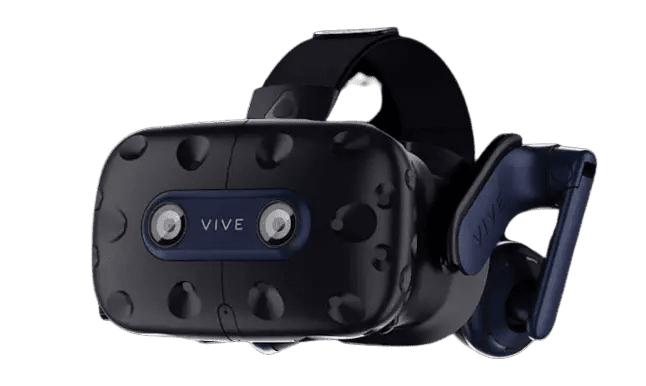 HTC Vive Pro 2 Review – Pros & Cons
Like any other product on the market, the HTC Vive Pro 2 99hasw001-00 has its advantages and disadvantages.

As long as the pros outweigh the cons, the HTC Vive Pro 2 virtual reality system can certainly be top-tier when it comes to VR headsets.
These pros and cons are just touching upon the surface of our review and go to show you the basics that the HTC Vive Pro 2 comes with. As for its remaining features, read on as we elaborate on each individually.
| Pros | Cons |
| --- | --- |
| High-resolution display | Expensive price point |
| Improved visual clarity | Requires a powerful gaming PC |
| Enhanced field of view | Requires external base stations for tracking |
| Comfortable and ergonomic design | Setup can be complex and time-consuming |
| Precise and accurate tracking | May cause motion sickness for some users |
| Supports wireless adapter | Can be heavy and bulky during extended use |
| Wide range of compatible games and applications | Limited availability of official accessories |
| Compatible with SteamVR and Viveport | May require additional purchases for full functionality |
HTC Vive Pro 2 Specifications
Let's take a few steps back from the HTC Vive pro 2 price and focus more on the specs this product has. Now, people who have tried the original Vive Pro and the Vive Pro 2, would say that design-wise, the two aren't much different. However, once you put on the headset and start playing a game, you will see what the hype is all about.
Namely, the HTC Vive Pro 2 resolution per eye has 2,448 by 2,448 pixels, with a 5K display, which is a leap from the previous model that had 1,440 by 1,600 pixels per eye.

Immediately, you will also notice a sharper image thanks to the LCDs which have RGB sub-pixels, plus a refresh rate of 120Hz. This is an upgrade from the previous Vive Pro model which only had 90Hz, making every movement and animation smoother.

Finally, the HTC Vive Pro FOV is now at a wider 120-degrees, making customers and VR lovers feel more immersed in the VR world.
Some of the specs we mentioned here might seem a bit familiar because another HTC model – the Vive Focus 3 – also has a 5K display. However, this model doesn't rock the 120Hz refresh rate of the Vive Pro 2. Another major positive about the Vive Pro 2 is its ability to run numerous PC VR games and apps that previous or current models can't.
Streaming is massive today, and having the ability to flawlessly stream VR games y is an aspect that many previous headsets and VR products struggled with in the past.
HTC Vive Pro 2 Games
With the refresh rate improvement and the resolution increase, many older games that VR players remember are now looking like brand new games – thanks to the Pro 2.

If you owned an Index, you must remember the game Half-Life Alyx. Every detail in the game – the environment, characters, and overall visuals – was much, much better considering the resolution increase.
When you look closer and pay a little bit more attention to the quality of the setting, you can spot that the Vive Pro 2 is working with more pixels.
In the past, many other games, like Superhot and Hellblade: Senua's Sacrifice, looked amazing on your normal PC monitor. But now, with the 5K display, everything seems far more polished. If we take Superhot for example, we'll notice that all its details, like its characters, game weapons, and the full environment, have had a major quality transformation – for the better. 
HTC Vive Pro 2 Controllers
One of the two main HTC Vive Pro 2 requirements is quality controllers. One big minus in the Vive Pro 2 is that they weren't upgraded at all.

Because they are not included with the headset, VR players will now have to purchase the Pro 2 full kit, though the controllers that come with it will be the same ones that were released when the original Vive came out back in 2016.

Five years down the line and no new controllers? Not a way to play the game – at all. 
This problem can be easily solved; however, the change will be more expensive. Since the Vive Pro 2 is a SteamVR headset, players can always purchase the gamepads that come with the Valve Index. Those who have tried the Valve Index gamepads know that they are much better than the original Vive controllers.

However, as we said, these come with a $280 price tag, which is fairly expensive, especially if you have in mind the $800 already splashed on the headset.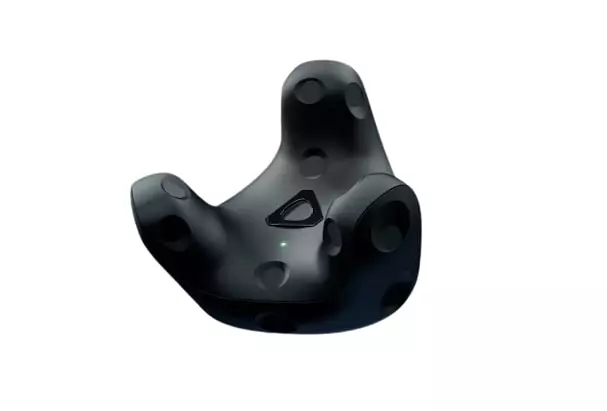 HTC Vive Pro 2 Setup & System Requirements
Now, as many VR fans know, it isn't quite easy to set up a VR headset like this one. Many who have experienced the Vive and the Vive Pro know that the base stations need to be set up first, with DisplayPort cables all over.

Now, the HTC Vive Pro 2 base station and an HTC Vive Pro 2 cable are only included in the full kit. However, if you have the base station and cables from the Vive Pro or the Valve Index, you won't' need the full kit, because the Vive Pro 2 is adaptable to the previous models.
System Requirements
The HTC Vive Pro 2 minimum requirements include having an Intel Core i5-4590 or AMD Ryzen 1500 CPU, and a GeForce 1060 or Radeon 480 graphics card.

With this configuration, you will get a smooth enough experience, having the headset at full resolution. This might not be enough to run at 120fps; however, you will still get the promised Vive Pro 2 experience. This is for new and existing players who want to experience VR for the first time. As for true lovers of VR, they can enjoy better configuration and increased graphics power.
If you still want to get a taste of VR, and the Vive Pro in particular, but you are rocking a GTX 1060 and 4th-gen Intel CPU for example, you are better off getting a less demanding headset.

Other giants on the market offer their own models that will run with your setup and give you the thrill you want. Instead of splurging on what you don't need, get yourself a lower demanding VR headset instead – and game away.
HTC Vive Pro 2 Accessories
There are a couple of optional accessories that you can pick up for your Vive Pro 2.
The HTC Vive  2 Pro wireless adapter pack takes away the stress of dealing with cables and allows you to connect your headset to your PC. Still, there isn't an HTC Vive Pro 2 eye tracking, although there is a facial tracker that you can get for $130 and use to read facial expressions.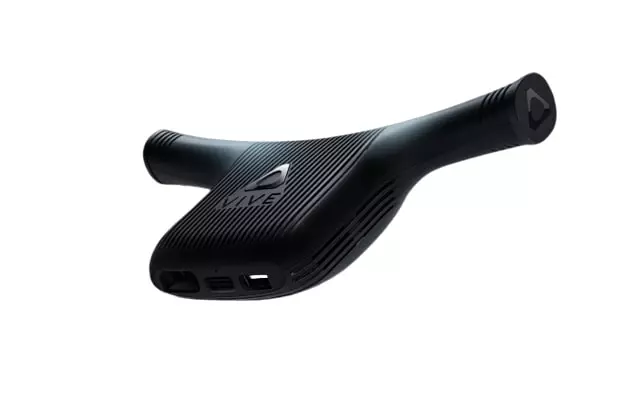 The Final Verdict
Comparing the HTC Vive Pro 2 with other VR headsets on the market makes it the best pick in terms of resolution. Still, to own the full set, you would need to splash around $1400 – quite a salty price tag. However, many suggest that the amped-up price makes up for a more refined experience in using the HTC Vive Pro 2. 
Putting aside the design, the cable chaos, the hours that will take to set it up, and its outdated controllers, the in-game experience that you will have is second to none.

The HTC Vive Pro 2 unboxing is exhilarating – and new! – and if you are into the latest VR enhancements that will fulfill your gaming desires and put you in competitive mode, this little miracle worker will do its job like a natural!