Oculus Quest 2 vs. Valve Index: Which Should You Buy?
Disclaimer: This site may contain links to affiliate websites, which we may receive compensation if you purchase these products 
In the early-mid 1990s, Virtual Reality (VR) made a breakthrough on the market. It was a never-before-seen product that caught the attention of everyone – young and old!
Oculus was one of the first companies that released a VR headset with controllers. Although it is a subsidiary of Facebook, and many might dismiss it because of it, this VR headset was among the first ones – if not the first – to offer something that other companies didn't have – a wireless feature! With this, the Oculus VR headset – especially the Quest – became a highly sought product.
Aside from Oculus, a premium and top-notch brand is Valve Index. Although entering the competition late – their first headset was released in 2019 – the Index swiftly rose on the market's demand scale.
If you are on the fence about one of these products, then you've come to the right place!
To get the real picture of which one of these two VR headsets – Quest 2 vs. Index – is better, we have gathered every important information regarding their features and made a thorough comparison. 
Valve Index  Vs. Oculus Quest 2: Packaging Comparison
Depending on the valve index vs. oculus quest 2 headset packaging i.e. the accessories that come with it, might be different. With that said, every VR headset has unique features that make it stand out among others.
The Index, in this case, is a force to be reckoned with. Because we're talking about a VR headset that needs to be connected to a PC to give you its full potential, the Index is accompanied by the standard attachments – headset, controllers, and headphones.
Moreover, it comes with a few cables and cords used to connect it to your computer and chargers for the controllers. Putting aside all these additions, this VR headset with controllers comes with a mount where you can set your headset when you're done for the day.
On the other hand, the Oculus Quest 2 is a VR headset with controllers that is totally wireless. This means that it not only comes with the basic VR attachments – headset, two touch controllers, charging cable, two AA batteries, an adapter, and a glasses spacer – but it also has extra accessories.
All of this makes the Quest 2 a headset that you can connect to in just a few minutes and start playing right away! You first have to sign up or log in with your Facebook account, and from there, you can start your journey! 

With these, you can upgrade your Oculus VR headset. The most prominent one is the case for this particular VR set. Quest 2 has the best VR case – small enough to take it with you everywhere but with plenty of space to fit the product. However, the true killer feature of this best VR case is the built-in battery!
Oculus Quest 2 vs. Valve Index
| Feature | Oculus Quest 2 | Valve Index |
| --- | --- | --- |
| Wireless | Yes | No (Needs to be connected to a PC) |
| Battery Level Indicator | Yes | No |
| Interpupillary Distance (IPL) Adjustment | Yes | Yes |
| VR Cameras | 4 cameras (100° FOV) | 2 cameras (130° FOV) |
| 360° Head Movement | Yes | Yes |
| Eye-tracking | No | No |
| Compass | Yes | No |
| USB Version | 3.2 | 3.0 |
| DLNA Certified | No | No |
| External Memory Slot | No | No |
| Hands-free Commands | Yes | No |
| Microphones | 1 | 2 |
| Price | $299.00 | $999.00 |
Design: The First Attention Grabber
As we mentioned, you first need to note that there are wireless and VR headsets that require to be connected to a PC or console to work. Both of them have their pros and cons. Nonetheless, in today's fast-changing and technology-oriented society, cordless products are in high demand.
The Oculus VR headset – Quest 2 is a wireless device that gives you the freedom of unbound movements. This feature will help you get immersed in the world of virtual reality, giving you the feeling as if you are inside the game.
On the other hand, the Valve Index headset requires you to plug it into a computer, making it harder for you to move around while playing your favorite game. Consequently, the Index headset doesn't have a battery level indicator, which is understandable considering it is a headset connected to a PC. On the contrary, Quest 2 has this feature because there will come a time when you will need to recharge the headset – and of course, the controllers.
Both products, however, have an adjustable Interpupillary distance (IPL) which adjusts the lenses in the VR headset with your eyes, making the picture you see clear as day, and with that liberating your eyes from too much strain!
Oculus quest 2 vs Valve index VR Camera: Tracking Features to Look Forward To
When talking about the VR cameras in a headset, it is important to check all features regarding the tracking motions and range a set has. 
Starting with the number of cameras, this particular Oculus VR headset has 2 more than the Index, amounting to 4 VR cameras in total. Despite that, this headset has a 100° field of view, whereas the Index – with only 2 cameras – has a slightly bigger field of 130°.
Luckily, both of these gadgets have 360° head movement, enabling the VR cameras to catch the whole scene and stitch the images together, bringing you the real-life experience. Moreover, these let you see every picture in real life, speed, i.e., as you move your head, they can track the pictures with the same speed.
The accelerometer, the gyroscope, and the infrared sensors help in your orientation and detecting movements around you. Coupled with the position tracking setting, you can always know where you are and if there are objects near you. Sounds good if you don't want to keep hitting the same chair over and over!
A good side to these headsets is that they have the gesture control option with which you can control objects in your virtual world. However, both of these lack eye-tracking capabilities. What this means is that the device can't follow your gaze and thus making it a little hard when interacting with the content. 
Nonetheless, there is a feature that Oculus Quest 2 has, and Index doesn't. This is the compass option – ideal for playing games with maps or simply navigating through your device. On the other side, the Index has a laser tracking system that makes 3D pictures seem more lively and an IPS screen – pointing to a more vivid image.
Oculus quest 2 vs Valve index Additional Features
Turning back to something that we previously mentioned, the Quest 2 is a wireless VR that brings additional features with it. Since it doesn't require a PC, the best part is that this Oculus VR headset is compatible with both Android and IOS devices.
Wireless clearly means that it can connect to a wi-fi network, and as with many devices created right now, it comes with a type-C USB. So, if you have an Android device at home – smartphone or tablet – you can rest assured that your VR headset will never run out of power!
While talking about the USB versions, newer versions are obviously better, and Quest 2 always tries to keep up with every trend and change on the market. Thus, this one currently has a 3.2 version, whereas the Index is still using version 3.0.
One of the cons for both of these is the fact that they are not DLNA certified, meaning they are not compatible with other VR headsets. The ones that have this certification can easily transfer data from one to the other, as long as they use the same network. An additional con we have to make it clear is that none of these VR sets come with an external memory slot. 
When turning to the auditory characteristics of these VR sets, both have stereos speakers and integrated audio, but only the Quest 2 gives you hands-free commands. That way you can control your device with your voice which is a faster and more effective alternative. 
Another way to interact with your device's content and not use the wireless-working joysticks is by using the specific remote control or turn your smartphone into a remote control – a feature existing in both VR sets. Be that as it may, the Quest 2 has 1 microphone, opposite the Index, which comes with 2. This would take out of the experience provided by the 3D audio features in this set – which are also present in the Valve Index VR headset.
Oculus Quest 2 Vs. Valve Index: Pricing Difference 
Considering all of these features, here comes the moment when we get into the part that interests everyone the most – price!
Starting with the more expensive one, the Valve Index is currently one of the most expensive VR headsets on the market. Priced at $999, you get the whole package with every feature we mentioned and a bonus top game – Half-Life: Alyx.
And then there is the Oculus Quest 2, which comes with a more reasonable price – $299. Of course, there are more expensive versions, but those come with additional storage memory – 256GB opposite the basic one of 128GB.
Like we mentioned, these are the basic prices for these products and can go even higher with the accessories. If you want to upgrade them with more accessories, you can always visit their website and see what they have to offer!
Quest 2 Vs. Index: Final Verdict
After going through all of these features and settings, there is only one more thing to do – decide!
As with everything else, it always comes down to preferences and how deep your pockets are. The Index is automatically connected to the Steam platform, enabling you endless options of games with just the push of a button. 
On the other hand, Quest 2 is connected to Facebook – considering that in 2014 this company bought Oculus – and that holds heaviness to its capabilities. And yet, this is the exact feature that would make some people stray away from this VR headset.
If you are a pro-VR gamer and want to go to the next level of gaming, then the Index is perfect for you. Of course, this means that you will have to put a bigger dent in your wallet, but in return, you get a powerful VR headset with every feature you need!
On the contrary, if you are a beginner in VR gaming and are looking for something to start your journey with, then the Oculus Quest 2 is the right choice for you! Packed with a long list of benefits, the Quest 2 is affordable and can give you a real experience in a virtual world.
And we have to mention another prime quality trait – the exclusive games!  Games for Quest 2 can be obtained only through the Oculus Store, which means that you can play unique games and only given to those with this VR headset. Pretty special, right?
All of this added to the cordless feature makes this VR headset a must-have!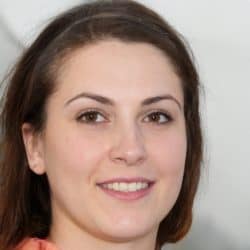 Latest posts by Lara Raven
(see all)