Tactsuit X40 Haptic Vest Review 2023 – Is It Worth To Buy?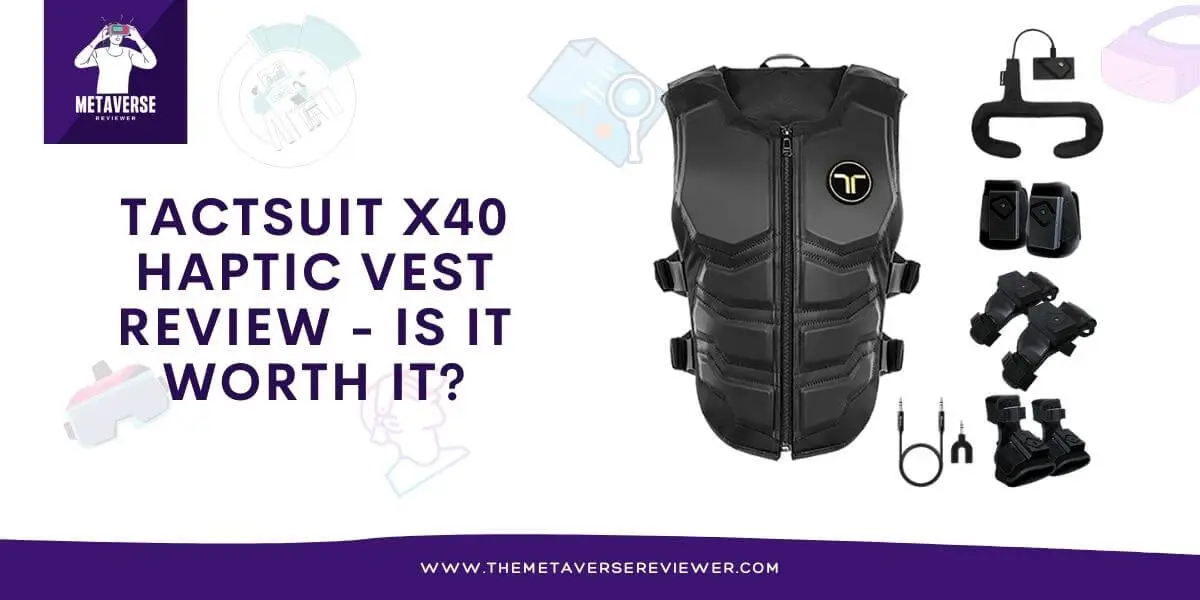 Disclaimer: This site may contain links to affiliate websites, which we may receive compensation if you purchase these products 
The Tactsuit X40 Haptic Vest is a great product that provides a realistic and immersive experience. I would highly recommend it to anyone looking for an enjoyable gaming experience.
| Characteristic | Description |
| --- | --- |
| Compatibility | Works with PC and gaming consoles |
| Number of Haptic Zones | 40 individual haptic feedback zones |
| Material | Soft and breathable fabric |
| Connectivity | Wired connection via USB |
| Input | Supports standard gamepad inputs |
| Compatibility | Compatible with popular VR platforms and games |
| Customization | Adjustable haptic intensity and effects |
| Software | Companion software for configuring haptic feedback |
| Power Source | Powered via USB connection |
| Weight | Approximately 1.5 kilograms |
Virtual reality technology is a fast pacing industry allowing players an immersive perspective of the game action. A diverse selection of VR gaming accessories and devices are available today, allowing gamers a first-person experience of the game environment.
VR gaming widgets include hand controllers, headsets, sensor-equipped gloves, and others, that allow the participant to both experience and influence the course of the game. 
One such widget is bHaptics' Tactsuit x40, a wireless haptic vest that offers the utmost gaming experience. This South Korean company managed to produce a vest that has pushed the boundaries in the VR gaming world. 
They intended to offer a new and exciting way to experience virtual reality gaming through auditory, haptic, and visual responses. Read through this Tactsuit x40 review to find out how this VR vest can transform your gaming experience.
Tactsuit x40 At a Glance
The Tactsuit x40 is a wireless haptic vest that enables the player physical contact between their skin and the virtual world. Experiencing the proper haptic response allows for the player's increased emotions. To better understand what the Tactsuit x40 has to offer, it's good to look at the features that make it unique.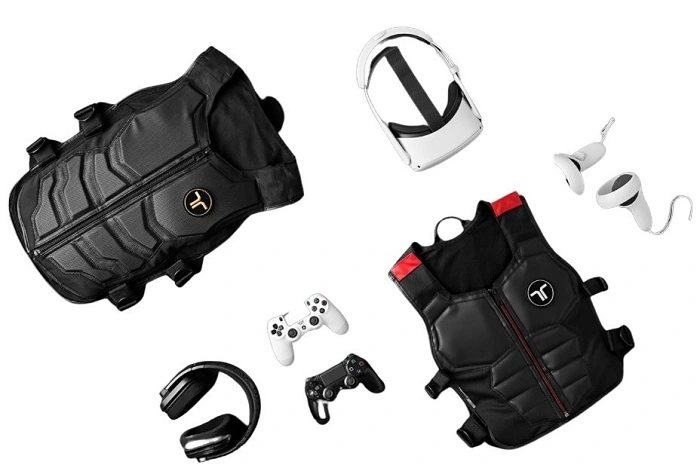 1. Length
Equipped with adjustable shoulder straps, the player can use them to adjust the length to your preference. Through the use of the snap buttons, the length varies from 22.5 inches when closed to 24 inches when opened. This is a rather useful option for different body shapes.
2. Size & Weight
The vest is made as a one-size-fits-all. bHaptics have found a simple way to allow players of different sizes to be able to use the vest instead of bothering with trying to find the right size for them. The size can be adjusted from 25 to 50 inches, so it generally fits most body types. 
Many VR vests are heavy and rather uncomfortable. However, that's not the case with this one. Weighing only 3.7lbs, the vest is rather comfortable and light, allowing the body to move naturally and breathe. 
The overall design and quality are rather satisfactory. The manufacturer has thought of a detachable and washable mesh liner to keep the vest clean for the next gaming session, making it easy to maintain. It is a very comfortable vest to wear and doesn't produce the heat that many other vests do. It has openings on the sides that allow the body to breathe.
3. Connectivity
There is a possibility for dual connectivity to almost all devices via a 3.5mm audio cable or through Bluetooth 4.0 (BLE). It's worth noting that the wired connections support only stereo haptics. 
If players want the utmost experience without wires getting in their way, then bHaptics offers lag-free wireless freedom. Simply use the wireless haptics by connecting through the Bluetooth connection. It's worth mentioning that the vest pairs with Bluetooth flawlessly.
4. Battery & Charging
The vest comes with a 3.63V Li-ion rechargeable battery, with 9800mAh and 35.574Wh. To charge it, the user will need a USB Type C and it will take 5 hrs w/5V 2A (max) to recharge. The battery life is around 18 hours, which is quite good, so you don't have to keep checking how much of the battery you have left.
5. Haptics
Equipped with 40 ERM motors, it has 20 haptic feedback points in front and 20 in the back. The gadget offers cross-platform support and is VR-ready with embedded haptics. With over 50 supported games, Tactsuit x40 has over 300 haptic patterns and an audio-based haptics mode. 
Tactsuit in Action
When using VR accessories, they must be comfortable and easy to use. If you have to go through several steps to put a vest on, you'll probably give up halfway. Tactsuit x40 has proven to be one of the easiest devices to put on and use. It's an accessory that you can use all the time and really like. 
It's rather quick to set up. For the oculus quest, all that needs to be done is simply go into the settings of the game, connect to the vest, and voila! For PC VR, the user needs to install the USB Bluetooth adapter, download the bHaptics software and enjoy playing their favorite games. 
What does it feel like when in a game? It gives off a vibrational type of sensation. The user can't expect to feel a real gunshot sensation, but it is quite close to it. The vibrational sensation varies from a light tingle to a heavy rumble depending on the action. The experience is different from one game to the next, but overall it offers a great immersive experience.
So let's say you are attacked by a sword, you will feel that sword slice in the direction that you were hit. Or when you fire a gun, you will be able to feel the recoil. Players have reported that some of the coolest moments they've experienced are when they are being healed, scanned, or picking up items in the game. The vest is said to provide an almost real vibe.
Tactsuit x40 has support for PC VR and oculus quest titles. There are also additional mods that you can download and install for other titles, provided by the bHaptics software. There are also video tutorials on how to do it and they are rather easy to install. 
If you are a VR gamer and have used this vest, you probably recognize the moment of feeling things on your body. The difference between being in VR and just watching hands reaching out for you compared to actually feeling the touching and grabbing is unbelievable.
Extra Features
When talking about compatibility, Tactsuit x40 can be used with a wide range of platforms. Connect the vest to VR, PC, cellphone, or console by using the 3.5mm audio cable. There is also an option to split the audio in two different directions for the utmost experience.
If you wish to feel the base while playing your favorite music on the computer, simply send it to the vest to produce vibrational patterns. You can both feel and listen to the music at the same time.
Is Tactsuit x40 Worth It? 
The Tactsuit by itself provides a great VR experience. VR gamers have said that once they start using it, they always want more. What more is there? All those other accessories complement the vest and give that additional sensation. 
You can complete the experience with Tactosy for arms, hands, and feet. The arm Tactosy offers 6 feedback points for each arm, while the hands and feet Tactosy offer 3 feedback points for each hand and foot. 
The Tactsuit x40 comes with a price tag of $499, which is mostly for those with deeper pockets. The price may be high, but the vest will provide you with an immersive experience. If you wish to purchase additional accessories like the Tactosy for arms, hands, and feet, you can get them for the price of $249 each. 
Being that it is a pricey vest, it's an easy recommendation if money is not an issue. It seems like all odds are rooting for this vest. Easy to set up and put on, light and suitable for all body shapes, this vest takes VR to a whole new dimension.
For those with a more tight budget, you might consider how often you'll use the vest. Check the supported game list to see how many of them you play actively. If the number is high, then maybe you should tighten the belt and consider buying the vest. 
Playing with the vest is cooler, is more immersive and has more feedback, but if the budget doesn't allow it then no worries. You can still enjoy the game you are playing even without the vest.
Tactsuit X40 Haptic Vest
Pros and Cons
| Pros | Cons |
| --- | --- |
| Immersive haptic feedback | Expensive price point |
| Enhances virtual reality experiences | Requires compatible games and applications |
| Adjustable and comfortable fit | Requires additional setup and calibration |
| Provides tactile sensations for various body parts | May not be suitable for all genres of games |
| Wireless connectivity | May not be fully compatible with all VR headsets |
| Long battery life | Can be bulky and restrictive during gameplay |
| Compatible with multiple platforms | Requires frequent charging |
| Easy to use control and customization options | Limited availability and distribution |
The Verdict 
It may not be love at first sight with the Tactsuit x40, but with regular use, you'll learn to appreciate it. You may not be blown away in the beginning, but once you stop using it you'll realize that you'll be missing it. Hardcore gamers, music and movie enthusiasts will most surely enjoy the immersive experience of a lifetime that the vest provides.
Once you have experienced the VR power that Tactsuit brings, you'll also realize that you are missing the action in the other parts of your body.
On the unfavorable side, there are minor issues that have been reported that can be easily fixed. When using the vest with open shoulder straps, users have noticed that the metal snaps clank during the game. The same issue comes up with the zipper that could be coated in rubber in order not to make a noise. 
There is also the issue of the slow distribution of the vest. It is rather limited as the manufacturer is located in South Korea, so it takes a longer time to reach its customers.
To conclude, the Tactsuit x40 is a product with great performance and quality, easy to set up, and good battery life. Using the vest emphasizes the action in the game and offers an intensive experience. As for cons we can list the price tag as being high and the slow distribution.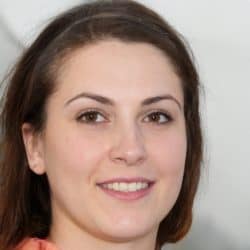 Latest posts by Lara Raven
(see all)