Read Review


Buy From Amazon

Facebook
Twitter
Reddit
Telegram
Disclaimer: This site may contain links to affiliate websites, which we may receive compensation if you purchase these products
Any VR buff knows that a quality-made headset goes a long way. But finding a solid VR headset on a budget hits the spot even better!
But how do you know which VR headset is the best? How do you choose the VR headset for Beat Saber without browsing through endless e-stores? By reading our review, of course.
Stick around as we introduce five of the best VR headsets for Beat Saber – it's the ultimate showdown of specs, prices, and more. Learn how to slash the rhythms in Beat Saber like a pro and keep up with the beat!
The 5 Best VR Headsets for Beat Saber at a Glance
Before we dive into each separately, let's shortlist the five best VR headsets for the ultimate Beat Saber experience:
Product
Specs
Price
Best For
Playstation VR

360-degree vision
3D audio and integrated mic

$221+ on Amazon
Budget-friendly
Oculus Quest 2

Portable with its own battery
Superior motion tracking

$340+ on Amazon
Best value-money ratio
HTC Vive Pro

HD AMOLED screens
Adjustable cushioned head strap

$999+ on Amazon
Full-body tracking
Oculus Rift S

Insight tracking
PC-powered

$499+ on Amazon
Competitive option
Valve Index

120Hz display
Requires base stations

$1,189+ on Amazon
High-End
An Outline of the Top 5 VR Headsets for Beat Saber
While we did go over the most fundamental features and the product prices, we still want to go more into detail regarding each VR we picked out:
1. Playstation VR
Sony's Playstation VR hit the market recently, gathering a lot of attention primarily because of its affordable price.
The Playstation VR headset is designed to deliver almost flawless audio and video features that will augment your gaming experience without breaking the bank.
Due to the headset's ergonomic design, you will feel comfortable enough to wear it as long as you like, without feeling as if something is weighing you down. On the plus side, both the headset and the controllers are easy to navigate, so there won't be anything messing up your gaming session.
The tech specialists at Sony designed this VR headset with precise and state-of-the-art motion sensors that detect the tiniest movements. However, while the sensors are high-quality, some users report subpar motion tracking due to the single-camera tracking system.
Pros:
Sits perfectly on the head
Affordable
Battery can last up to ten hours
Cons:
An introductory device, not the best for VR buffs
PS4 minimum requirement
Unplugging the processor shuts down the device
Conclusion
If you're after life-like gaming without sacrificing comfort for efficiency, then Sony's Playstation VR headset is the choice for you. And if you're just dipping your toes into VR – this headset is the ultimate beginner-friendly device thanks to its straightforward design.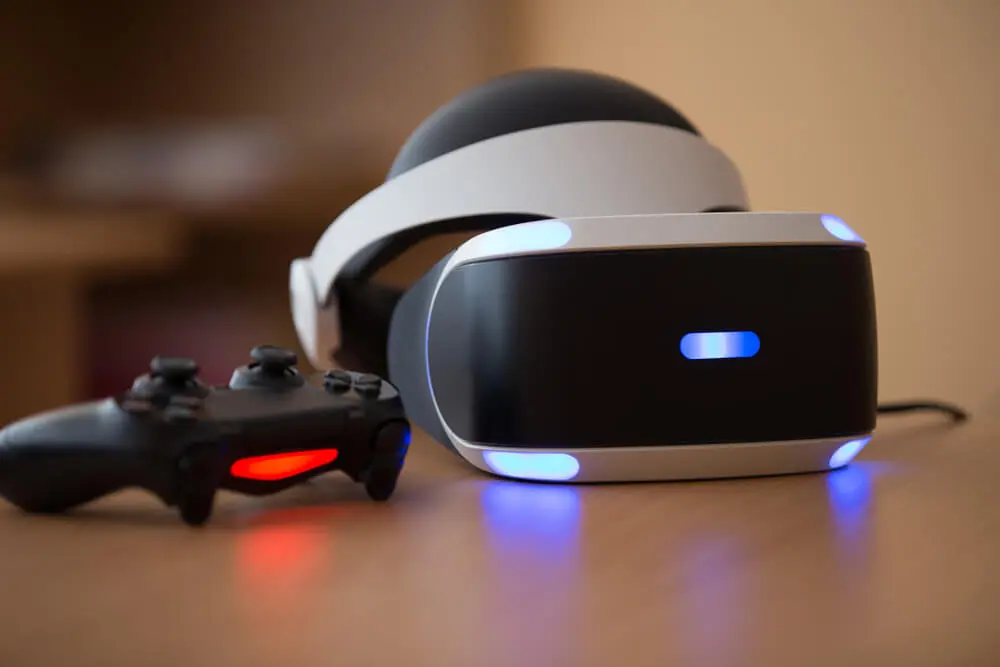 Check Oculus 2 Price on amazon

2. Oculus Quest 2
Designed with superb graphics, ergonomic comfort, and lightweight in mind, the Oculus Quest 2 truly is a unique piece of VR gear. Thanks to the picture-perfect visuals, you'll feel as if you're one with the virtual world unfolding before your eyes.
The two motion sensors integrated into the headset make for a smooth gaming experience, detecting even the slightest movement during gameplay. Thanks to its hi-def display, players can feel part of the game itself, while the nifty LED power button on the right and the USB-C port on the left make the headset an easy-to-control gear.
Thanks to its three-point strap, one can put on the VR headset effortlessly, and gameplay can commence. If you need to adjust the lens, you can do it quickly, too – just pull out the eyemask, fine-tune it to your liking, and put it back in.
You can easily connect the headset to the PC by using the cable included in the pack.
Pros:
Superb picture quality
Lightweight
User-friendly controls
Cons:
Framerates could be better
2-3 hours of battery life max
Extra costs for straps and link cables
Conclusion
If you're looking to slay the scores at Beat Saber without splurging thousands of dollars and still get a well-rounded VR experience, the Oculus Quest 2 is the perfect fit. Its feathery weight and in-depth control features deliver top-notch experience and comfort.
3. HTC Vive Pro
HTC surprised VR buffs with its eye-catching, navy-blue exterior of the VR headset packed with multiple cool features and an integrated mic for the ultimate audio enjoyment.
HTC's Vive Pro is a stunning VR headset with a multitude of functions and features that dedicated Beat Saber gamers appreciate, like the one-of-a-kind FeetSaber mode. Yes, HTC went the extra mile and designed a whole mode dedicated to Beat Saber, so you can use your feet to boost your score.
Due to its OLED display, Vive Pro delivers a more color-rich and vibrant screen where the blacks are blacks, and colors pop up (compared to LCD screens). The integrated headphones of the Vive Pro make the whole Beat Saber gaming experience more enjoyable, enhancing the audio features to the fullest.
Besides being a perfect fit, the Vive Pro is also comfy, so you can dance the night (and day) away without worrying your head will hurt.
Pros:
Clear images
Comfortable
Integrated headphones
Cons:
Costly
Accessories cost extra
Requires calibration
Conclusion
If you don't need to stick to a budget, investing your money in the HTC Vive Pro VR headset will be worth it. Besides offering the sharpest images and superb audio features, the Vive Pro is also the only gear on our list that comes with its own Beat Saber mode.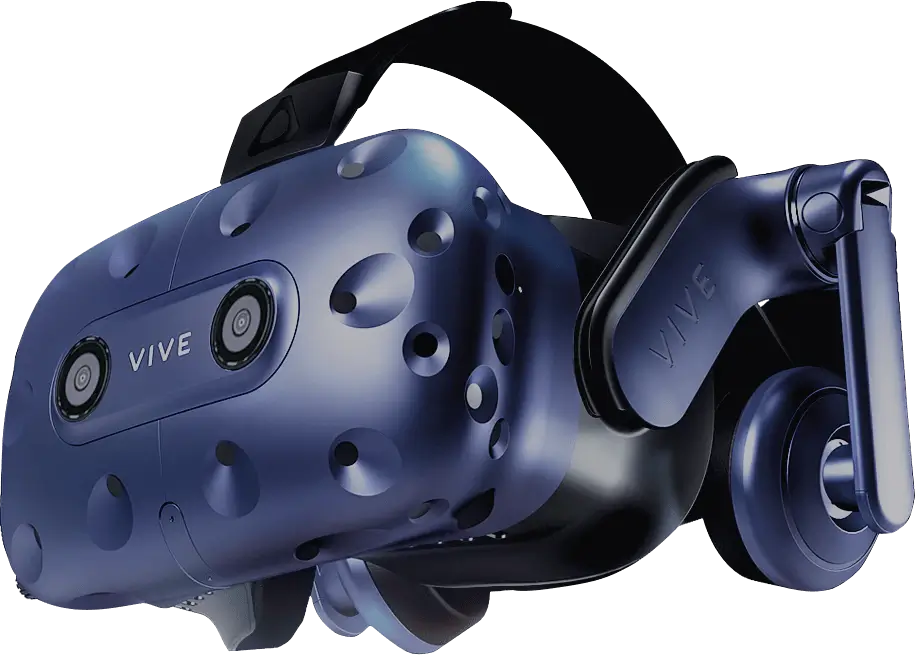 Check Valve Index Price on Amazon

4. Oculus Rift S
Two features that describe the Oculus Rift S VR headset are aesthetics and power.
Namely, the powerful processor of the Rift S makes for smooth, uninterrupted gameplay with zero lagging.
The two front-mounted cameras on the headset are excellent motion detectors that pick up your every move. Two extra cameras at the bottom sides of the headset deliver an immersive gaming experience.
Due to its super comfy design, the headset is lightweight and sits nicely on the head so that you can enjoy Beat Saber for hours. The ultra HD display lets you feel part of the gameplay itself.
The ease of use of the Rift S makes it a perfect choice for inexperienced VR enthusiasts – all you need to do is plug in the cable, and the fun begins! There are no extra headphones or software updates – the headset comes with built-in headphones and a bunch of software options to keep it up to date.
Pros:
Durable design
Comfortable
Ease-to-use controllers
Cons:
Too many wires
No HDMI port
Prone to sound leaks
Conclusion
All in all, the Oculus Rift S VR headset is a neat option for gamers looking for an all-around experience without spending a fortune. It's a perfect choice for Beat Saber players looking to engage in a fun-packed, multiplayer experience.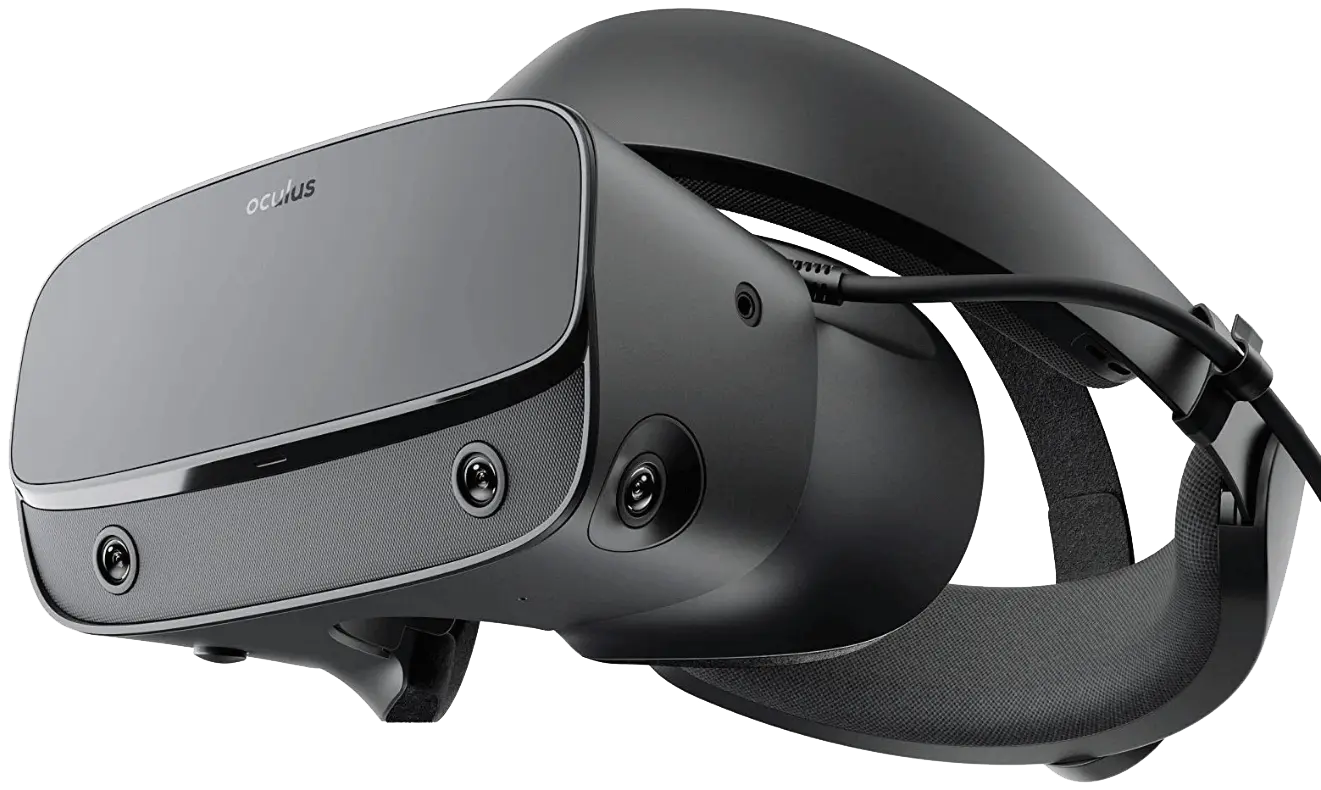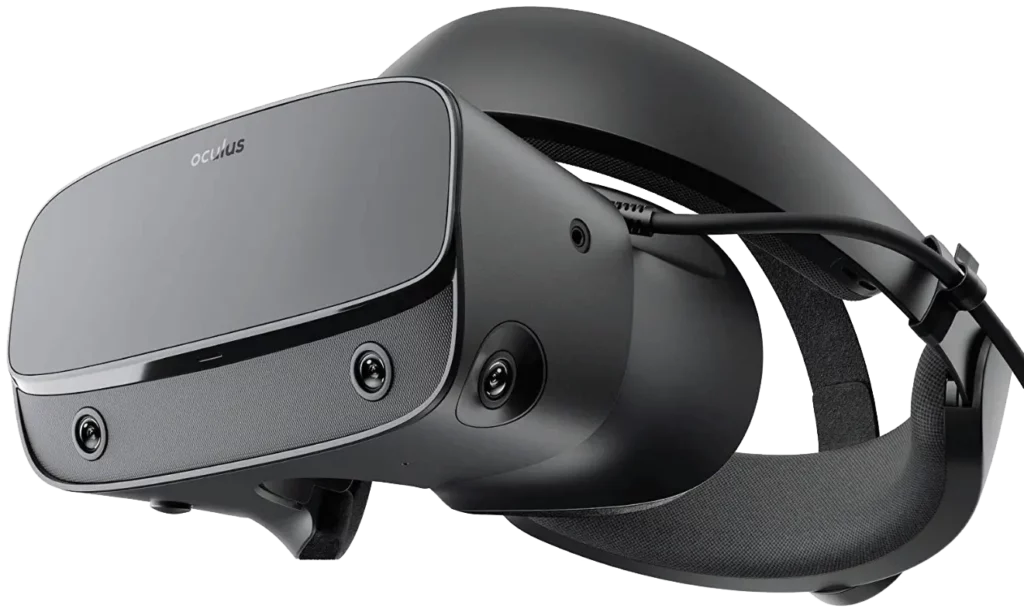 Check HTC Vive Pro Price on Amazon

5. Valve Index
If you aren't concerned with the price of a headset and want to experience Beat Saber in all its glory, the Valve Index VR headset should be your number one choice. It is the costliest option on our list, but it lives up to the expectations.
The Valve Index has the best visuals, framerates, and tracking features. Due to the 1440×1600/eye LCD, you'll see colors in their purest form. Thanks to the refresh rate of 120Hz, there is no lagging whatsoever.
The large field of view (FOV) is one of the headset's major perks – it allows gamers to feel part of the virtual world without breaking a sweat. The intuitive knuckle controllers enable gamers to move around without fearing the sensors will fail to detect any motion.
One of the downsides of the Valve Index VR headset is its weight – for rather small physiques, the headgear might feel a bit heavy.
Pros:
Super smooth framerate
Stunning tracking
Room-scale VR set
Cons:
Pricy
Too many wires
Not for inexperienced gamers
Conclusion
For actual Beat Saber gameplay, this VR headset ranks number 1. Valve Index is the go-to choice for lag-free, crystal-clear imaging of virtual gameplay for those with heftier pockets.
What to Consider When Looking for a VR Headset for Beat Saber
Before you put your money on the table for a well-rounded VR headset to use for Beat Saber, remember to keep an eye out for:
Comfort: If a headset is packed with super cool features but isn't comfortable to wear, it's not a good investment. You'll need a headgear that fits nicely and won't burden you – you'll be playing Beat Saber for hours, not minutes. Always look for a comfortable VR headset – your head and posture will appreciate it.
Motion tracking: A Beat Saber-compatible VR headset must have a powerful yet sensitive motion tracking system to detect every little movement. A solid tracking system will take notice of each rotational and translational gesture in Beat Saber.
Audio Features: A well-rounded VR headset will have a top-notch audio system so that when you dance your way to number 1 on Beat Saber, you should be able to hear every note and rhythm section. So, ensure you get a headset with built-in headphones – it'll save you a lot of hassle.
Table of Contents
Editor's choice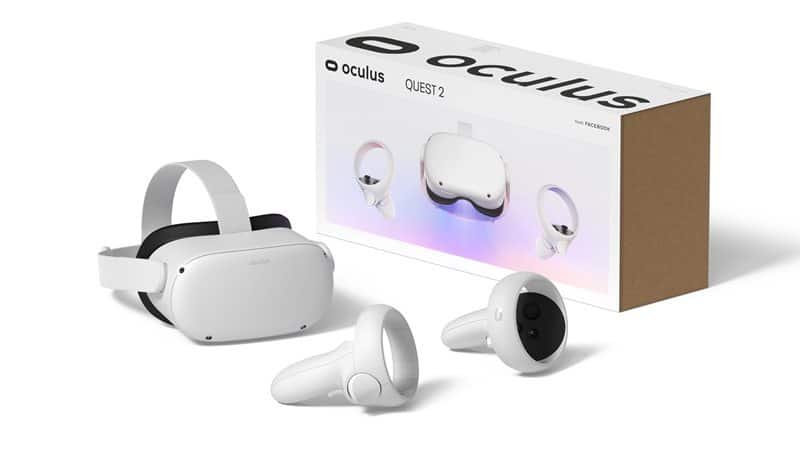 Check Price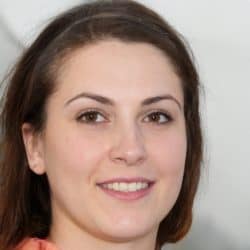 Latest posts by Lara Raven
(see all)