Best VR Headset For Kids – Ultimate Guide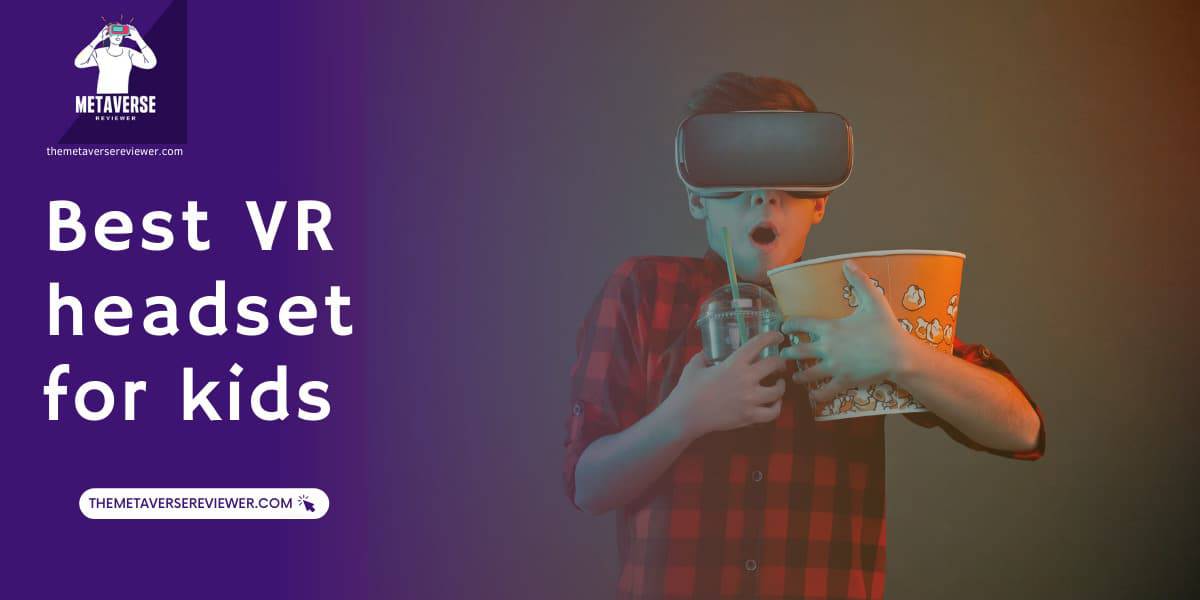 Disclaimer: This site may contain links to affiliate websites, which we may receive compensation if you purchase these products 
Virtual reality is the latest craze gaining more and more fans among adults and children. Today's generation of kids is eager to learn more about technology, experiment, and embark on new and unknown adventures.
While many parents may say that children are better off without technology, it's a no-brainer that we cannot entirely limit their curiosity about the latest breakthrough discoveries.
However, we can protect them and find the best way that they can relish it.
Deciding on the best VR headset for kids may be overwhelming due to the choice offered on the market.
However, if you focus primarily on your child's needs and wants, you'll quickly decide on a product.
Plus, we're always here to provide a helping hand. Today, we'll be discussing some top-drawer VR headsets for kids, and you're coming along!
Choosing the Right VR Headset for Kids
VR headsets can bring a completely new experience when watching a movie, playing a game, or even studying.
All you need to do is download an app, and you are on your way to giving your child the adventure of a lifetime!
So, what is the safest VR for kids?
Before deciding to purchase a specific device, make sure that you have considered all aspects of the headset to denote it as the one for your kid.
Here we refer to its purpose, convenience, size, and weight.
1. Purpose
The first thing to look into is the device you wish to pair with the headset. Do you need one for a smartphone, iPhone, a gaming PC, a video game, VRChat, or an onboard computer?
Sure, you can find solid VR headset choices for all devices, but the price range will vary widely.
Sometimes it's better to start with a VR headset for a smartphone as one of the most affordable options and wait to eventually invest in something more powerful and pricier.
2. Ease of Use
VR headsets should provide an enjoyable gameplay experience of decent quality. Therefore, look for a convenient VR headset with top-tier audio and visual elements.
Even better if the brand offers an app for that particular headset! And considering you'll be purchasing a vr headset for kids, you need to be sure that it will be a breeze for them to use.
3. Size
When talking about VR devices for kids, we abide by one rule— the smaller, the better!
For an optimal gameplay, ensure the headset fits the kid's head perfectly to prevent sunlight rays from protruding.
If purchasing one for yourself, you may look for larger devices and generally more versatile options.
However, children wouldn't care if you bought them a budget headset that fits them while offering a reasonable VR experience.
4. Weight
Weight is probably one of the essential features to consider when buying a VR headset.
They are known to be on the heavier side, so keep that in mind when purchasing one for a child.
Instead, go for lighter headsets with not as many features.
While they may take away from a portion of the experience, they present an excellent starting point for your little ones to dip their toes into VR.
The Best VR Headset for Kids
To help you decide on the safest VR headset for your kid, let's look at some of the best VR headsets currently available:
1. Merge VR Headset
This soft and flexible headset is made of a durable foam—both lightweight and comfortable. The soft material makes this product it an ideal choice for kids. 
The Merge VR Headset is compatible with iOS and Android smartphones, and your children can use it in the classroom and at home. 
It is a headset that is easy to maintain, has an adjustable lens, includes a head strap that provides support, and offers an augmented reality experience through the featured cameras.
Pros
Adjustable lens for personalized viewing comfort
User-friendly top buttons for seamless navigation
Easy-to-clean design for convenient maintenance
Suitable for tweens and older kids
Includes a supportive head strap for enhanced comfort
Compatibility with educational apps like Google Expeditions, National Geographic, NASA, and more
Integrated camera access for augmented reality experiences
Cons
May not be suitable for individuals wearing glasses
Compatibility limitations with certain phone sizes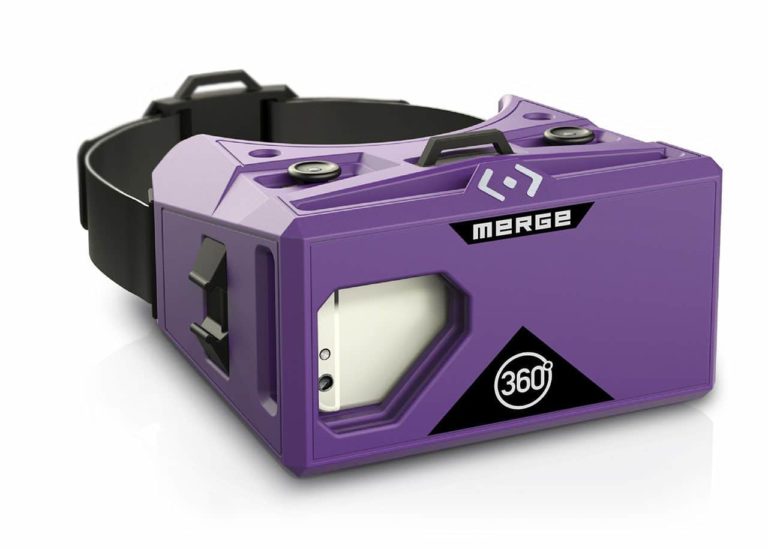 2. Google Cardboard
If you have younger children, the Google Cardboard has proven to be the most user-friendly option for them. It is lightweight, and you'll receive a handful of features at a bargain. 
Google Cardboard is compatible with all smartphones and is a piece of cake to set up and use. However, keep in mind you cannot pair it with a desktop.
Pros
Affordable and accessible
Works with a wide range of smartphones
Supports a variety of VR apps
Lightweight and portable
Cons
Basic features compared to premium VR headsets
Limited durability due to cardboard construction
3. Oivo VR Headset For Nintendo Switch
The creators of the Oivo headset specifically designed the device for the Nintendo Switch gaming console.
It is lightweight, moisture-proof, and durable, thanks to the incorporation of Oxford and Eva materials. The included straps help you adjust the size to fit the child's head perfectly. 
The headset has large HD lenses, but the downside is that you cannot adjust them. However, you can still use them with prescription glasses, and you can also enjoy them during video games using joy-cons.
Pros
Specifically designed for Nintendo Switch
Comfortable head strap design
Adjustable pupil distance and object distance
Good ventilation to prevent fogging
Cons
Limited to Nintendo Switch compatibility
May not offer the same level of graphics as dedicated VR systems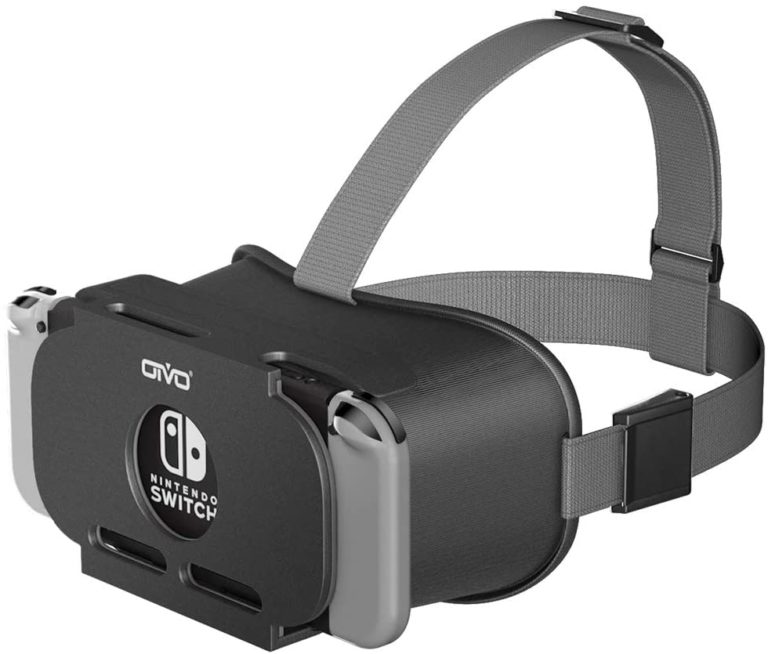 4. Heromask VR Headset 
This VR headset will be most interesting for children between the ages of five and 12 to help them improve their mathematical knowledge.
This award-winning headset works with almost all smartphones and has an option for interpapillary adjustment.
The headset combines virtual reality and education games in math. Your child can learn to add, subtract, multiply, divide, and do other mathematical functions.
Pros
Educational content included
Adjustable head strap and lenses
Compatible with various smartphones
Comfortable and immersive experience for children
Cons
Limited compatibility with high-end VR apps
Not as feature-rich as some premium VR headsets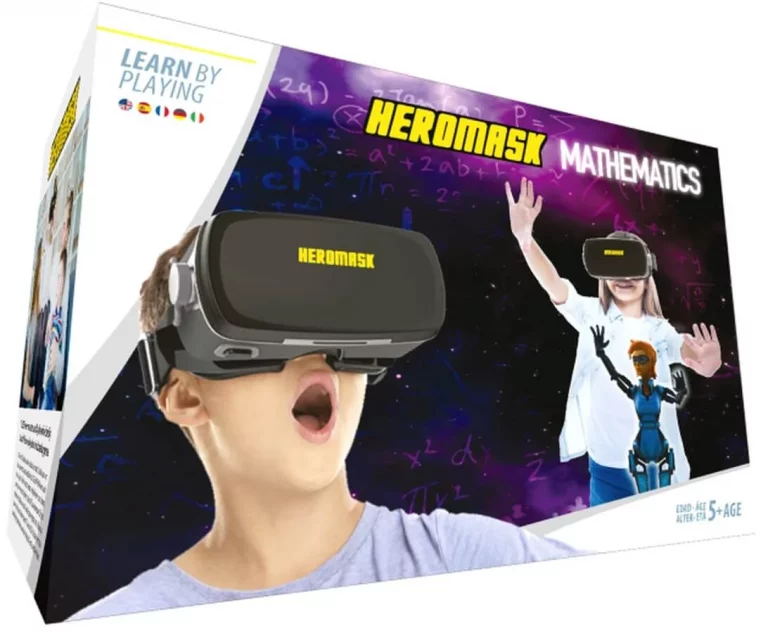 5. Atlasonix 3D VR Headset
Compatible with iOS and Android operating systems, this headset opens the world of gaming and video watching, taking them to a whole new level.
It has a 4k screen resolution, HD support, 1080p, and a 360-degree view field. Offering more than 300 games, it features an extra-large lens and the possibility for focal distance adjustment. 
The only downside to this VR headset is its suitability for mobile devices with screen sizes between four and 6.2 inches.
Pros
Wide field of view
Adjustable focal and pupil distance
Compatible with various smartphones
Comfortable design for extended use
Cons
Some users may experience light leakage
Limited interactive features compared to high-end VR systems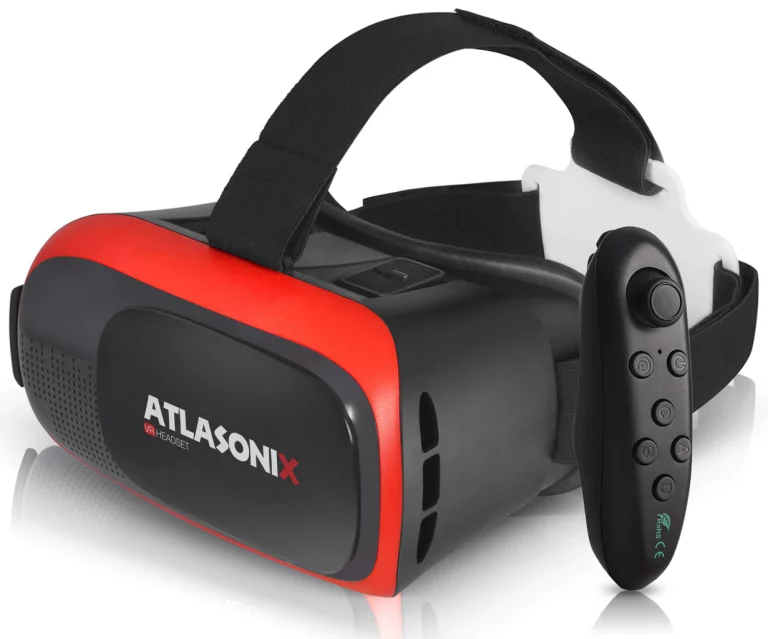 6. Oculus Rift S
This standalone, self-powered VR headset is considered one of the best devices on the market for PC-based VR apps and games.
It features adjustable straps for better support and delivers 1280×1440 resolution per eye. 
The headset includes two controllers tracked by the front sensors for an optimized VR interaction.
Although it is slightly on the heavier side for smaller kids, it's one of the best VR headset for kids on the market for PC gaming that will provide kids with an elevating gaming experience. 
Pros
High-quality graphics and tracking
Extensive library of VR games
Comfortable and adjustable head strap
Inside-out tracking for ease of use
Cons
Requires a compatible PC for operation
Relatively higher price point compared to standalone headsets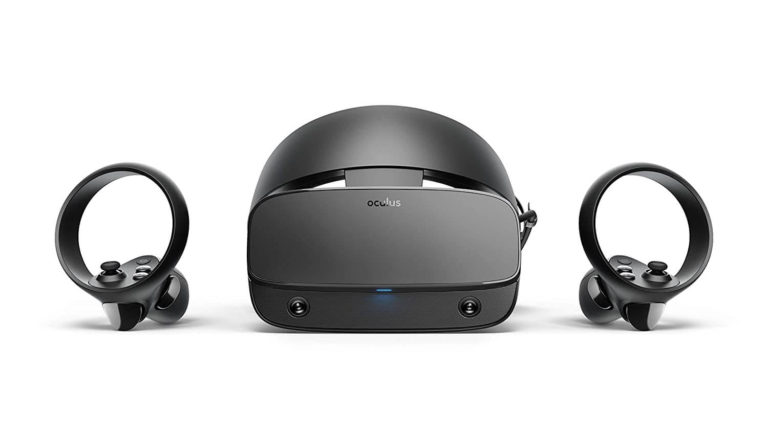 7. B-Next VR Headset
B-Next is a budget-friendly VR headset intended for smartphones that accommodates four to 6.3 inches screens.
Given that it's a less pricey option, the quality and design reflect simplicity. However, this in no way affects the overall gaming quality.
This ideal VR headset for kids while preventing light leakage from disrupting the virtual reality gaming experience.
It also includes solid straps for better support. B-Next is intended for essential VR apps and games because controllers do not come with the device. 
Pros
Affordable option for entry-level VR
Comfortable design with adjustable straps
Wide compatibility with smartphones
Easy to set up and use
Cons
Limited features compared to premium VR headsets
May not provide the same level of immersion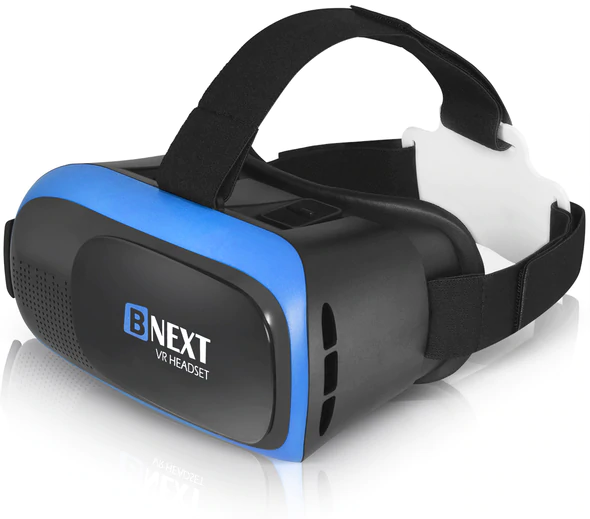 8. VR Wear VR Headset
These VR headsets offer one of the best gaming experiences for your kid.
VR Wear is a smartphone-compatible device that fits screens ranging between five and 6.5 inches and features a semi-transparent camera lid, elastic head straps for better support, and a leather face cushion. 
The included double lens offers a maximum degree field of view and adjustment for each eye in four directions for optimal focus. The set also includes stickers for your little ones to use.
Pros
Lightweight and portable
Adjustable lenses and head strap
Compatible with a variety of smartphones
Affordable entry-level option
Cons
Basic features compared to higher-end VR systems
Limited compatibility with advanced VR applications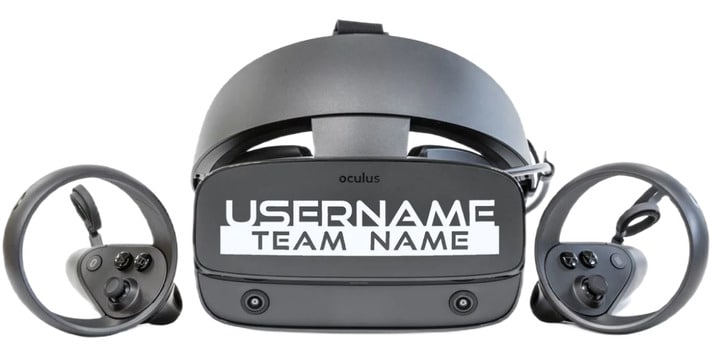 9. Samsung Gear VR With Controller
Samsung Gear is a VR headset developed due to a partnership between Samsung and Oculus.
It is the perfect match for youngsters as it boasts a simple yet modern design compatible with micro-USB-based and Type-C devices. 
This vr headset for kids is lightweight and suitable for smartphones with various screen sizes.
Connect the VR headset with your Samsung smartphone via the Gear VR system and enjoy an engaging virtual reality experience. 
Pros
Controller for enhanced interaction
Extensive content library
Comfortable design for extended use
Compatible with select Samsung smartphones
Cons
Limited smartphone compatibility
Discontinued by Samsung, reducing software support over time
Is VR Good for Kids?
If you're contemplating whether VR is suitable for kids, you are not alone. You can find many reasons why your child should or shouldn't be exposed to virtual reality. 
Still, think of it this way: how is VR less safe than a toy or a game with an age restriction or a choking-hazard warning? 
Every game or toy used under the guidance and supervision of an adult can open the doors to new learning experiences.
And VR is no exception! It offers kids a portal to a world where textbook-style learning is nothing but history. The just-for-fun games are simply a bonus!
1. VR and Education
If your kid isn't particularly keen on learning certain subjects, you've probably exhausted every option to get them engaged and interested by now.
Well, VR can help because it can act as a smart classroom!
What you can do is use a VR set to bring the subject closer to your child.
Let them walk among the Egyptian pyramids or visit space and learn more about the planets whose order they fail to memorize.
After all, children are visual learners and will easily soak up pieces of knowledge like a sponge!
All you need to do is supply them the right tools—including an appropriate VR headset. 
You can even make virtual reality a collective experience and embark on a learning adventure as a family.
If done right, VR can offer many benefits and help your child's imagination grow. 
2. VR and Children's Health and Safety
There is a deep concern among parents about the consequences of VR on their kids' health.
Technology has raised many red flags about health and mental issues among children, but there is little proof that it is genuinely harmful. 
VR can be beneficial and fun under parental supervision when practiced in a controlled and safe environment.
Apart from offering a learning experience, VR can help autistic children verbalize their feelings or act as an antidepressant for some users. 
VR headsets are no different than when your child spends time on smartphones or in front of the TV.
There are even cases when a VR headset has helped detect a lazy eye. If you are worried about eye damage, simply limit the use of gadgets to an hour or two.
As long as you're taking such precautions, there's no reason for panic.
3. Can 7-Year-Olds Play VR?: General Age Limitations
VR headset manufacturers can't agree on a universal safe age for children to use these gadgets, hence the difference in recommended age between them.
Many parents of younger children wonder if seven-year-olds can play VR, which is the lowest VR gaming age limitation.
Still, every manufacturer sets an age limit depending on their hardware. 
HTC warns against using VR headsets by children but has set no age limitation for their gadgets.
A 12-year age limitation is set for Sony's PlayStation VR, and Samsung's Gear VR is targeted towards 13-year-olds and above. 
If you are uncertain whether to let your child in on a VR gaming experience, all you need to do is follow the age recommendation provided by the manufacturer.
After all, they do know their product best and have a reason for setting that specific age limit. 
Frequently Asked Questions:
It makes sense that the age limit for using the Oculus VR headset is set at 13 because it connects with a Facebook account.
To open a Facebook account, one needs to be 13 or over, so the only logical thing to do is to set the same age limit for the headset as it is on the social media platform. 
The manufacturer of Oculus states that the company decided to set the age limit at 13 and work on evolving the technology.
That will give the company time to research and learn more about the health and safety issues and work their way towards making it usable for younger children.
The Oculus Quest 2 is designed and intended for users 13 and over.
The main reason is the FaceBook Account requirements that don't allow children under 13 to have an account. 
However, this is not the only reason. Many argue that children shouldn't be allowed to use the Oculus Quest 2 because online gaming and interaction expose your child content you cannot control. 
If you are a parent on-board with your 11-year-old using the Oculus Quest 2, you can always grant them access via your Facebook account. However, please ensure that this is done under your supervision.
Oculus Quest 2 is the VR that will get you to another dimension within seconds. 
The successor of Oculus Quest, Oculus Quest 2 was first revealed to the public in September 2020.  Today, a year later, Facebook's second-generation VR falls among the most sought-after VR headsets.