Best Headset to Buy: HTC Vive VR vs Pico VR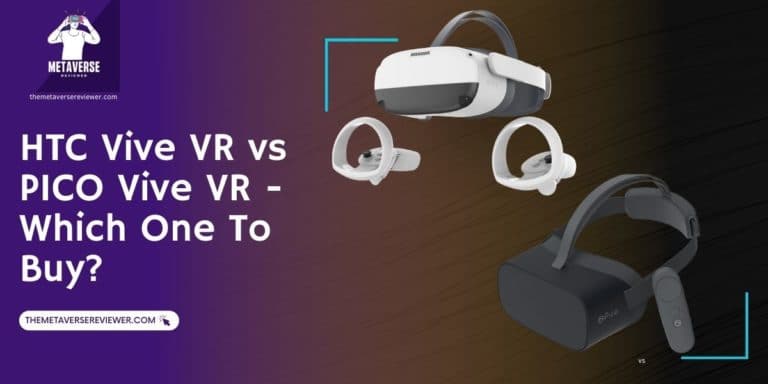 Disclaimer: This site may contain links to affiliate websites, which we may receive compensation if you purchase these products 
Throughout the 2010s, the Virtual Reality market has been drastically expanding. As of late and following various quarantine measures, both investor and consumer interest in VR has reached an all-time high.
Both the HTC Vive VR headset and Pico VR headsets have been around for a while, first coming onto the VR scene in 2016 and 2017, respectively. Today they count among the most well-known and in-demand head-mounted displays (HMDs) on the market.
VR is a massive umbrella featuring a variety of different applications. As a result, these two companies – the HTC Vive VR and the Pico VR headsets – took a very different approach when creating their own VR technologies.
Today, both giants strive to meet a voluminous number of consumer demands and tick the boxes of every niche there is. As both the HTC Vive VR and the Pico VR serve as the pillars of what is an entire line of subproducts and innovations, there is an abundant selection at hand to consider. 
For a closer look, read on as we discuss the fortes and flaws of both the HTC Vive VR and the Pico VR, so you can make a more informed decision on which of the two might work for you the best. 
The HTC Vive VR Headset Spectre
Although the HTC Vive VR headset has been discontinued as a single-handed product, it remains not only a popular brand among consumers but hugely impactful on VR as we know it today, too. As for what its current repertoire of products offers, here is the best of HTC's expanding collection of VR headsets.
HTC Vive VR vs. Pico VR
| Feature | HTC Vive VR | Pico VR |
| --- | --- | --- |
| Resolution (per eye) | 1080x1200 | 2.5k (Pico Goblin), 4k (Pico Neo 3 Pro) |
| Refresh Rate | 90 Hz | 70 Hz (Pico Goblin), 72/90 Hz (Pico Neo 3 Pro) |
| Field of Vision (FoV) | Up to 110 degrees | Not specified |
| Tracking | Marker-based 6 DoF Inside-out | 3 DoF non-positional (Pico Goblin), 6 DoF Inside-out (Pico Neo 3 Pro) |
| Controllers | 6 DoF positional tracking | 3 DoF (Pico Goblin), 6 DoF (Pico Neo 3 Pro) |
| Price | $799 (HTC Vive), $1,199 (HTC Vive Pro Complete), $1,399 (HTC Vive Pro Eye), $1,399 (HTC Vive Pro 2), $699 (HTC Vive Cosmos), $899 (HTC Vive Cosmos Elite) | $269 (Pico Goblin), $599 (Pico Focus), $799 (Pico Focus Plus), $699 (Pico Neo 3 Pro), $899 (Pico Neo 3 Pro Eye) |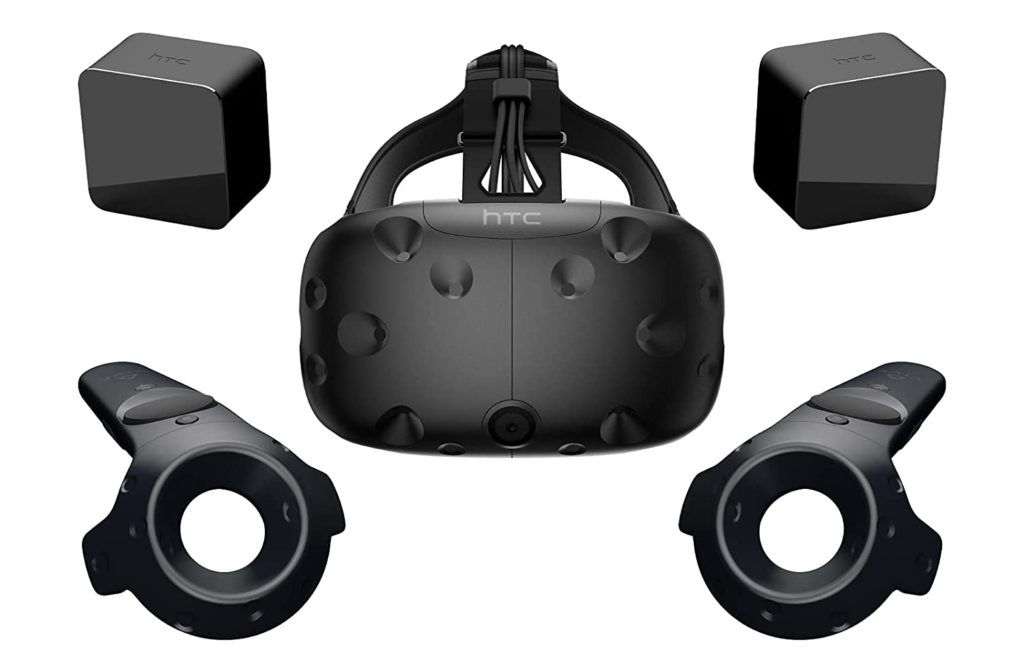 The HTC Vive VR headset boasts a resolution of 1080×1200 per eye; a 90 Hz refresh rate; and allows for a field of vision (FoV) of up to 110 degrees. In today's market, these specs are not the most impressive but at the time of its release, the HTC Vive was one of the main players in the game.
It's a PC-powered headset, meaning it needs to be connected to a high-powered computer via a cable to run. This also indicates the device needs to be set up and the user requires a spacious environment to use it in. The HTC Vive VR headset uses marker-based 6 degrees of freedom (DoF) inside-out tracking. In simpler terms, it needs to be used with two Vive base stations. The headset also comes with two controllers both with 6 DoF positional tracking.
The HTC Vive was priced at $799 at its release, which made it far more competitive than its rival brands, cost-wise.
Following the HTC Vive, three different series have been formed and released:
●      HTC Vive Pro
●      HTC Cosmos
●      HTC Focus
HTC Vive Pro Series
In 2018, HTC released the first device in this series: The HTC Vive Pro. Vive markets this series as "professional-grade PC-VR" and presents it as the best solution for both enterprise and consumer VR, targeting both demanding businesses and consumers.
The HTC Vive Pro VR Headset
The HTC Vive Pro VR headset was the first VR headset HTC released after the HTC Vive, and the first to improve on aspects of the original. One, it brought its resolution up to 1440×1600 per eye (2880×1600 total) and two, it added integrated stereo headphones to its original design.
The HTC Vive Pro VR headset can be purchased with two 6DoF controllers and requires base stations to be used. The whole set can be bought for $1,199.
HTC Vive Pro Eye
The HTC Vive Pro Eye's main addition to the HTC Pro headset is its eye-tracking technology. This can be used to display eye movements in virtual avatars and can further immerse the user in extended reality. Still, it's not necessarily a valuable or even useful feature in a series of available VR experiences.
The eye-tracking technology would be the most useful only for certain lines of business, and truth be told, it is not worth the additional price, especially if looking to purchase a consumer-use headset.
The HTC Vive Pro Eye set costs a total of $1,399.
HTC Vive Pro 2
The HTC Vive Pro 2 headset is one of the newest releases by Vive, having come out in June 2021. It stands out from its competitors due to its high, 5k resolution, and field of vision of up to 120 degrees. The refresh rate is also higher than the other Pro series releases at 120 Hz, but keep in mind – if a wireless adapter is used with this device, the refresh rate will drop to 90 Hz.
Pro 2 uses marker-based tracking and comes with 2 SteamVR 2.0 base stations. Therefore, while you can purchase the headset as a standalone for $799, you can still get the full set for $1,399.
HTC Vive Cosmos Series
The Cosmo series is – in a way – the successor to the original HTC Vive and the most consumer-focused of all three series. It first launched in 2019 with the release of the HTC Vive Cosmos VR headset and has since had only one other addition: the HTC Vive Cosmos Elite. Both headsets have a resolution of 1440×1700 per eye (2880×1700 total), an improvement on the original, as well as a refresh rate of 90 Hz, and offer a field of vision of up to 110 degrees.
HTC Vive Cosmos VR Headset
The HTC Vive Cosmos VR headset uses 6 DoF inside-out tracking but, unlike the HTC Vive, tracks its user via 6 integrated cameras doing away with the need for base stations.
As opposed to Vive's rechargeable controllers, the Cosmos products have two removable AA batteries, amounting to four batteries total. Many consider this to be a definite downside to this product.

While the design is nice and the integrated speakers make a great addition, the weight and bulkiness of both the headset and controllers are not as fun or practical.
However, this is still the most affordable tethered device HTC offers its users, yet the HTC Vive Cosmos headset still sits at a hefty $699.
HTC Vive Cosmos Elite
The HTC Vive Cosmos elite headset keeps with the 6DoF Inside-out marker-based tracking, used by the HTC Vive and the Vive Pro series. It, therefore, comes with 2 Vive base stations. Its controllers have a rechargeable 6h battery. But, much like those featured in the HTC Vive Cosmos headset, these, too, are heavy and less practical than other HTC controllers.
The Cosmos Elite headset costs a decent $549. However, since it requires two base stations for tracking, new VR users who lack a previous setup will have to purchase the entire kit. This comes at a bumped-up price of $899.
HTC Vive Focus Series
Focus is the newest line Vive, introduced with both the HTC Vive Focus and the HTC Vive Focus Plus. It launched in 2019, shortly after the Vive Cosmos. The Focus headsets are the only standalone products HTC offers, and are mostly marketed as a solution for enterprise VR.
The Focus series also has the smallest library to choose from. And, it only grants access to Viveport, whereas the other two series can access both the SteamVR and Viveport platforms.
As standalone headsets, the devices in the Focus series work independently to a PC. They can, therefore, offer more freedom of movement and greater ease of use with no need to set up base stations or connect them to other devices. But, this also means that battery life and recharge time need to be a top consideration before you purchase these products.
HTC Vive Focus/Focus Plus
The Vive Focus and Vive Focus Plus both have a resolution of 3k; use 6 DoF inside-out tracking, and are all-in-one headsets. They also impose no need for base stations or other devices to work.
The devices have an almost identical design, both with a battery life of around 3 hours – taking around 2 hours to recharge. The main difference between the headsets is that, while the Vive Focus comes with one 3 DoF controller, the Vive Focus plus comes with two 6 DoF controllers, which allows for hand tracking.
The Focus is the cheapest HTC VR option you can get, with a cost of $599. On the other hand, the Focus Plus is available at a cost of $799.
HTC Vive Focus 3
The HTC Vive Focus 3 is the newest release by HTC and surged the market in June 2021. It's far more improved than the previous Focus and offers 5k resolution, a refresh rate of 90 Hz, and FoV of up to 120 degrees. The Focus 3 tracks via 4 integrated cameras and has a battery life of 2 hours, taking around 1.5 hours to recharge.
The improvements made on the other Focus devices are reflected in the price, which comes at $1,300.
Pico VR
The Pico has been a major competitor in the VR market since its very beginnings and has always targeted mainly enterprise VR. Only recently are they starting to make their devices more accessible for consumer use.
Their first design, the Pico Goblin, has been, like the HTC Vive, discontinued. Currently, in its place, the company offers a new selection of headsets, which have improved on many different aspects of the Pico Goblin.
Pico Goblin VR headset
This Pico VR headset was Pico's first introduction into the world of VR. Released back in 2017, it was ahead of many competitors in the standalone HMD field. Unfortunately, since then, the competition has caught up and at this point, the Pico Goblin has become outdated.
The Pico Goblin was not only among the pioneers in standalone VR technology but also offered great performance for the time of its release, with a 2.5k resolution and a refresh rate of 70 Hz.
The price of the Pico Goblin is only $269. However, the headset offered only 3 DoF non-positional tracking and came with 1 controller (also 3 DoF). Naturally, it was soon overshadowed by other releases offering better specs, even at a higher price. Think, the HTC Focus.
Pico G2 4K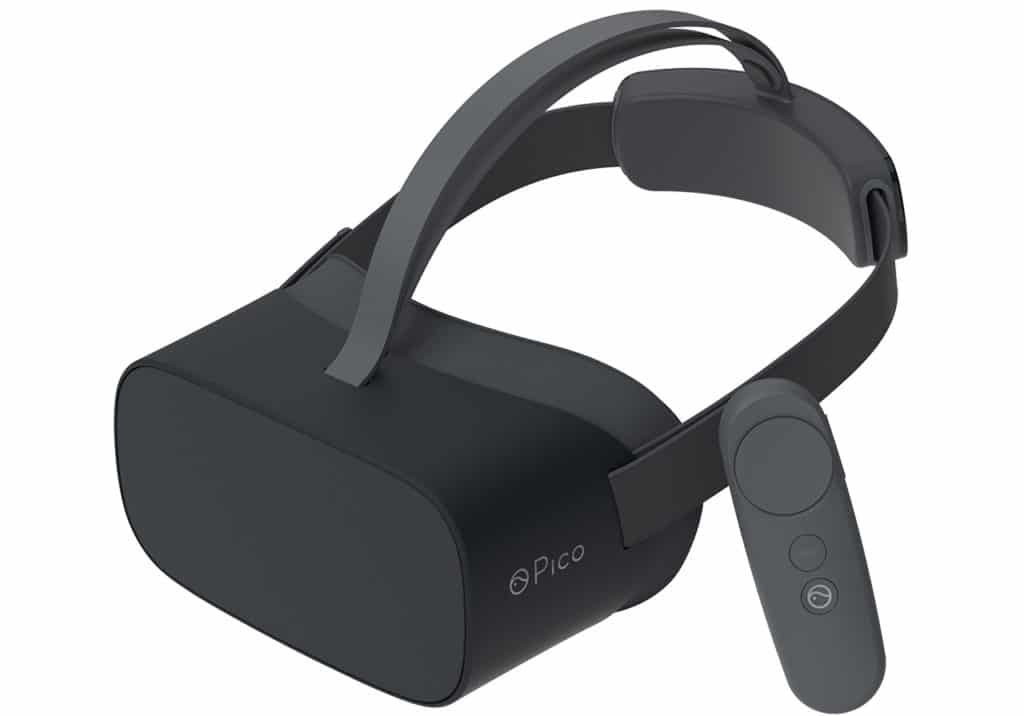 Pico Neo 3 Pro/Pro Eye
The Pico Neo 3 Pro is, by far, the most impressive of Pico's releases with its 4k display, 72/90 Hz refresh rate, and 6 DoF inside-out tracking done via 4 external cameras.
The Neo 3 Pro comes with two 6 DoF controllers, and the Pro Eye even adds eye-tracking technology to the device. Both the Neo 3 Pro and Neo 3 Pro Eye only have access to the Pico Digital Store.
Even so, for $699 and $899, respectively, both offer serious competition in the standalone VR market.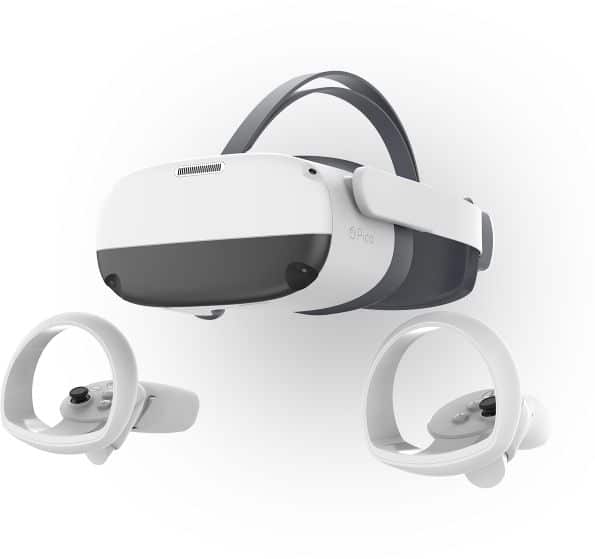 Conclusion
Before all, decide whether a standalone or a tethered set is for you first.

Standalone headsets are more accessible and easier to use. They come at no hidden costs, while tethered headsets will require a high-end PC and extra device setup, like base stations. Also, tethered headsets however can offer a much better VR experience.
For businesses, Pico's standalone devices, particularly the Pico Neo 3 Pro, will get you more for your money – they work amazing for experienced and unripe businesses, too! 
Overall, even if saltier in price, the HTC Vive, and its PC-powered headsets offer you far more features and better specs. With the Vive Pro 2 as the most ambitious brand release, HTC is onto a true VR revolution, yet if you are not a fan of sky-high prices, the product might turn you down. What you can do instead is opt for the HTC Vive Cosmos.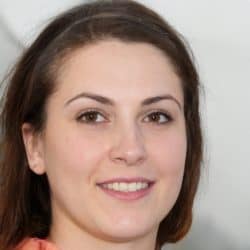 Latest posts by Lara Raven
(see all)