Sony PlayStation VR vs HP Reverb G2 – What's the Difference?
Disclaimer: This site may contain links to affiliate websites, which we may receive compensation if you purchase these products 
The competition between various VR headset designers grows fierce, as the choices are now more numerous than ever. Since most virtual reality headsets share similar features, it's not that easy to choose the right one. Depending on whether you're looking for a headset specific for PC gaming, a wireless one, or something cheaper, your options are vast!
Today, Sony is one of the best creators when it comes to the best wireless VR headset, simply known as Sony PlayStation VR, that can be used on the latest PlayStation releases.
On the other hand, HP's Reverb G2 VR headset, which will be released in 2020, is an actual PC powered-VR set. You can use this virtual reality headset to play any games that support the VR option.
To make it easier for you to choose the right headset, we're going to compare the Sony PlayStation VR and the HP Reverb G2. Let's see what we got!
Sony PlayStation VR vs. HP Reverb G2
| Feature | Sony PlayStation VR | HP Reverb G2 |
| --- | --- | --- |
| Display Type | OLED | 2x LCD |
| Screen Resolution (per eye) | 960x1080 | 2160x2160 |
| Primary Use | Console Gaming (PS4 & PS5) | PC Gaming |
| Infrared Sensor | Yes | No |
| Laser Tracking System | Yes | No |
| Head-Tracking System | Good | Better |
| 360 Head Movement | No | Yes |
| Price | $299 | $599 |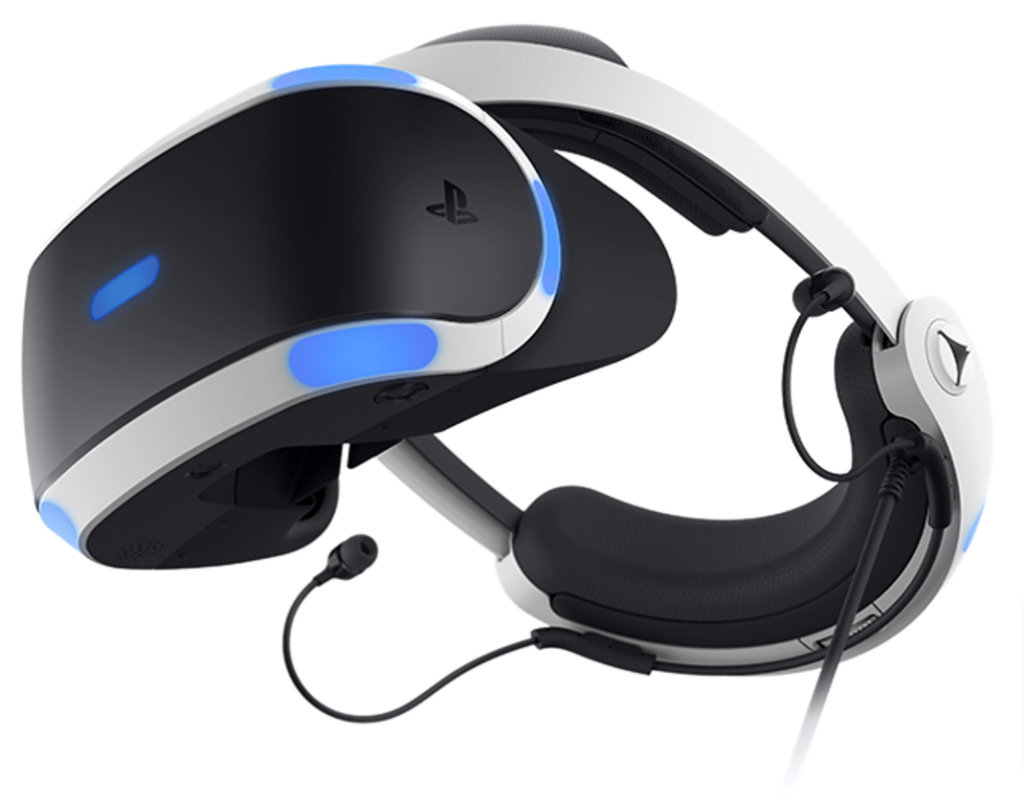 What's the Difference Between Sony Playstation VR and HP Reverb G2
Modern-day virtual reality headsets don't have too many differences at first glance, other than the design. However, when we look at their features – there are many! As the main differences between these two headsets, we can place their display, optics, resolution, and the actual retail price.
When it comes to display differences, Sony's virtual reality headset is still using a single OLED type, a screen-type present in all VR headsets. Unlike Sony's VR, the Reverb G2 uses 2 LCD screen types, offering a better screen resolution.
On the topic of screen resolution, the Reverb G2 currently has a 2160×2160 resolution per eye, so it delivers better optical performance than Sony's VR headset. The Playstation VR still uses a resolution of 960×1080 per eye, which is way smaller than Reverb G2's resolution.
Another glaring difference between the HP Reverb G2 and PlayStation VR is in their primary use. Depending on what type of gamer you are, these two VR headsets can transform your gaming experience into a more tangible one! Sony's VR is primarily used for console gaming, something that is not available on HP's headset.
Despite all of the differences, both virtual headsets have their own advantages when used by all users. Let's take a look at them.
Advantages of Using Sony Playstation VR
Sony PlayStation is one of the best cheap VR headsets that you can find on the market today and that's saying a lot! Being released in 2015, this first VR headset from Sony was designed to be compatible with their newer gaming consoles, PlayStation 4 & 5. However, it can also be used for PC gaming as well. Like most of the products on the market, this virtual reality headset has plenty of advantages for its users.
First of all, the VR headset from Sony is the first available virtual reality headset that people could use for playing popular PlayStation games, such as Tekken 7, which has a special VR mode within the game. Its excellent 960×1080 screen resolution per eye delivered a new way of playing PlayStation games, thus changing the console's experience forever. 
A critical aspect of the PlayStation VR is that it's made primarily for PlayStation consoles. The headset can be connected to a PC, but it requires the installation of several drivers – a hassle many people might not want to go through. This might seem like limited use of the headset, but console gaming has been booming in recent years. More and more PS games nowadays are available in VR-mode so that players can feel the real PlayStation experience right before their very eyes!
Unlike some other virtual reality headsets, the Sony PlayStation VR uses a 120Hz screen refresh rate, which is slightly better than the refresh rate on HP's Reverb G2.
Use of an Infrared Sensor
Sony's virtual reality headsets are known to use an infrared sensor that tracks the movements around you. The virtual reality set can detect motions measured by infrared light that radiates from the objects in its field of view with a sensor. What separates the PlayStation VR from the Reverb G2 is that the HP product does not have an infrared sensor for tracking in its view.
Laser Tracking System
The other advantage of using Sony PlayStation VR is the laser tracking system. The laser tracking system is an important feature that most of HP's VR headsets do not have. This option uses laser emitters that can fill the space with non-visible light, precisely calculating the distance between the objects based on the time it takes for the light to reach the sensors in the headset. 
As this option is already available for the PlayStation VR headset, we can soon expect one to be added on Reverb G2 as well!
Advantages of Using HP Reverb G2
Despite being released quite recently, the Reverb G2 is considered to be one of the best VR wireless headsets on the market today. The new virtual reality headset from HP has its pros, just like the PS VR. What people like most about this VR headset is the bigger screen resolution per eye and the splendid inside-out tracking. Since the HP's Reverb G2 is newer than the one from Sony, it features several advantages over the other.
First of all, the resolution has been significantly increased per eyesight, and the Reverb G2 uses 2x LCD screens instead of the single OLED Sony uses. For serious gamers who prefer their experience as real as it gets, HP has delivered a true game-changer in that regard.
The other significant advantage of the Reverb G2 is the easy setup. Because of the handy setup that can be done in a few seconds, this headset also goes in the category of one of the best VR headsets for PC gaming.
Unlike Sony's complicated PC setup, you can easily connect the Reverb G2 on any PC and immerse yourself in playing. Since more PC games are expected to be available in VR mode, don't be surprised if the HP VR headset rises up in rank even more. Unfortunately for console aficionados, you can't use this VR on PlayStation gaming consoles.
Head-Tracking System
Perhaps this is not a significant difference when compared to PlayStation VR, but the HP one has a better head-tracking system. This option allows the images to move in real-time as you turn your head around. Even though both VR headsets have it as part of their features, the one on the HP is greatly improved.
360 Head Movement
The 360-degree head movement sensors are one of the most important aspects of HP's VR headset. This feature allows the headset to ensure low-latency movements by tracking them in 360-degrees. This function is made possible by the multiple sensors and cameras that are integrated within Reverb G2.
Retail Prices
The retail prices are what really separates these 2 virtual reality headsets. The current price of one Sony PlayStation VR with controllers included is $299, which is cheap when compared to the new Reverb G2. This is understandable because the Sony VR is already 5 years old, and the Reverb G2 appeared not long ago, in 2020. 
The current price for one HP Reverb G2 with controlled included is $599, which is exactly $300 more than the Sony PlayStation VR. Taking into consideration the technical improvements on the Reverb G2 VR headset, this price is not unexpected.
One of the reasons why Sony PlayStation VR is cheaper than the Reverb G2 is its usage. As you already know, the PlayStation VR works only on PS consoles, while the HP headset works on all PCs.
Things to Consider Before Buying Either VR Headset
When it comes to VR Headsets, you have a plethora of options on the market but there are things to consider before you buy your next VR headset. First decide whether you want a headset for a console or PC gaming. The HP Reverb G2 is ideal for PC gaming, and while the Sony VR can be connected to a PC it requires additional drivers to be installed. 
The display and screen resolution is another important aspect. As mentioned before, the new Reverb G2 has a 2160×2160 screen resolution per eye, which is significantly improved from the one on PlayStation VR. The PlayStation VR still uses a single OLED screen, while Reverb G2 has 2xLCD screens with 9.3 million pixels on the headset.
Another thing to consider is the price. Today, one of the best cheap VR headsets is the Sony VR that has a significantly lower price than the Reverb 2. If you're on a tighter budget, then getting something below the $300 mark should be a smart choice. 
Final Thoughts
To summarize it all up, we can say that there is a slight difference between these two VR headsets. Although the HP Reverb G2 is newer than the PlayStation VR, they both deliver the same virtual reality experience. Both of these VR headsets are good for all types of gaming; and they have high-quality features & settings. 
We hope that our guide is going to be of great help when choosing your VR Headset. Whichever headset you decide to get in the end one thing is certain – your gaming experience will be transformed!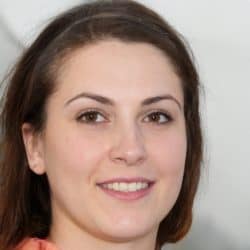 Latest posts by Lara Raven
(see all)