Best VR Headset for VRChat – Review Guide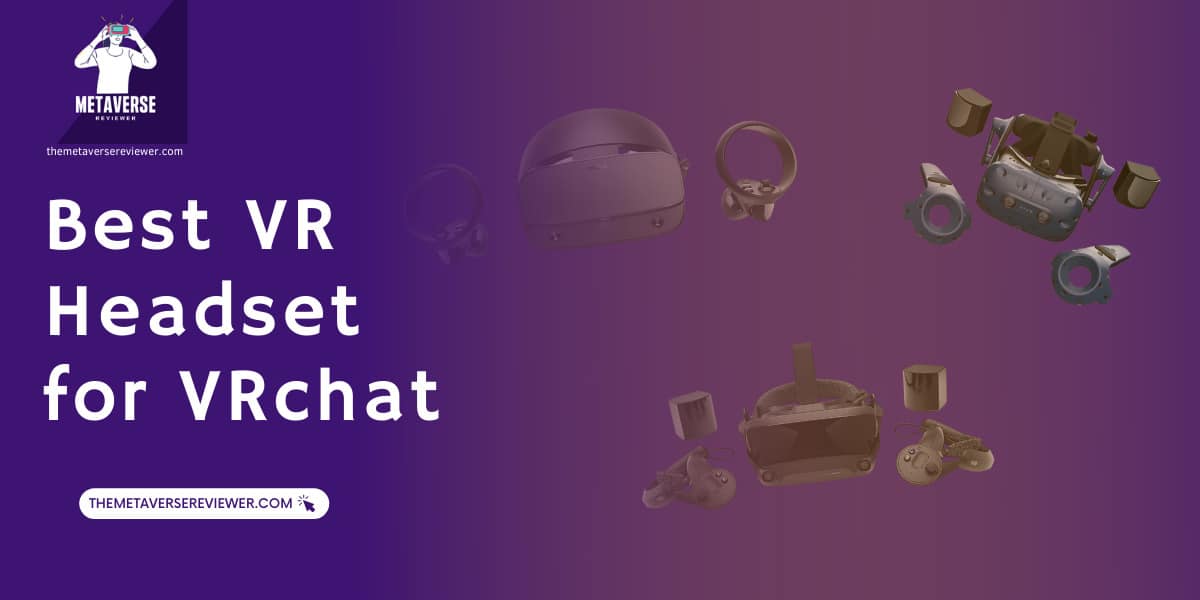 Disclaimer: This site may contain links to affiliate websites, which we may receive compensation if you purchase these products 
In a time when we have gotten accustomed to social distancing, VR introduces its highly-developed social platform VRChat.
Modeled after the chat rooms that were common at the beginning of the internet, this captivating chat room has also taken a VR turn of its own. 
VRChat first introduced in-person socializing as a concept set in a virtual environment, where you can interact with people worldwide.
The sense of immersion that VRChat features are as close to real-world experiences as they get.
Anyone looking to take a break from real life but experience equal quality of chatting will find VR headsets to be the ideal tool for using VRChat. 
Keep in mind that not all headsets are made equal, and won't provide the same VRChat quality. Choosing one of the numerous VRChat-compatible headsets can leave you with many open options. 
In this review, we're going to compare the best VR Headsets for VRChat in terms of their features, pricing, and general compatibility.
Can You Use any VR headset for VRChat?
VRChat is a highly-developed platform that provides virtual social experiences.
Since it's one of the best available VR social platforms, it's only normal to be compatible with all VR headsets. 
Especially in a time of a global pandemic, when going out with your friends and socializing is harder than ever, VRChat can work wonders for keeping your interactions alive. But to use it, you need to get your hands on a good VR headset. 
Even though VRChat is eligible for every headset on the market, your ultimate choice may depend on whether you are looking for quality, extra features, a more affordable price, etc.
Since you will be virtually chatting here, your VR headset still needs to be packed with satisfying sound, visual, and voice effects. 
Yet, you don't have to break the bank when choosing a quality VR headset for VRChat since there are many budget-friendly options on the market to consider. 
7 Best VR Headsets for VRChat in 2022
Based on factors like resolution, graphics, equipment, price, and diverse features, we handpicked the top VR headsets for VRChat in 2022.
1. Oculus Rift S
For a long time, Oculus remains to be a true staple of VR technology and quality.
Their headset model Rift S, priced at $400, offers outstanding performance, supported by a 1440p resolution screen and an 80Hz refresh rate.
The scenes the Oculus Rift S uses are bound to offer remarkable pop of color, thus boosting the visual experience. 
The Oculus Rift S also comes armed with built-in speakers, so you can use it without any headphones.
The headset brings in outstanding motion tracking features, superb controllers, and a fine display, all at an affordable cost.
It's also quite comfy for extended gaming sessions because the controllers allow for effortless movement and rotation. 
Compared to other Oculus products, this headset is a true and awaited innovation shift.
The optics have been refined to the point where the graphics quality is among the finest for that price.
What makes it even better, is the omission of the screen-door effect, reducing thin lines between pixels to a minimum.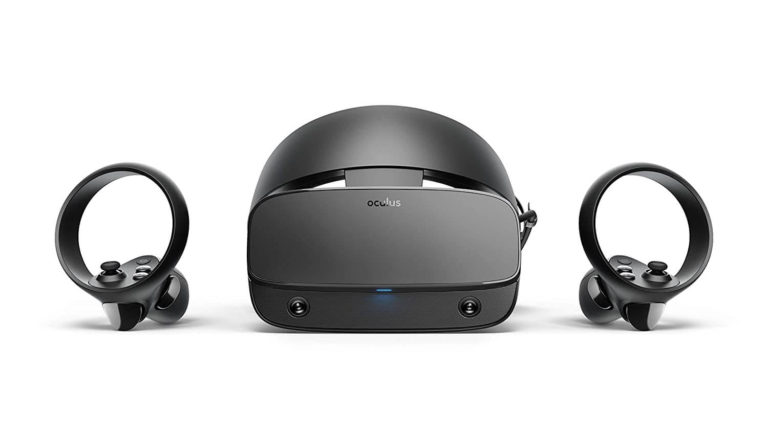 2. HTC Vive Pro
Another top-quality VR headset is the HTC Vive Pro. It operates via StreamVR, the ideal solution – and a fantastic offer – for users who want to enjoy VR on their preferred equipment.
The Vive Pro display is detailed to the tee, showcasing outstanding quality, and makes for exemplary content and conversation text structure.
The Vive Pro also employs multi-dimensional audio, giving VRChat a lifelike sound.
On top of that, Its steady and dynamic noise-cancellation technology impresses all the way, isolating any user of background noise and static. 
The display glasses fit perfectly, with the headset naturally adapting to the head size.
Its outstanding graphics establish a continuous link between the real world and the tools incorporated within any VR environment.
The product comes with a free trial period, and an overall cost of $600 once the free trial expires.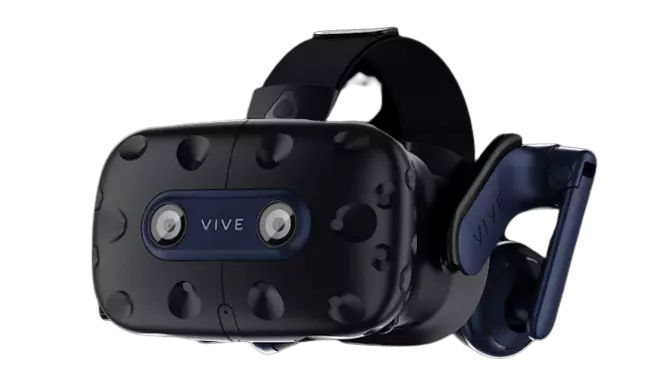 3. Valve Index
If you have been searching for a headset with the fastest refresh rate, Valve Index is your match made in VR heaven.
It has two outstanding LCD screens with a refresh rate of 144Hz, a feature that leaves all other headsets in the shade.
The Valve Index is also packed with speakers that are easily adjustable. This way, the sounds will be the closest to natural ones, never impairing your spatial awareness.
Valve Index also introduces their innovative controllers – knuckles – that require no grip on your part. 
Now, the Valve Index is quite costly in comparison to other VR headsets, standing at a price of $999.
But, for the finest motion tracking, refresh rate, and most cutting-edge controllers, this device is worth your dime. After all, you can't put a price on quality.
4. HTC Vive Cosmos
The PC-based HTC Vive Cosmos headset features the highest resolution ever provided by Vive.
The setup process is quite simple and takes no more than a few minutes to complete.
Due to the proximity of 6 video sensors that operate within the VR headset, the motion range is incredibly expanded. 
Because of its 2880×1700 total pixel resolution, the viewpoint of text and images in the HTC Vive Cosmos is incredibly detailed, too.
Its freshly introduced LCD screens are a major improvement over the previous generation, now finally reducing that screen-door effect.
Vive Cosmos is priced at $900, but you get a 6-month trial period of limitless VRChat gaming.
Speaking of assets, the headset's controls are quite interesting to note.
They shine when used dynamically, which makes for a more precise following.
As for the audio and video transmissions, they are quite the forte of this headset and deliver remarkable image quality for the price.
5. BNext VR Headset
Those looking for an affordable VR solution to go with their VRChat, the BNext VR headset begs to be put to the test.
This mobile-compatible headset has a quite challenging setup process since VRChat is not eligible for mobile devices.
VRChat is only available on PC and Oculus, so if you want to play it on your mobile phone there's a little hack.
To make this possible, you have to install the VRidge app and connect your PC to your phone via Wi-Fi.
That aside, it's the finest mobile headset to play VRChat on, with exceptional graphics and sounds close to the quality of PC-based headsets.
You can buy this low-cost headset for $50. The affordable cost makes sense since you play it on your phone, hence the graphics will not be as solid as those on a PC.
There's also a free version you can try, with a time restriction of 10 minutes. If you want, you can upgrade this restriction to limitless for $15.
6. Pimax Vision 8K X VR
The 8K X is one of few headsets that employ OLED, aka organic LED panels. This helps improve the quality of the headset's visuals and text.
The OLED screens do a remarkable job at boosting the contrast and brightness, successfully preventing the screen door effect.
The headset features a 200-degree view field or the closest range to human eyesight. This makes it a true standout on the market.
But, the 8K X also maintains a great observation of objects and avatars, boasting a fabulous peripheral vision for players.
With this headset's boosted visuals, lips synching, and gesture coordination, VRChat experiences are a true sight for the eyes and feast for your senses.
To enjoy it longer, the device offers a steady battery life, and since it's made of lightweight plastic, it is considered highly durable and simplistic to manage. Price-wise, it costs $899 and comes with a 1-year guarantee.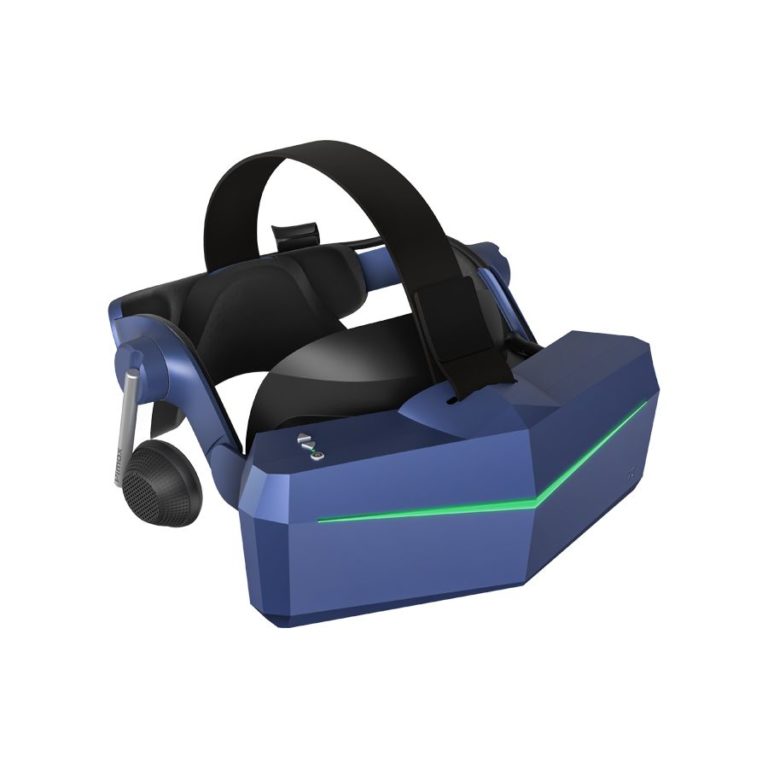 7. Pimax 5K Plus VR
Pimax has created this 5K Plus VR headset with LCD panels using upgraded software and cutting-edge technology.
The LCD panels reduce any motion blur in sight, which can be a common issue for players when operating quick-move actions on VRChat.
This device also pays attention to peripheral vision.
Due to its head strap, it is extremely lightweight and easy to carry around and manage, a feature that allows players to endure longer sessions.
The motion tracking it offers is also amazing, whereas the numerous sensors further improve the experience.
Finally, the  5120×1440 pixel resolution easily entices and creates the utmost realistic environment.
The 5K Plus comes at a cost of $600, which makes it more affordable than Pimax's other headsets.
Is Oculus Quest 2 Good for VRChat?
Due to the great demand for VRChat, alongside the attention it's getting globally, Oculus Quest 2 has made it eligible for the platform.
Oculus Quest 2 itself uses cutting-edge technology, which makes it the go-to option for immaculate VRChat experiences. 
Many factors make the Oculus Quest 2 the ideal headset for VRChat. First is the setup process, which is quite undemanding.
Download the smart Oculus App and join the game for free, then simply follow the provided instructions to complete the process.
To use it, the Quest 2 necessitates a steady Wi-Fi connection, too.
Its touch controllers immerse you into countless adventures, using all the exceptional graphics and audio effect demands that VRChat requires. 
Another reason the Quest 2 is a popular choice is due to its visual and audio effects that make VRChat sessions superbly unique.
With the headset, players may explore each new environment whilst commanding various avatars like computerized images of themselves or other characters.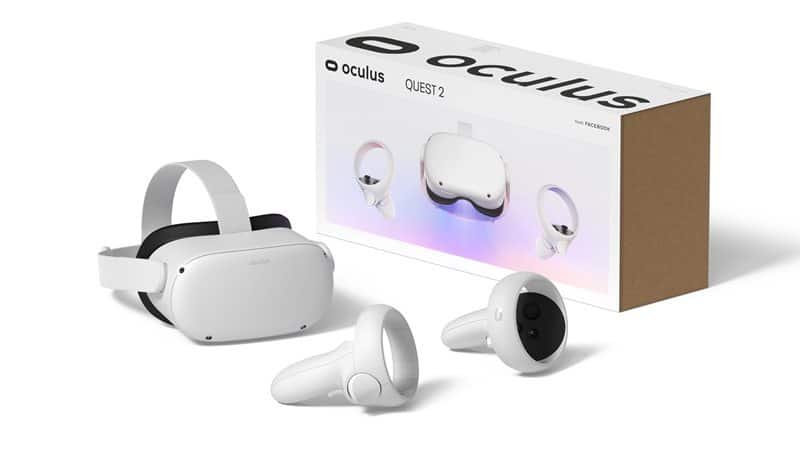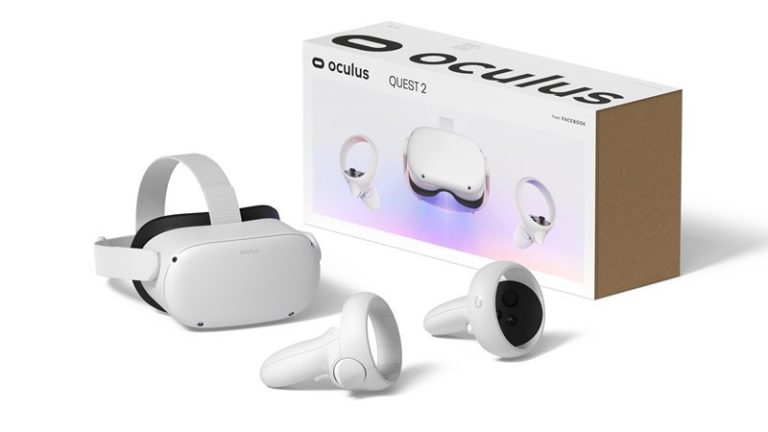 What Equipment Do I Need for VRChat?
VRChat can be played both with and without a VR headset. In both scenarios, you will need a strong PC, with the finest features installed.
Before playing VRChat on a headset, check that your PC is VR-ready and set. There are some requirements your PC might necessitate in order to function properly. 
A computer with good RAM, a fast processor, and excellent graphics are a must to enjoy the experience accordingly.
Since a quality PC is a relevant piece of equipment for VRCHat, you can get the best performance from it by updating your graphic card.
Some VR headsets are wireless but others are not. To play VRChat through a headset, your PC needs to have a wired USB connection for the PC and headset.
For example, Oculus Rift S and HTC Vive Cosmos are only a few devices that use a cable, mainly since wired connections are more stable and provide better experiences, with no lagging, and a clearer picture.
Another part of the required gear is a new mobile device.
Headsets such as the BNext don't allow you to play VRChat on a PC. There's a trick to use here – download an app that can connect your PC to your phone.
Can I Play VRChat without VR?
Since VR equipment is quite unaffordable for some, VRChat wanted to meet all gamers halfway.
VRChat is not only a virtual reality game, but it can also be played on a regular PC. Playing the game without a VR headset requires a download and setup process that is rather similar to the VR setup.
For PC, you can purchase the game on Oculus or Steam. Furthermore, if you play VRChat on a mobile device, you can buy the game from Amazon. 
Even if you play VRChat without a headset, you still get to create your avatar, perform the same actions and operations, and play just the same as with a VR headset.
The main difference you will experience without a headset is that you will view all surroundings on a monitor, rather than in 3D on a VR set.
Playing the game won't be all the same without a VR headset, but it can still be highly enjoyable.
The reason why many users opt for a VR headset is that it makes you feel as if you were a part of the VRChat world.
When playing it without a headset, expect the characters and avatars to not be as realistic.
The same goes for the graphics and sounds of the game, they will not be as prominent as if playing with a headset.