The ever-expanding array of virtual characters and stories are starting to break down corporate and intellectual property barriers. The number of gamers is also growing and gaming companies have the chance to offer something new and far more engaging than before.
This is why, in recent years, there has been a discussion about which company will be the first one to build and introduce a Metaverse. There were many speculations on the topic before April the 13th, when Epic Games announced their $1 billion budget raised for building such a virtual space.
Some of the participants in this fundraising campaign were the Appaloosa, Baillie Gifford, Fidelity Management & Research Company LLC, GIC, funds, and accounts advised by T.Rowe Price Associates, Ontario teachers' Pension Plan Board, funds and accounts managed by Black Rock, park West, KKR, AllianceBernstein, Altimeter, Franklin Templeton and the capital of Luxor.
But the biggest contributor?
Sony Group Corporation, with a staggering $200 million pitch.
This was an investment in a Metaverse, an interconnected universe of virtual worlds, where players can constantly go back and forth between the real and the in-game world. It will serve as a social space for all kinds of interactions between people, not just gaming.
Epic Games is a Step Ahead
The founder and CEO of Epic Games, Tim Sweeney, hinted that these virtual changes could begin as early as the end of 2021. In the past few years, he's been famous for his support of the Metaverse as a shared space for great social experiences, where friends can go out on a walk or even sit on a bench in the park and talk about their everyday lives.
In July, Epic Games also acquired Sketchfab, the platform for exchanging 3D objects intended for 3D media use. This way, the gaming producer, along with Sketchfab, will be able to build 3D, VR, and AR content easier and thus obtain and implement new features within the virtual ecosystem they created.
Even though this concept is years or decades away, Sweeny has been reaffirming his opinion on the matter and has been insisting on its creation's value. "Fortnite is a game", is what Tim said in December 2019, "But ask that question again in 12 months".
What's more important, he's not alone in his convictions. Facebook, Google, and Samsung are only some of the giants which are currently investing huge amounts of money into cloud technologies and 3D media. In 2019, Facebook has announced its Horizon Workrooms as a social space ready for further expansion and evolving into a consistent Metaverse reality.
However, Epic Games are famous for their inventions across the gaming world, and Fortnite is not an exception. This game will most likely set the tone for creating the first virtual universe, as seen in Sci-Fi movies, such as the HoloDeck from Startrack, Oasis, or even The Matrix.
Tim Sweeney warned us to expect a rather new Fortnite in the upcoming year. His vision for the Fortnite Metaverse is a meeting place for individuals, creators, and brands. In his recent interview at GameBeat Summit, he said that every company would get there at some point.
Taking the car driving manufacturer as an example, Tim Sweeney illustrated how this Metaverse will work. He's saying that if you are a car manufacturer, Fortnite won't be only a place where you just exhibit your models. On the contrary, individuals will be able to sit inside the cars and taste the ride in a lifelike setting. This will provide players with much more interesting and intense interactions
Fortnite – A Game From The Future
Created in 2017, Fortnite started as a classical game, where four players are defending a base. All other features, such as the Battle Royal game mode, were introduced later. Now, it features live events such as the 'Raft Tour Featuring Ariana Grande', or the concerts of Travis Scott, or DJ Marshmallow. On top of that, Fortnite enriched these experiences by incorporating mini-games into the concerts. There was surfing on a rainbow track, power-ups on Mario Kart, Splatoon, Marshmallow, and more.
All this gives a clear sign of the direction where this game is headed next. Epic Games stated that the Unreal Engine will be combined with Epic Online Services and Game Store to create an interconnected social space within games such as Fortnite, Rocket League, or Fall Guys. Another important thing is that Epic reached the peak through flatscreen gaming. The Unreal Engine hasn't been working on virtual reality games and this is the reason why it's rather unlikely they'll start with VR universes instantly. Maybe, first of all, they'll decide to create a metaverse for flatscreen games before engaging in its further development.
The gaming world is carefully watching Epic's next steps. In the previous year, they had many surprises under their sleeve. But who knows, maybe 2022 will be the one when we'll get a taste of what a Metaverse really is, and how it works – so the odds of every gamer work tremendously to their favor and on a  whole new level.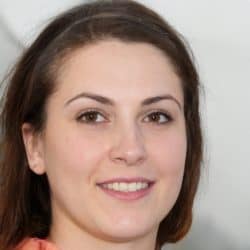 Latest posts by Lara Raven
(see all)