With both Apple and Meta releasing promo trailers for their new headsets at once, one could say the Vision Pro vs. Quest 3 debate is the next hot topic to divide the internet.
On the one hand, we have Apple, a true embodiment of luxury, elegance, and innovation. On the other hand, we have Meta, whose Quest 2 and Quest Pro contributed nearly 80% to the 8.8 million VR headsets sold in 2022.
One is a world-class IT company, and the other has been a gamer-favorite since the release of the Meta Quest in 2019. But which one should be your new gaming buddy in 2024?
Let's talk specs, display, design, and value-for-money below.
Apple Vision Pro vs. Meta Quest 3: Specs
Things are looking good for both Apple and Meta – loyal fans of both brands are excited to learn all about the features of the upcoming headsets.
While the official release dates haven't been set yet, some information has been made public regarding their specs. Here's what we know so far.
The Apple Vision Pro packs quite a punch – here are some of its main specs:
Display: Micro-OLED
Spatial audio
23 million pixels per eye
More pixels than a 4K TV
64x the pixel density of an iPhone
Dual-chip design (M2 and R1 chip)
12 cameras, 5 sensors, and 6 microphones.
The Meta Quest 3 also has some spanking new specs to offer, including:
Display: LCD
Spatial audio
128GB storage
2064×2208 per-eye resolution
Qualcomm Snapdragon XR2 Gen 2 chip
Meta Reality technology
Pancake lenses.
Apple Vision Pro vs. Meta Quest 3: Price Expectations Compared
The Apple Vision Pro is said to cost $3,499 – more than the newest MacBook Pro 16", to put things into perspective. On the other hand, the price for the Meta Quest 3 starts at $499.99 – much lower than its Apple contender. Of course, in this case, you get what you pay for, and the Vision Pro certainly has a broader range of features to offer, which we'll continue with now.
Apple Vision Pro vs. Meta Quest 3: Displays
The Apple Vision Pro uses a micro-OLED display, which blows cheaper, more accessible headsets like the Valve Index out of the water. It packs 23 million pixels in 2 displays, as well as custom catadioptric lenses that provide the highest level of sharpness and clarity.
The Meta Quest 3 will feature a full color passthrough and an LCD display with double the GPU processing power in comparison to its predecessor, the Meta Quest 2. This will provide users with much smoother graphics.
Apple Vision Pro vs. Meta Quest 3: Design
The Apple Vision Pro has an elegant look associated with Apple products. So, while it's heavy in its construction and range of features, it still manages to be wearable thanks to its aluminum alloy frame. It also incorporates three-dimensionally formed and laminated glass for the display. The Light Seal attaches magnetically to the display and blocks out light. There's also a headband that encircles the back of the head for a cozy fit.
Meta has announced that the Meta Quest 3 will be 40% slimmer than Quest 2, thanks to the added pancake lenses. This type of lens is wider, thinner, and lighter, resulting in a more comfortable fit and visual appeal. This change will also alleviate some of the pressure on the head, making the Quest 3 a comfy headset.
Apple Vision Pro vs. Meta Quest 3: Controllers
Instead of using manual controllers, Apple Vision Pro users can give commands through eye and hand movements and their voice. The complex camera system can detect even the most delicate movement, so you can rest your hand on your lap while clicking buttons and switching between screens. As a bonus, you can also pair your Apple keyboard and mouse with the device.
As for the Meta Quest 3, you can navigate gameplay in two ways – through the specialized Meta Quest Touch Pro Controllers or by using hand-tracking. The controllers provide TruTouch haptic feedback, which means they act as extensions of your hands, letting you feel the pressure and motions of the game as you play.
Apple Vision Pro vs. Meta Quest 3: Ecosystem, Apps, Games, and OS
The Apple Vision Pro is powered by visionOS – a brand new operating system made specifically for the mixed reality headset. Thanks to this operating system from the future, users can handle the Vision Pro the way they handle their iPhone or iPad, gaining access to:
The Control Center
Freeform, Safari, photos, music, messages, and files
Compatible apps (Calendar, Maps, News, Reminders, and Shortcuts), and more.
You can connect your iCloud to transfer any data you'd like and use Siri to navigate between tabs seamlessly.
The Meta Quest 3 will be compatible with all apps supported on the Meta Quest 2 and will run on its own Android OS. The game library will boast over 500 titles, some of which are Asgard's Wrath, Stranger Things VR, and Attack on Titan Unbreakable VR.
Apple Vision Pro vs. Meta Quest 3: Battery Life
The only drawback of the Vision Pro is the battery life, which supports 2 hours of use. Thankfully, the charger that comes with it is pocket-friendly and entirely standalone – no need to look for a power outlet next time you're on the road! You can also use your Vision Pro while plugged in, 24/7.
The upcoming Quest 3 will have a battery life of 2-3 hours, much like the Quest 2. The headset features a USB-C port within the headband.
Apple Vision Pro vs. Meta Quest 3: Mixed Reality
The Apple Vision Pro brings mixed reality to entirely new heights. Unlike your typical VR headset, with the Vision Pro, you don't lose touch with your surroundings and remain perfectly aware of what's happening around you. And if you'd rather use the Vision Pro as a form of escapism, you can switch between Environments – which feature themes like the Joshua Tree, skies, and beaches – and transport to a whole new world.
When it comes to the Meta Quest 3, you can expect to see MR and VR experiences mixed into one. The headset will feature a faster chip and depth sensor for a mixed-reality experience on a whole new level.
Apple Vision Pro vs. Meta Quest 3: Which Should You Buy?
Now that we've reviewed everything we know about both headsets, it's time to decide on the winner. But before choosing, you should take note of a couple of things:
Cost – The Vision Pro offers more, which means its price is steeper. On the other hand, the Quest 3 is an all-inclusive gamer headset that's actually affordable.
Range of features – If you're interested in more than playing games, the Vision Pro's the one for you.
Control settings – The Vision Pro is controlled entirely by touch and sound, whereas the Quest 3 uses designated controllers with ergonomics in mind.
Mixed reality experience – Both headsets offer a top-notch MR experience – the difference is most noticeable in the pixel range and display type.
These are just a few considerations to have in mind while making your decision. Both headsets have advantages over the other, and you should base your decision on your user needs.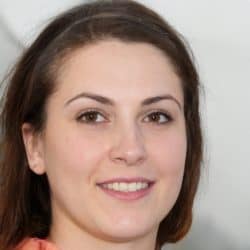 Latest posts by Lara Raven
(see all)