Virtual reality (VR) has gained huge popularity over the last few years, revolutionizing the way we all experience digital content. Among the various VR headsets available on the market, Samsung Gear VR stands out as an impressive device that seamlessly integrates with Samsung smartphones. However, Samsung discontinued the Gear VR in 2020, redirecting its efforts toward other XR projects expected to launch in February 2024. While the Samsung Gear VR is no longer sold by Samsung or available through official channels, it might be possible to find used or older models of the Gear VR through third-party sellers or online marketplaces, like Amazon.
Here's everything you need to know about this device.
What is Samsung Gear VR?
Samsung Gear VR is a virtual reality (VR) headset developed through a collaboration between Samsung and Oculus, a division of Meta Platforms, formerly Facebook Inc. The announcement of the device took place in September 2014 at the Oculus Connect developer conference, with the release following on November 27, 2015. The Gear VR utilizes Samsung smartphones as the display and processing unit, while incorporating Oculus software and technology to deliver an immersive VR experience.
By connecting a compatible Samsung smartphone to the headset, users could access a diverse range of VR content, including games, videos, and virtual reality experiences, through the Oculus Store. The Gear VR featured a lightweight design, touchpad controls, and integrated head-tracking sensors, allowing users to navigate and interact with virtual environments by moving their heads.
History and development
Samsung first ventured into the realm of virtual reality (VR) in 2014 with the launch of the Samsung Gear VR powered by Oculus technology. This groundbreaking device, designed to work in harmony with Samsung's high-end smartphones, placed the South Korean multinational conglomerate at the forefront of a new era in entertainment and consumer technology. The Gear VR, with its affordable price point and accessibility helped democratize VR making this emerging technology accessible to a broader audience beyond hardcore gamers and tech enthusiasts.
The company then moved to refine its VR offerings, leading to the launch of the standalone Samsung Odyssey headset in 2017. This device was a part of Microsoft's Mixed Reality platform and represented a significant technological leap from the Gear VR. It featured built-in tracking sensors eliminating the need for external ones, and boasted an advanced display technology for enhanced visual fidelity. Samsung's iterative developments in VR highlight its commitment to enhancing the user experience and contributing significantly to the broader VR landscape. Their ongoing focus has been on hardware optimization, user interface refinement, and cultivating an extensive content ecosystem positioning Samsung as a trailblazer in the VR industry.
Samsung Gear VR Hardware
The Samsung Gear VR is a testament to advanced technology wrapped in a sleek package. Immediately noticeable upon examination is the headset's 101-degree field of view. This particular feature plays a pivotal role in ensuring an immersive and almost true-to-life virtual reality experience, thus widening the horizon of the user's virtual interactions.
Next are the built-in sensors. The device is equipped with an accelerometer, gyrometer, and a proximity sensor. These components work in harmony to facilitate accurate motion tracking, head movements, and smooth in-game transitions, thereby enhancing the user's sense of presence within the virtual world. The headset's controller, on the other hand, provides seamless navigation courtesy of its ergonomic design. Lightweight and adorned with a touchpad and well-placed buttons, it connects to the headset via Bluetooth, making wire-related issues a thing of the past.
Compatibility with Samsung smartphones
Designed primarily for the Samsung ecosystem, the Gear VR displays a seamless degree of compatibility with high-end Samsung smartphones. Specifically, the device pairs effortlessly with models from the Galaxy S6 and onwards. This element of compatibility enables the headset to leverage the processing power and display capabilities of these smartphones, thus amplifying the overall virtual reality experience.
However, this compatibility factor does introduce a possible limitation. Users who do not own a compatible Samsung smartphone might feel left out as the device's potential remains untapped for them. But for those within the Samsung ecosystem, it offers a plug-and-play VR experience that's impressive in its richness and fluidity. This consistent performance and ease of integration reinforce Samsung's reputation for creating harmonious product ecosystems.
VR Content and Apps
The Samsung Gear VR offers a diverse array of VR content and applications for users to explore ranging from immersive gaming experiences to educational programs, virtual tours, and cinematic experiences. Users can dive deep into exciting fantasy worlds with games like "Minecraft VR" and "EVE: Gunjack", or learn about history and science through interactive documentaries. There are also applications like "Netflix VR" and "Hulu VR" that provide a virtual cinema experience, allowing users to watch movies and TV shows in a whole new way. Additionally, social VR applications like "vTime" offer the opportunity to meet and interact with people from around the world in virtual spaces. The Oculus Store, accessible via the headset, regularly updates its offerings, ensuring a fresh and dynamic library of content for Gear VR users. In short, the diverse content and apps available for Samsung Gear VR cater to a broad spectrum of user interests, making it more than just a gaming device.
Samsung Gear VR User Experience
Setting up the device
The setup process for the Samsung Gear VR is quite straightforward, simply requiring a compatible Samsung smartphone and the Oculus app.
Once you unpack the device, you'll find the VR headset and a couple of straps inside. You can then attach those straps to the headset to make sure it fits comfortably.
Software Installation: Connect your Samsung smartphone to Wi-Fi, then dock it into the Gear VR headset. This will automatically kickstart the installation process for the Oculus software, which is crucial for using your Gear VR.
Account Setup: After the software is installed, you'll be asked to either create a new Oculus account or log in if you already have one. This account will be your key to the Oculus Store where all the fun VR apps and games live.
Device Configuration: After logging in, you'll be walked through a tutorial on how to use the Oculus interface. Take this time to also adjust the focus wheel on top of the headset for the best viewing experience.
Explore the Oculus Store: And now for the fun part, you can hop into the Oculus Store and start downloading VR apps and games. There's a wide variety to choose from, so you're sure to find something that piques your interest.
Samsung Gear VR Advantages and Disadvantages
Advantages of Samsung Gear VR
Affordability: Compared to other VR headsets in the market, the Samsung Gear VR is relatively affordable, making it an excellent entry-level VR device.
High-Quality Visuals: Given that it is powered by high-end Samsung smartphones, the Gear VR can deliver impressive visuals, taking advantage of the device's screen resolution and processing power.
Ease of Setup: The setup process for the Gear VR is relatively straightforward, requiring only a compatible Samsung smartphone and the Oculus app.
Wireless Experience: As the Gear VR uses a smartphone as its display and processor, it does not need to be tethered to a computer, allowing for greater mobility while using the device.
Diverse Content Library: The Gear VR has access to the Oculus Store, which offers a wide array of games, applications, and experiences tailored for the VR platform.
Disadvantages of Samsung Gear VR
Limited Compatibility: The Gear VR is only compatible with certain Samsung smartphones. If you do not own a compatible phone, you cannot use the Gear VR.
Battery Drain: Since the Gear VR relies on a smartphone for processing and display, it can quickly drain the phone's battery.
Lack of Positional Tracking: Unlike some higher-end VR headsets, the Gear VR does not support positional tracking. This means it can only track the rotation of your head, not movements in space.
Controller Limitations: While the Gear VR does come with a touchpad and button on the side of the headset, for many games and experiences, a separate gamepad may be needed for optimal interaction.
Potential for Overheating: Extended use can lead to the smartphone overheating, which may interrupt VR experiences.
Future of Samsung Gear VR
As part of its strategic planning, Samsung is set to make a comeback to the extended reality (XR) market in 2023, now reportedly delayed till February 2024.
Reports from early 2022 suggested a partnership between Samsung and Microsoft to create an XR device. However, these plans have reportedly been discontinued.
Earlier this year, alongside the unveiling of the Galaxy S23 series, Samsung shared their ongoing collaboration with Google and Qualcomm aimed at bringing forth new, immersive extended reality (XR) experiences for customers, which has been confirmed by Google.
With this announcement, it's evident that Samsung is keen on staying at the forefront of the rapidly evolving VR industry. As we move forward, it will be exciting to see how these collaborations and Samsung's commitment to innovation will shape the landscape of VR technology, potentially offering users new and improved ways to engage with digital environments.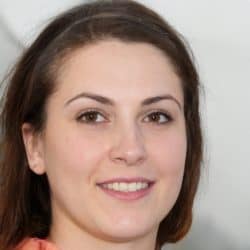 Latest posts by Lara Raven
(see all)