Keep in Mind
Whether or not metaverse mortgages are a good idea depends on your individual circumstances and risk tolerance. If you are confident in the future of the metaverse and you are willing to take on the risk of investing in a volatile asset, then a metaverse mortgage may be a good option for you. However, it is important to do your research and understand the risks involved before you take out a metaverse mortgage.
Here are some of the risks to consider:
The value of metaverse properties is still volatile.
There is no guarantee that the metaverse will continue to grow in popularity.
The metaverse is a new and unregulated market, so there is a risk of fraud.
The Need for Metaverse Mortgage Companies
Real estate prices have increased dramatically on the metaverse.
For instance, a small plot of virtual land which went for a few hundred dollars last year may now cost more than $10,000 on Decentraland.
Metaverse platforms are getting increasingly popular and as larger names such as Snoop Dogg, Estée Lauder, and HSBC create their virtual worlds, others are bound to follow.
Consequently, the prices of metaverse plots will continue to increase drastically in the coming months and years.
However, smaller businesses are currently in a fix. Can they possibly invest thousands of dollars in metaverse land deals especially when capital is lacking?
Many have thus chosen to rent space on metaverse platforms to build their brands and make their presence felt on Web3.
However, owning a piece of virtual land seems more lucrative to many businesses.
As a result, virtual real estate mortgages are quickly appearing on the scene to lend money to those who want to invest in metaverse real estate.
Which Company Offers Metaverse Loans?
TerraZero Technologies is a popular company that offers metaverse mortgage solutions. It has begun to help companies invest in virtual real estate after verifying and analyzing their projects.
Only those projects that seem promising are granted loans, and that too only for two years.
It is important to note that the mortgages are a fraction of the number of real-world loans but these figures may quickly shoot up, just like metaverse plot prices.
Why are Metaverse Mortgage Companies Hesitant to Dish Out Loans to Smaller Companies?
There are several reasons why companies like TerraZero are hesitant to lend loans to companies interested in investing in metaverse real estate.
It is not clear how profitable metaverse real estate projects will be in the long term
Verifying genuine loan requests is not enough. The potential success of those projects needs to be assessed as well.
Many metaverse projects may be highly ambitious. However, they may not bring value to consumers and users, nor build valuable communities.
There is a dearth of dependable long-term data that bolsters existing valuations.
The future is quite murky when it comes to metaverse real estate in the hands of smaller players.
There are many differences between real-world real estate loans and metaverse real estate loans. Although borrowers pay monthly installments to the lender, the term is usually shorter.
In addition, they can be described as shelf loans that have been conceived in-house by lenders.
It is important to note the role of blockchain and automatic payments to ensure that payments are made regularly through smart contracts.
It may also come as a surprise to metaverse investors that TerraZero and other similar companies will hold the titles to the metaverse properties until the loan amounts have been paid off.
In other words, unless borrowers completely pay off their loans, they may not get to call themselves owners of the metaverse space they choose to purchase.
Metaverse Mortgage Companies Can Help Small Businesses Buy Virtual Plots
Virtual real estate is not a novel idea, and it has been around for a long time.
However, metaverse real estate is different from owning a website or domain as it involves a lot of immersive technologies and platforms.
Most of the time, metaverse real estate is located on platforms such as Decentraland and The Sandbox, where plots are quite expensive.
Some companies now want to invest in these platforms, although it is very expensive to do so.
To help smaller companies that have promising ideas to own a piece of virtual land, metaverse mortgage companies have begun to lend loans.
These metaverse mortgages may just be the tip of the iceberg of something larger — a replication of real-world mortgage business on the metaverse. Only time will tell when this will truly take place.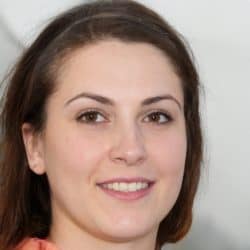 Latest posts by Lara Raven
(see all)